Christmas is coming! 7 ideas for a last minute holiday campaign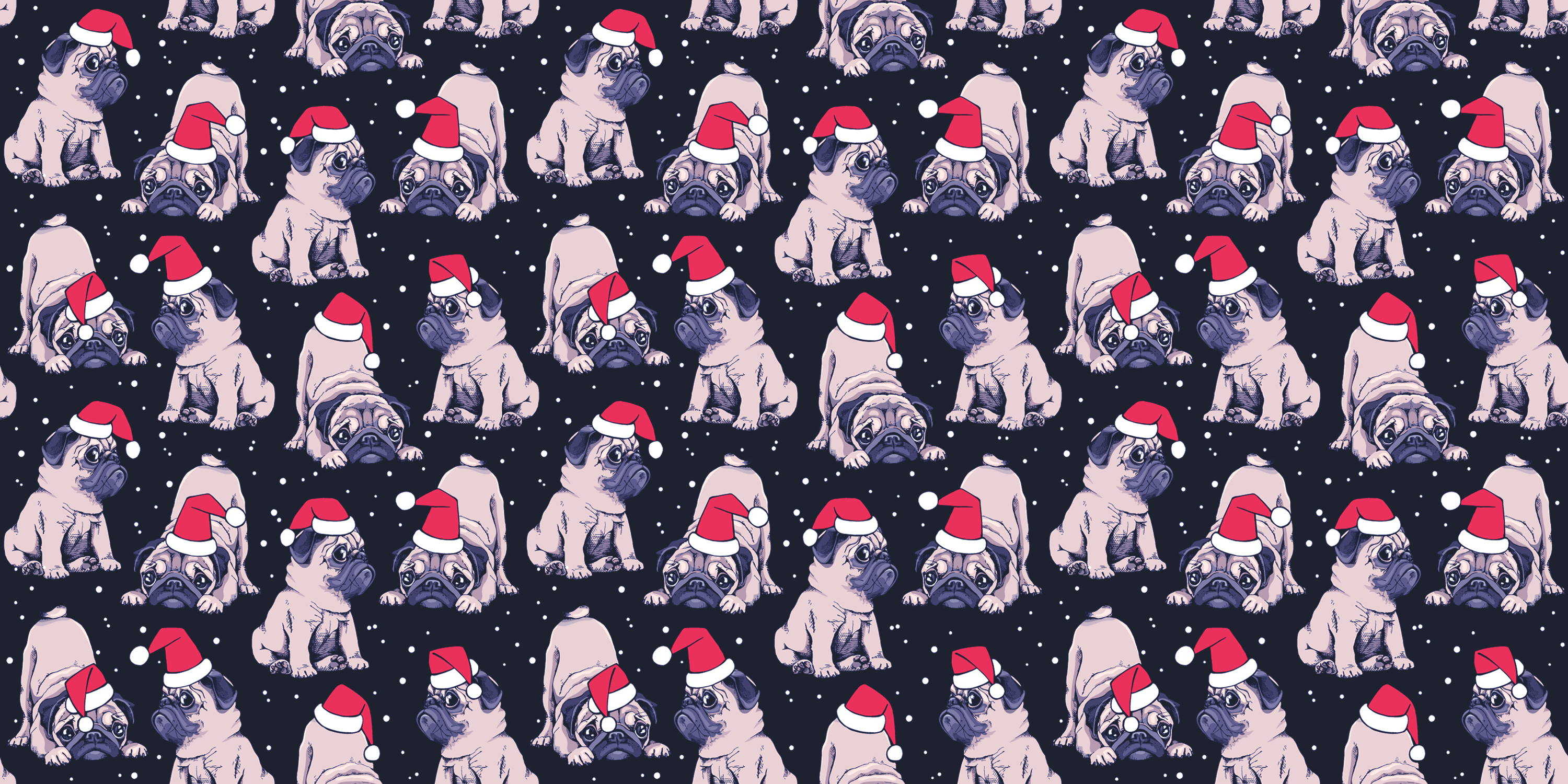 Holidays always arrive too quickly. Unless you're working at a huge retail store, where Christmas arrives earlier and earlier every year. For marketers of small businesses, however, autumn is usually the high season that requires all kinds of effort. And then, suddenly, decorations appear on the streets, Starbucks announces some cups that are perceived as controversial, Amazon warns that they might not deliver in time for your family gathering. It's mild panic and mild excitement that seem to be spread in the air.
So what if you found yourself at the very end of November without the thought-through holiday marketing campaign? What if you can't afford to make huge discounts and compete with the big players for attention brought by the exquisite holiday-spirited ads?
Fear not, we have a list of the last-minute Christmas campaigns. The key behind them all is this: if you can't make your holiday marketing big, make it personalized, cozy, and warm. Make it about your customers. Make them feel special. Doesn't that sound nice?
1. Send a thank you card.
Ideally, a real-life "Thank you for being our customer, Merry Christmas & Happy New Year" card would be the best option. People are tired of online gifts and emails. With the proper thank you card you'll stand out, and your brand will be perceived as more real and more friendly. In the customer's head, your company will get in line with the not particularly close friends that one never sees anymore, yet still sends Happy Birthday and Christmas messages once in a while. While it may not be the best solution for a person, it is a really good one for a brand. It's a huge improvement on being seen as spammy and corporate. A well-made card might ensure that your customers remember the company for years to come and return to your brand whenever they need the product.
It may be that your budget isn't big enough to send cards to every customer. In this case, consider sending one to a sample of the most loyal customers. This will raise the chances for them to become brand ambassadors, spread the word about your brand, and bring new clients. Alternatively, you could take a sample of the most recent clients, raising the chances they'll return to your brand before having tried another one for a similar product.
2. Tell your customers you like them.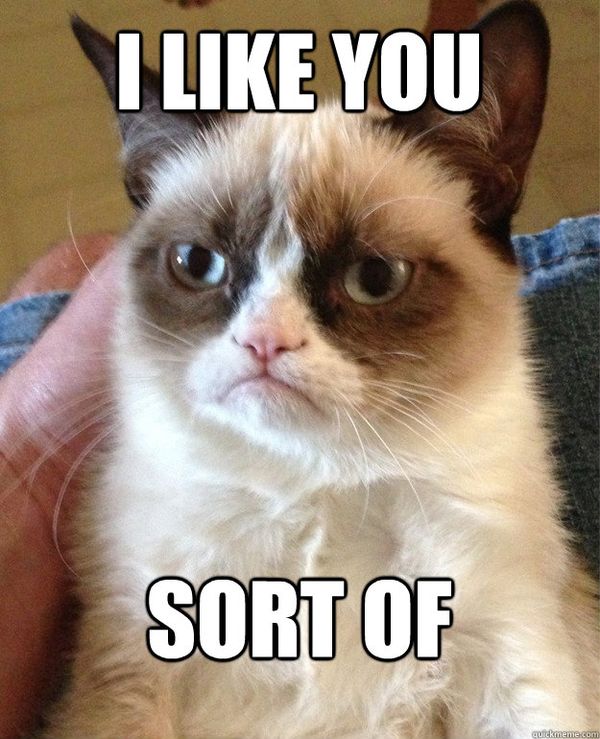 The idea behind these last-minute holiday campaigns is to stand out without doing much. If you can't stand out with the form (point 1. of the post), stand out with the message. Send out an email campaign telling each of your customers that you like them. Of course, that will work best if you know their names (all email campaigns work better with names).
I understand that that might feel awkward. But research shows that compliments, even the ones that are obviously suspicious, make people feel good and cooperate better. It's an almost automatic reaction: when you are liked, you can't help but react with a positive response.
3. Gift your industry influencers.
Now this campaign requires a workflow, so listen carefully.
Christmas times are about gifts. However, it's pretty much impossibe for small businesses to organize a huge giveaway and still make some profit. What you've got to do instead is the following: switch on social media listening and monitor what people say about your industry on social media platforms for a bit. Then, look at the Influencers dashboard to find out who the social media influencers in your industry are.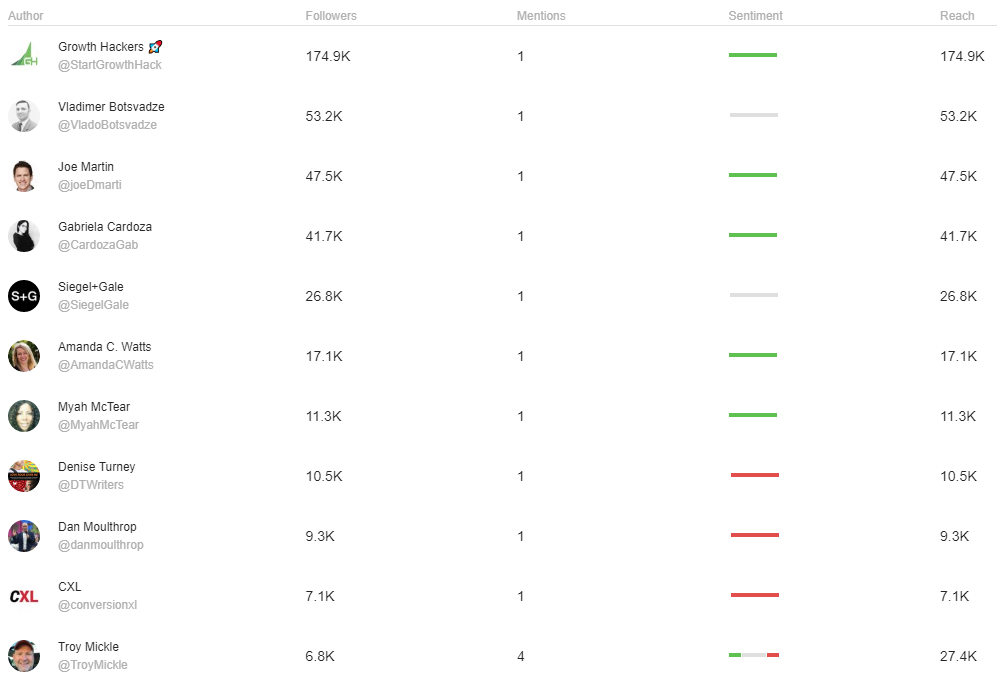 Spend some time researching the influencers you've found. They shouldn't have a large following: often a couple of thousands of followers is enough. They should be active on social media, and the engagement with their posts should be high.
Choose a couple of the ones that you like best and contact them offering a Christmas gift. Deliver your own product if you can afford it - and if not, gift them something holiday-related. Christmas times are about the winter and things that are associated with it: warm clothes, blankets, sweets, tea, coffee, etc. Everything that screams "stay inside and be cozy and warm, and you'll enjoy this time of the year". It's hard not to appreciate such gifts from a company.
Normally, Influencers would tell about this on their social media platforms, spreading the word and raising the popularity and warm sentiment around your brand. First, they do it because of the power of reciprocation, second, microinfluencers realise that such relationships should work both ways to become profitable.
4. Make a suprise gift.
You might've heard of the Morton's Steakhouse.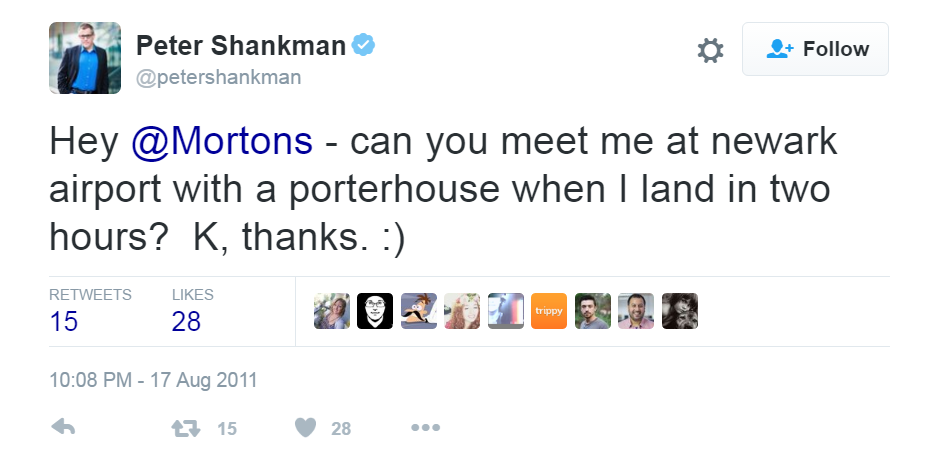 Yes, they did that.
You can't imagine the social media hype, and the numerous blog posts, and links, and case studies that followed that case. Or, perhaps, you can.
Christmas is the perfect time for a surprise like this. People long for a miracle, and you can provide them with one. All you've got to do is monitor your brand and react to a similar mention if it appears, and/or monitor your industry and also react to a similar mention if it appears. The second case is far more likely.
Sometimes, it's just a cheap gift that can change everything.

Sometimes, not that cheap. But case studies show it could be worth it. Just imagine the love-fueled story that could come after reacting to this mention!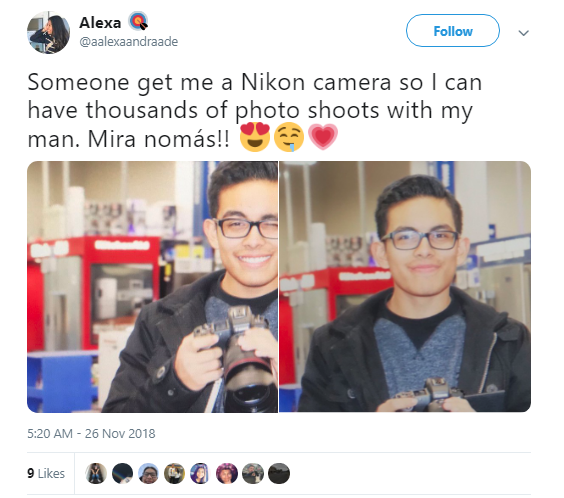 5. Present your products as gifts.
While you're doing last-minute marketing, some people are doing last-minute shopping. In fact, a lot of people are doing last-minute shopping. As you can imagine, this can be very stressful. If you want your company to be a place for gift-shoppers, make it last-minute-shopping friendly. Segregate your products into categories, such as:
"gifts for the family"
"gifts for the friends"
"gifts for the travellers"
"gifts for the kids"
"gifts for the tech-lovers"
"gifts under $15"
And so on. Of course, the categories will highly depend on your industry and your range of products. Once you came up with categories and gifts each category includes, post the list on your social media pages. Promise free delivery, or free gift-wrapping, or free candy with each product. This will attract attention and raise sales even if the price of whatever free would be included in the product.
6. Entertain your customers.
Christmas is generally about other people. This is, of course, great. The world becomes a better place when we give to family, friends, charities, coworkers, distant relatives we don't really like, etc. But for a company, a good way to stand out would be to make shopping on Christmas about the customer for a change. Give them a way to boost their ego, entertain them, switch their perspective from "I am doing shopping" to "I am giving myself a gift for Christmas". Here're some ways you can do that:
Introduce a photo contest
A photo contest that has some vague rules (e.g., Christmas-spirit) could bring you a ton of engagement and traffic on Christmas. It will give people a reason to post their beautiful photos (with the right hashtag, of course) online and a chance to get something "earned" for themselves: a price you introduced.
Post a personality quiz that tells you which present you need
People love personality quizzes. It's a big part of most media outlets these days, and for some it's the biggest source of traffic. Think BuzzFeed! There's absolutely no reason you can't make a personality quiz for your website and social media pages. It could hint the customers what they could get themselves for Christmas.
Create a random product generator
In such a generator, a user clicks on the screen (the design is up to you) and gets a result with a random product. The product could be discounted for a bigger chance to be purchased. While it's unlikely that people will massively buy the product just because it's been randomly chosen for them, the randomizer is fun and a bit addictive, and is an easy way for you to make users familiar with your range.
Remember, it's all about gamification!
7. Extend your offers until after Christmas
Christmas can be a hasty and stressful period. After it's all done, there's still some time left before people go back to work, get busy, start saving. The time inbetween can be easily spent on shopping and rewarding yourself for surviving the holidays. Let your customers enjoy themselves: extend your offers until after Christmas or even come up with the whole after-Christmas campaign. Hey, it's only November, you've got time for that one!
It's also a good reason to discount items to get rid of unsold stock.
Conclusion

You still have time. Take some of these ideas and bring them to life! And tell us how it went.
Cheers!
Don't miss our next analysis.
Subscribe to Awario blog to get social data analyses, case studies, and social listening how-tos in your inbox.