How to monitor Facebook mentions with Awario: helpful tips and use cases

Article summary
In this article, we explain how to use Awario's Facebook monitoring, what types of mentions you can track, and how it can benefit your business.
While Facebook went through many changes in the last couple of years, including adopting a new name, it still remains one of the major social media platforms in the world.
According to Statista, Facebook has around 2,93 billion active monthly users. That's higher than any other social media network including Instagram and TikTok.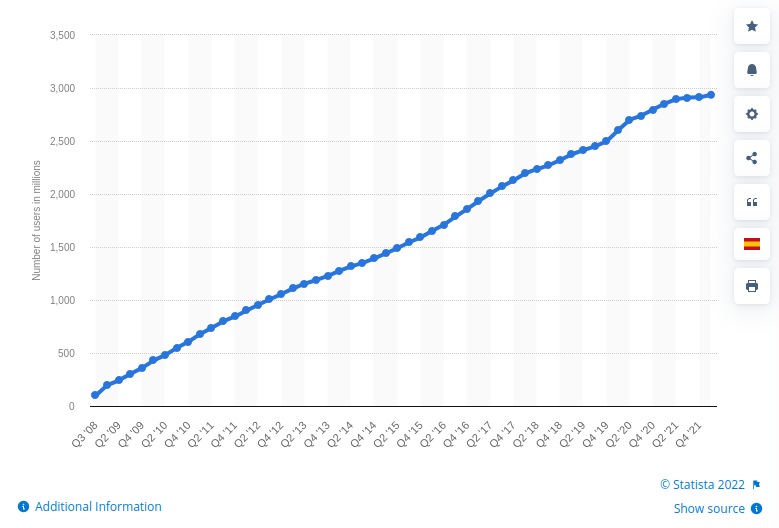 Its sheer size and the manifold of business features make Facebook one of the most important channels of brand communication. But as we know communication is not just about speaking, you have to listen as well. How do you sort through tons of posts and comments to find what's truly important and spot the trends in this data?
Sign up for a free Awario trial
See Awario in action with a free 7-day trial. No credit card required.
By signing up I agree to the Terms of Use and Privacy Policy
That's where social listening comes into play. With social listening tools like Awario, you're able to find all the relevant posts for your business and analyze them.
Awario just added Facebook to the sources it's able to monitor, so let's break down the feature and see how Facebook monitoring can be useful for your brand.
What is Facebook monitoring?
In brief, Facebook monitoring is the process of continuously tracking relevant keywords and phrases and gathering and analyzing all the posts that include them.
As a result, you're able to accomplish several business goals:
Quickly respond to positive and negative opinions of your brand on Facebook.

Analyze the trends in popularity of your brand.

Find Facebook influencers to work with.

Quickly spot industry tendencies.

Analyze your audience and niche.
It's important to note that Awario also monitors other sources besides Facebook, which helps you grasp the full picture of your online reputation.
Sounds great, right? But what's exactly happening in Awario when you set up Facebook monitoring?
How does Facebook monitoring work?
Awario uses Facebook's API to filter through the posts on the website. Thus, there is a requirement you need to fulfill before you can start receiving data from Facebook. That means you have to connect your Facebook Business Page to Awario.
Awario uses your unique Facebook ID to find relevant data so it needs access to your page. This connection will also enable you to interact with Facebook posts right from Awario - reply and comment on them.
Sign up for a free Awario trial
See Awario in action with a free 7-day trial. No credit card required.
By signing up I agree to the Terms of Use and Privacy Policy
Don't worry, Awario will not gather your Facebook data or change anything on your page and profile.
Once you connected your page, you can set up a monitoring alert.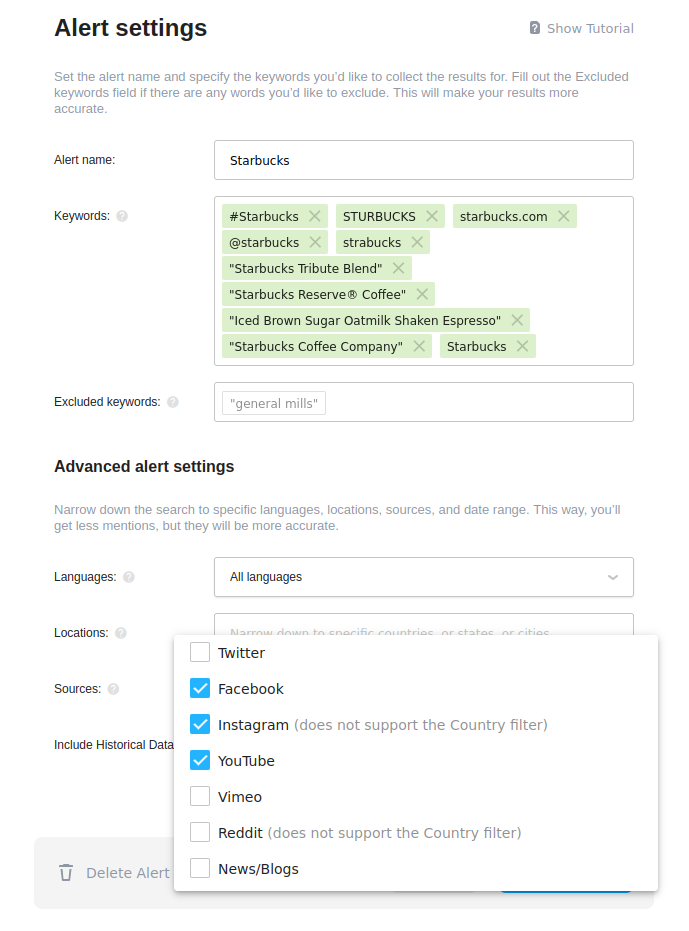 Here you can add all the keywords and key phrases that Awario will base its search on. You can also add filters such as the language and location of the posts, and their date, and choose the sources of data.
Once you create the alert, Awario will start collecting the data. Due to the limitations of the Facebook policy, the tool is not able to freely collect data around the whole website. Here's the list of what Awario can monitor:
Any posts from the newsfeed of the pages and profiles you connected to Awario.

Comments in your newsfeed(s).

Posts in which your pages are tagged.
Awario analyzes both the text of the post and its author, so it can add posts from relevant pages that don't even include your keywords in the body.
You'll be able to see if the posts are coming from a Business Page, or an anonymized Facebook user (since Facebook puts the limits on gathering personalized data by third-party tools).
As you can see, the more pages you connect to Awario, the more data you get. So if you manage more than one page, it's a good idea to connect all of them.
What can you do with Facebook posts discovered by Awario?
First of all, you can react and respond to Facebook posts right from Awario's dashboard. You're able to comment and reply from any page you connect to Awario.
Awario's various sorting features also allow you to prioritize mentions, assign them to different team members, and sort them into different folders.
In addition to working with individual mentions, you're able to access data analytics for marketing insights. Awario shows you how the popularity of your topic changes over time, how people feel about it (thanks to the sentiment analysis), and some information on the people talking about it.
Let's go through some illustrations of Awario's Facebook monitoring capabilities to show you how you can utilize it.
Facebook monitoring in action: examples
Now that you know how Awario's Facebook monitoring works, let's see how exactly you can use it for your brand.
Example 1: respond to Facebook posts
Awario's Mention Feed allows you to interact with any post it's able to find. This comes in handy when you want to respond to tagged mentions and reviews about your company.
The first step is to choose the right Facebook account (if you've connected multiple) in the bottom left corner.
Then you click the comment icon at the bottom of the mention and write your response.
That's it!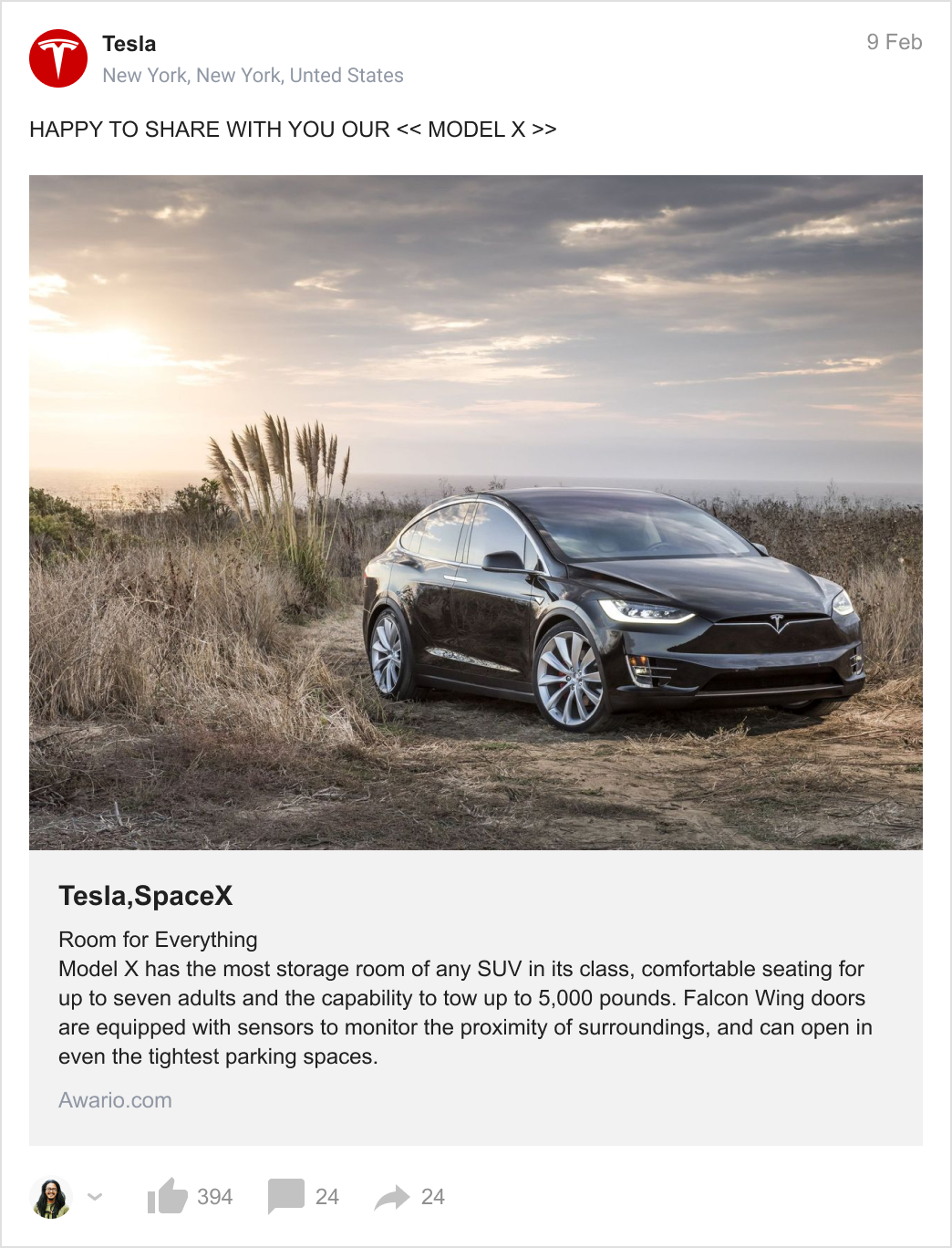 You can assign posts to different team members or sort them into various folders: questions about the product, complaints, positive feedback, and so on.
Example 2: Track your reputation
Speaking about reviews, those can greatly impact the public opinion of your product.
Luckily, Awario enables you to keep an eye on your reputation in real-time and see the changes immediately.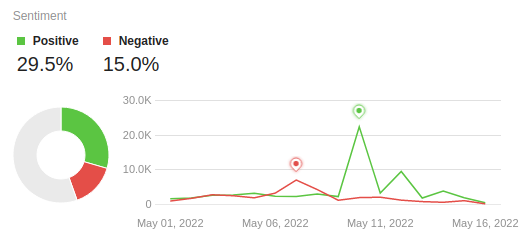 Go to the Dashboard to check out the sentiment analysis widget. Here you can see how the negative and positive sentiment around your company changes over time and even spot which events affect it the most thanks to Awario's Insights feature.
You can change the timeframe and sources of data to further focus your analysis.
Click on a specific spot on a graph to see posts from this date.
Example 3: Spot the trends early
For social media managers, keeping up with trends is a vital part of the job. Facebook monitoring with Awario makes this job easy!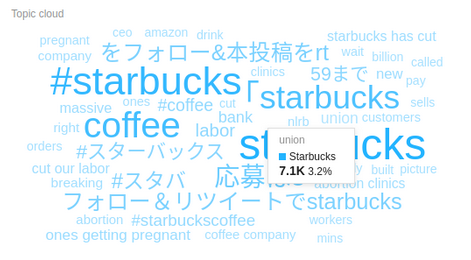 Awario's Topic cloud shows you the most popular phrases from the Facebook posts it collects. This way you can quickly notice what the majority of people are talking about and what subjects dominate the conversation.
To access the Topic cloud, go to the Dashboard. You can click on any phrase and you'll be taken to the Mention Feed with the Facebook posts that include this phrase.
Sign up for a free Awario trial
See Awario in action with a free 7-day trial. No credit card required.
By signing up I agree to the Terms of Use and Privacy Policy
What's next?
There are many ways to improve your Facebook marketing with Awario, and if I were to talk about all of them in this article, you probably wouldn't be able to finish it. Besides, I want to leave something for you to discover.
So sign up for Awario's free trial and try Facebook monitoring for your brand!
Enjoying the post? There's more.
Sign up for our newsletter to get our best content by email.