How to make a viral video for your brand and win the audience

Summary
In this article, you will learn how to create a viral video that brings leads, traffic and raises brand awareness. Dive in to get the details.
A viral video can be a huge boost for a company. More views translate to more leads, which typically translates to more sales. Furthermore, putting your product, service, or trademark in front of millions of people can result in a long-term increase in brand recognition, allowing you to compete against more established competitors.
You can put yourself in an ideal position to succeed by considering many viral videos' features and implementing those characteristics into your own work.
What is the definition of a viral video?
Content can be called "viral" when it gets on social media and quickly reaches a big audience due to an impressive number of shares and exposure. Many various forms of content can become viral, whether a tweet, an Instagram post, or a video.
When done properly, a viral video can be one of the most potent SaaS marketing techniques available. Viral videos usually have something in common that appeals to a huge number of people. That could be:
Relevant and closely linked to a topic of interest to the general public

Entertaining and amusing

Informational in a creative and unusual way
So here are a few ideas on how to make viral video content.
Sign up for a free Awario trial
See how Awario finds viral content! Free 7-day trial, and no credit card required .
By signing up I agree to the Terms of Use and Privacy Policy
1. Begin with a quick overview
The first step in creating a viral video is planning everything out and properly producing a brief and a concept. Filling up a thorough, creative strategy brief can help you clarify your actual goals, leading messaging, tone, duration, distribution channel, and other details.
From the content team to the video production staff, a solid brief helps unify the message and the video's overall goal. As a result, all of your brand's content will be consistent and have the same strategic overview, which will help to enhance your brand.
2. Get right to the point
It's known that people's attention spans are shortening (kudos if you're still reading this), and your video will be up against almost everything else on the internet for views. Your goal is to provide as much value as possible in the time you have available. Cut any portions of your video that don't have a clear purpose.
How long should a video be? First, of course, you don't want people to watch a video that lasts more than a few minutes overall. One to two minutes is ideal for your video to go viral and catch the viewers' attention.
3. Use social listening
Brands can use social listening to monitor, evaluate, and respond to conversations about them on social media platforms. It's an essential part of audience research. Benchmarking, using influencers, and perfecting the customer experience can all be improved by social listening.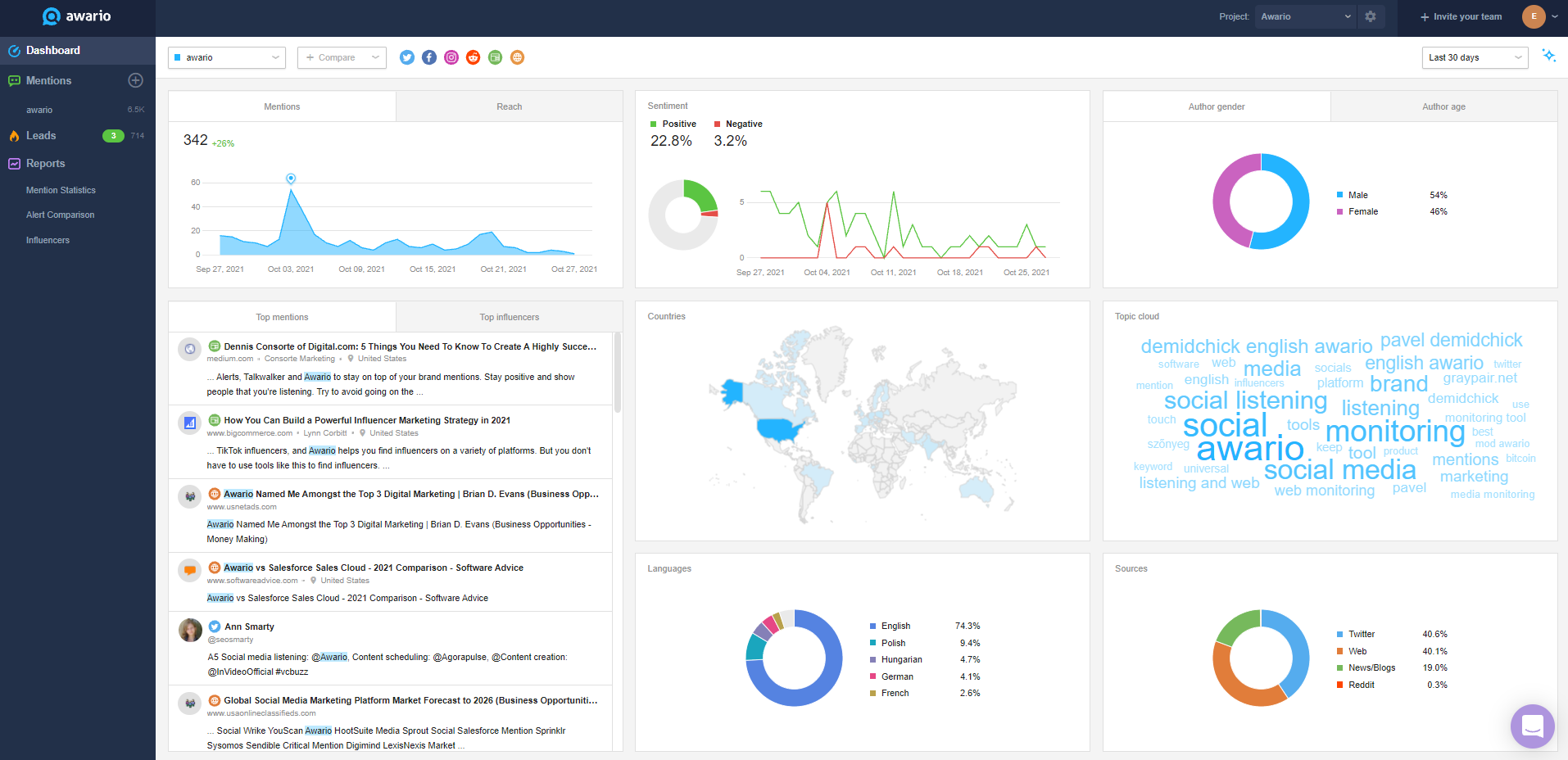 You can also use social listening to discover what your audience likes to watch so you can make a video with a higher chance of going viral. To make your process easier, you can use social listening tools that offer businesses access to data that matters to them: customer, market, and competition information.
If you don't use social media listening, you're missing out on a lot of helpful information. In fact, you could be overlooking a critical piece of information about your brand that is now being debated. You should know what others are saying about you and your brand.
4. Identify your target audience
Your video will always come up short if you don't know anything about the people you're targeting. You have to know what will resonate with your target audience and make them want to spread your video to truly produce a piece of content that goes viral within your target audience and beyond.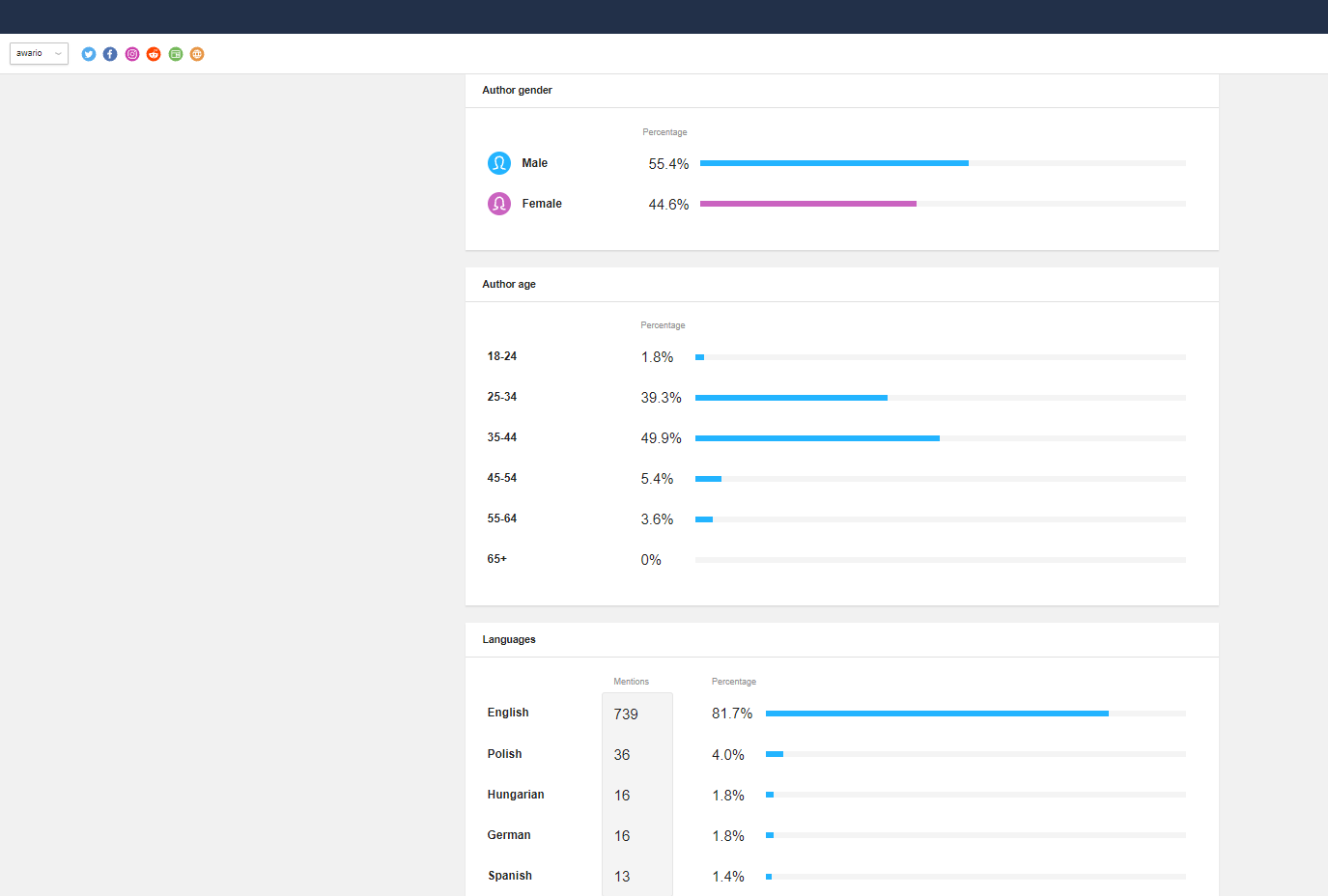 Creating an empathy map is a fantastic way to guarantee that your team knows your target audience thoroughly. In addition, this will provide you with insight into what will pique your audience's interest, allowing you to tailor your material to precisely what they're seeking on the internet.
5. Include emotions
Regardless of the media, the finest stories provoke intense emotions. While branded video content may not follow a plot narrative in the same way that "Game of Thrones" does, it should nonetheless evoke an emotional response from viewers – preferably a good one. Negative viral content does exist but it can be harmful to businesses.
Positive feelings are more likely to elicit the desired reaction. Therefore, if you want your content to generate popularity, you should strive to make readers feel compassion, humor, or other positive emotions.

6. Keep it updated
Trying to align your content with recent issues or cultural trends is usually a good idea. Still, if your brand isn't naturally interested in keeping up with trending subjects, it may require additional effort from your side.
The audience may not want your opinion on every item of news that appears on the first page of Twitter, but if a popular hashtag or meme is related to your business, don't be hesitant to get on board.
7. Identify your objectives
You can follow that sentiment in real-time with social listening. You'll be able to observe which postings are working for your business and which aren't.
If you have decided to make a viral video, think about its purpose. A solid social media marketing plan requires more than knowing you want something to go viral. You must also understand why you want your video to become a viral sensation.
Do you just want to raise brand awareness? Do you want to expand your internet following? Or are you expecting conversions as a result of this popular video?
Each reason will need your team to produce vastly different videos for audience members at various points of the funnel, so you need to know what your aims are long before you start filming.
8. Have a strong start
Each excellent viral video quickly attracts the viewer's attention. Using the word "you" inside the first five seconds of your video is the easiest method to do this. Studies have shown that using words like "you" or "your" in the initial few seconds of a video increases retention.
Other options for getting the most out of your video include:
Be unexpected or create a plot twist

Make your material #relatable to your audience

Include audio/music samples that will catch your audience's attention

Avoid being overly promotional
9. Interact with your audience
Social listening gives you opportunities to engage with your audience. For example, a customer may have tweeted about how much they like your product or contact you via social media with a customer support request.
Creating branded content is time-consuming, and it doesn't stop when you press the "publish" button. You'll probably like to sit back, relax, and enjoy the scenery, but avoid the temptation. Instead, keep an eye on interaction and attempt to see patterns in how people react to your video.
If it starts getting views, seek ways to connect with viewers to keep the dialogue going. If it flops, analyze audience reactions to see what you need to do differently in your future video.
Your video mentions are here!
Fire up your video marketing and see Awario fetch social data in real-time.
By signing up I agree to the Terms of Use and Privacy Policy
Tips for making videos more discoverable
Now let's look at some basic strategies to improve video discoverability, such as improving your title and description, adding hashtags, and developing a promotional strategy.
1. Include captions
Including subtitles in your videos makes them more accessible and improves the user experience by letting people watch them without having to turn on the audio.
Given that individuals frequently scroll through social media without hearing what the video is saying, captions can allow you to reach a broader audience of viewers who will watch and share your video despite their location, who they're with, or what they're doing.
2. Create compelling copy
Your content should not only describe what your video is about, but it should also spark people's interest and help your video rank better in search results. While this does not imply that you should use all caps, clickbait video titles as you see on YouTube and in Facebook captions, it does indicate that you should invest time crafting excellent material that will increase views.
Video optimization is critical, especially when it comes to YouTube, to optimize the potential reach of your video through search.
3. Make use of hashtags
Hashtags are a popular and successful method for expanding reach on various social media sites, including video platforms such as YouTube and TikTok.
When you use famous hashtags in your TikTok caption or YouTube video description, you can enable an even larger audience to find your video when they're looking for related content. Make sure you only use hashtags related to your video, not trending and popular hashtags on the site at the time.
4. Think about the timing
If you want your content to go viral, you should release it on a weekday. However, some experts suggest posting early in the week, so you get as many days as possible before the weekend when you have a limited audience.
Many people consume information at work, during lunch hour, or while simply exploring the internet during the workweek, which is why this difference matters. While becoming viral over the weekend is still possible, fewer individuals may seek content at that time. In addition, you should avoid publishing on holidays (unless your content is relevant to the holiday).
5. Advertise your video
You'll need to set out a complete promotion strategy that includes strategies to cross-platform share your videos and promote further and popularize the platform where you first released it.
Use sites where your target audience is likely to increase the probability of seeing your video and sharing it with their own connections. Step one in expanding the audience for your viral video is to develop your own promotional strategy.
Conclusion
Rather than focusing on individual responses, look at social listening patterns and trends over time. These broad ideas have the most potential for directing your future approach.
Although viral videos have helped establish multibillion-dollar companies, video footage that doesn't "break the internet" can still be quite successful. So, as you produce your brand video, concentrate on the aspects you can manage, and follow the methods outlined above to increase the reach of your content.
If you repeat this technique frequently, one of your videos may become the next viral success.
About the author
Oliver Bridge - Oli is the CMO at Bonjoro, an app for sending personalized videos to convert and support your customers. He joined Bonjoro in 2016, and has helped build Bonjoro into one of Australia's fastest-growing startups, with over 50,000 customers using the tool today.