Brand health: what it is and how to measure it
The term "brand health" tends to confuse people. Is it just another buzzword? Does it have anything to do with the viruses? Should you be worried?
First, this is obviously an unfortunate term. While "health" sounds like something broad and vague, "brand health" is just a collection of metrics that shows you how well your brand is doing. Not your company (for that you have your sales numbers), but your brand.
A strong brand is important for the company's success - I am sure you agree. It boosts sales, attracts talent and free publicity. So where's your brand at? Do people know about it? How do they perceive it? What is your brand associated with? How does it stand in relation to its main competitors?
There are metrics that can help you figure that out. They are:
Brand awareness
Brand reputation
Share of voice
Customer satisfaction
Why measure brand health?
Brand health shows you where your brand's strengths and weaknesses are. Should you focus on getting the word out? Or on improving your reputation? Does improving your reputation means halting controversial marketing campaigns or upgrading your customer service? The numbers behind "brand health" metrics will give you answers to these questions.
Start monitoring your brand today.
You should've been doing it yesterday – but the next best time is now with Awario.
How to measure brand health?
There are three common ways to measure brand health:
Social listening
Focus groups and surveys
Customer feedback
Let's go through these methods one by one.
Social listening
Social listening shows brand awareness, brand reputation, and share of voice - the most demonstrative brand health metrics. All these metrics are measured on social media (social networks, news sites, blogs, forums).
Note: this means that if your target audience doesn't spend time on social media, social listening won't work for you, and you have to move to other methods that will be described later. Read further if your target audience is like most people out there and hangs out on social media quite a lot.
Social listening implies using a social listening/social media monitoring tool that finds mentions of keywords on social media networks, news, forums, and the web. In case you wondered, our own Awario is such a tool (and we use it successfully to measure our own brand health. Very meta, I know). After collecting mentions of the brand (but also of a product, CEO, or any relevant hashtags), the tool analyzes the mentions to show you the big picture. The big picture includes:
Enjoying the post? There's more.
Sign up for our newsletter to get our best content by email.
1. Brand awareness
A social media monitoring tool shows how the number of brand mentions has grown over time. It shows the volume of conversation online and its dynamics, as well as where and when the conversations happen.
It answers questions such as:
Where do people talk about your brand?
Which countries, states, cities?
Which social media networks?

Which news sites?
You get all of this information in real time. Similarly, you discover when the conversation happens. Does the buzz online correlate with product launches, marketing campaigns, high season? Or does it depend on something else completely?
The mentions' growth graph provides you with this information.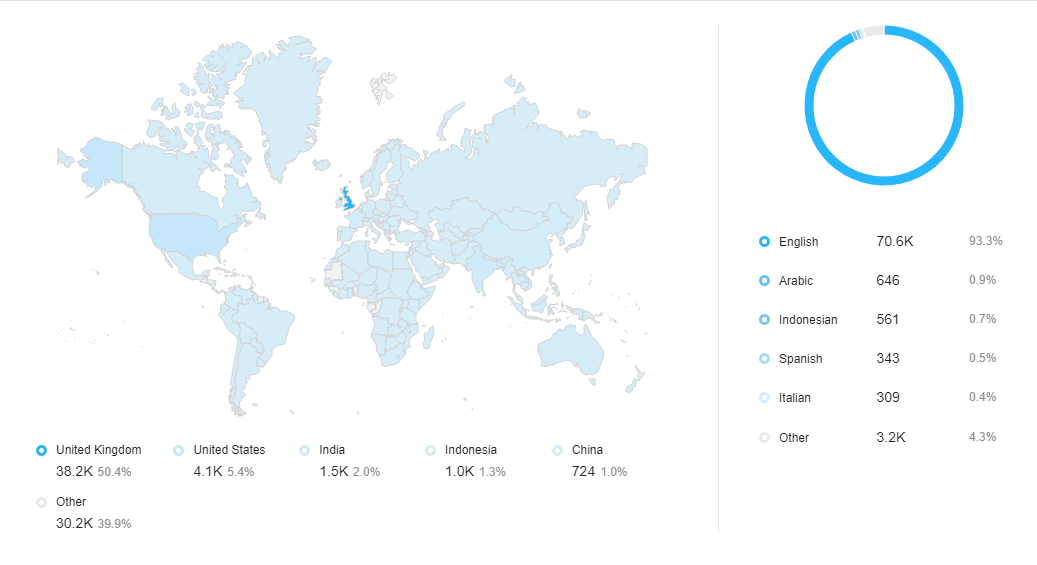 2. Brand reputation
Knowing the level of conversation around your brand, its growth over time, and what this growth depends on is a good start. However, it's also important to know what it is that people are saying about your brand.
Awario breaks down the mentions into positive, negative, and neutral to give you a clear idea of your brand's reputation on social media.

To not only know the overall number, but understand the details, you can look at positive, negative, and neutral mentions one by one in the mentions feed. You can also look at the topic cloud that shows the words that appear most often around your brand.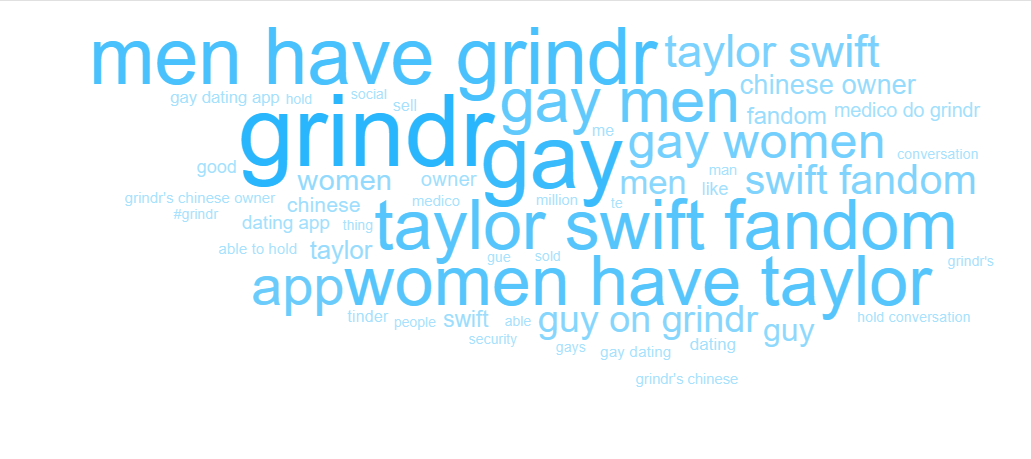 3. Share of voice
You can't know where your brand stands without comparing its results to the competition. That's when the share of voice metrics enters the room. By monitoring not only your own brand, but also the brands of your competitors, you discover the share of voice that belongs to your brand on social media. This is a vital metric for benchmarking your brand's success.

Focus groups and surveys
Social listening gathers information that people put up online themselves. This means that this information isn't biased by the questions asked. However, sometimes we need the answers to the specific questions. That's when we need good old focus groups and surveys. In-depth qualitative data provided by the participants will give a more clear understanding of how people see the brand.
Customer feedback
After you've had enough information from your target audience, it's time to focus on existing customers. In many cases, brand reputation and brand awareness are made by customers. They either make it or break it, tell all their friends about it or keep quiet, leave good reviews or bad ones.
To gather customer feedback, most companies turn to interviews. Conducting regular interviews provides marketers with detailed insights into brand health. You can get the information on what the customers like and dislike about the brand, how their perception of your brand has changed over time, why they chose your brand and not your competitors' brand, and so on.
To collect customer feedback, you can use simple feedback forms or conduct in-depth interviews. Ideally, it makes sense to do both and do it regularly, however, unlike social listening, this one takes a lot of resources.
Organizing your data
After you've gathered all kinds of data, it's time to pause and try to make sense of it. For qualitative data, you have NVivo (personal choice) and similar software that lets you analyze the interviews and draw conclusions on common themes.
For quantitative data, you have Excel (Excel is famously magic). Here's how your data set might look like:

This is obviously just the beginning. In time, you'll see the "healthy" and "unhealthy" months, as well as weaknesses and strengths straight away. And work to get your brand in the best possible condition.