12 Essential Free and Affordable Marketing Tools for Nonprofits

Article summary
In this article, we suggest 12 free tools for nonprofit marketing. We explain how you can utilize them to get more time for creative marketing tasks.
If you think about it, the only task marketers really need to achieve is to make their audience believe that their brand is important: important enough to follow, sign up for a newsletter, or to buy from. In that regard, nonprofit marketers are somewhat lucky. They don't need to convince people that their cause is important, only to explain it and remind them of it.
However, nonprofit marketing, just like any other niche, is an extremely complex and rich field that includes many different activities and directions. We, as marketers, need to stay on top of each and every one of them and that can feel overwhelming at times.
Besides, nonprofit organizations typically don't have as many resources to hire a fully-stacked marketing department, so there are only a few people responsible for everything from campaign promotion and awareness to fundraising and crowdfunding.
Fortunately, there's a way to take a load off the people and give it to the machines. Marketing automation helps leave routine or complicated data processing tasks to the specialized marketing tools and leaves you with creative people-oriented work.
In this article, we gathered marketing tools that facilitate different aspects of marketing including content creation, analytics, and content distribution.
As I mentioned above, oftentimes nonprofits would rather spend money on helping their beneficiaries than on the marketing software. That's why when comprising this list I prioritized free marketing tools or the tools that offer significant discounts for nonprofits.
So here are 12 apps to save money and time on nonprofit marketing with automation!
1. Awario: analyze your online presence and find new donors
This social listening tool helps you analyze anything you want on the Internet: your organization, the perception of your cause, a specific event or a personality, and so on.
What you need to do is feed it relevant keywords. It will then comb through the Internet in real-time, finding all the online conversations, articles, and posts containing these keywords.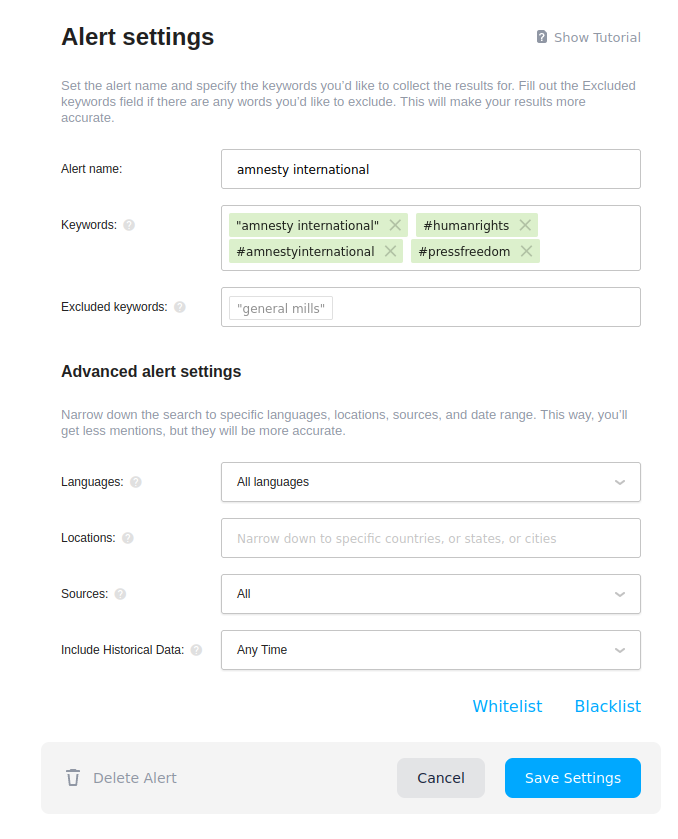 For example, here are the settings for monitoring the conversations about Amnesty International. As you can see, in addition to the keywords and hashtags, you can choose the countries, languages, sources of conversations as well as how much historical data you want to receive.
All the conversations found by the tool can be accessed through the Mention Feed. Here you can sort and filter the mentions, as well as interact with them (granted you connected your social media accounts to Awario).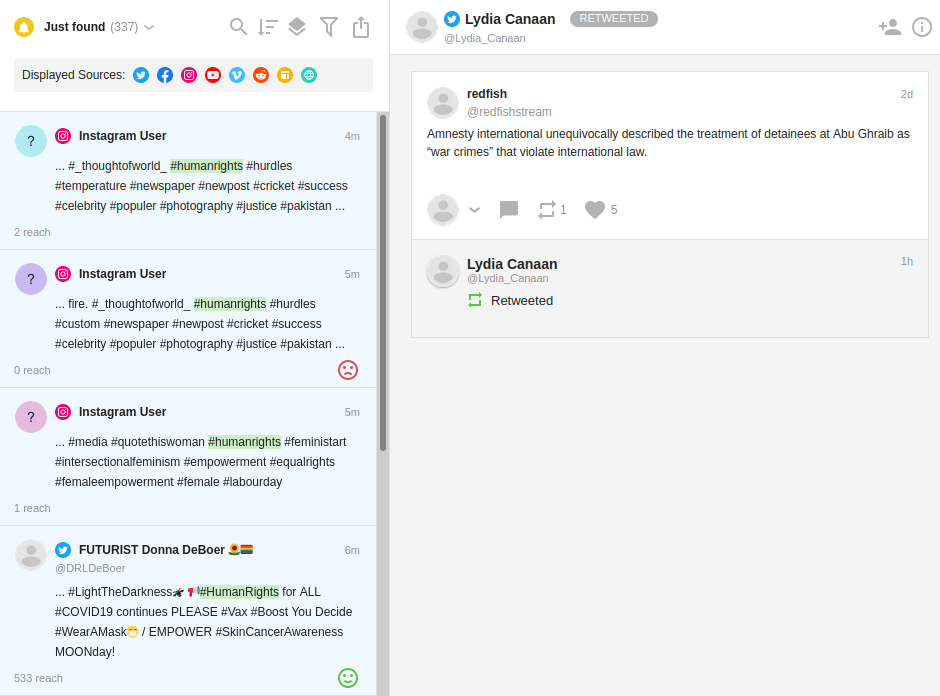 You can use this feature to find people talking about your cause and suggest donating to your organization.
Sign up for a free Awario trial
See Awario in action with a free 7-day trial. No credit card required.
By signing up I agree to the Terms of Use and Privacy Policy
In addition to that, Awario analyzes the conversations for various marketing insights, including:
The sentiment of the mentions
The number of mentions
Where your keyword gets mentioned the most (which country and which social media platform)
The gender of people talking about it
The age of people talking about it
Most common associated phrases
Opinion leaders
That way, just at one glance at the Dashboard you're able to understand how popular is your organization or cause online, how people feel about it, who are the people mentioning it and more.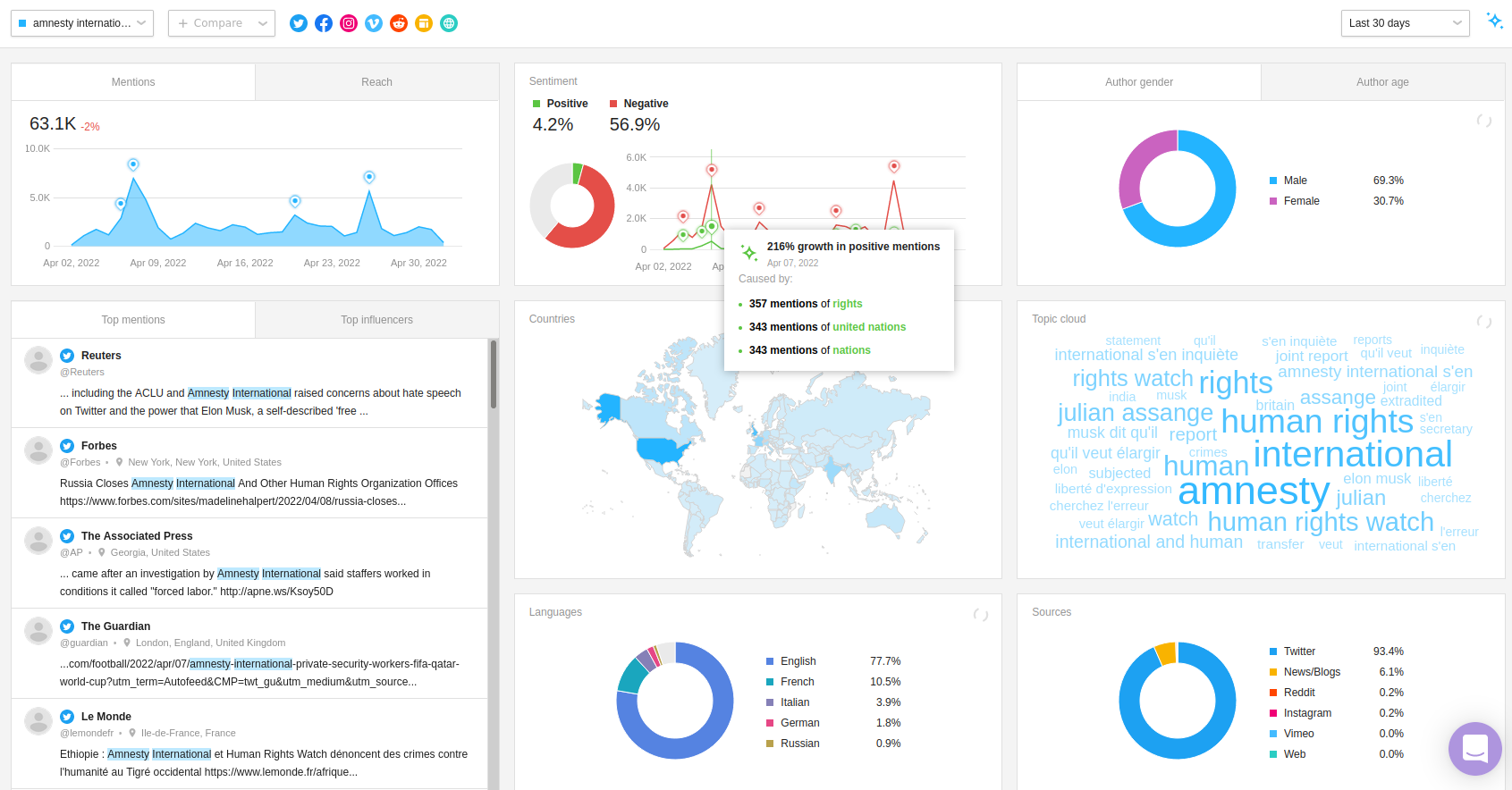 All in all, you can quickly understand what marketing strategy would be most helpful to reach your audience and convince them to support your organization.
One more way to use the tool is to gather data for your non-marketing activities. For example, you can analyze conversations about a specific disease on the Internet to learn what kind of help people struggling with it need the most.
Nonprofit pricing
While Awario is not free, you can buy it with a 50% nonprofit discount for $37 a month. There's also a completely free 7-day trial.
2. Asana: organize all your tasks and manage communication with other departments
Even if your organization has a marketing team of one, it can be hard to keep track of all your running projects. Especially, when you need the input of other team members: fundraising, research, or the heads of the organization.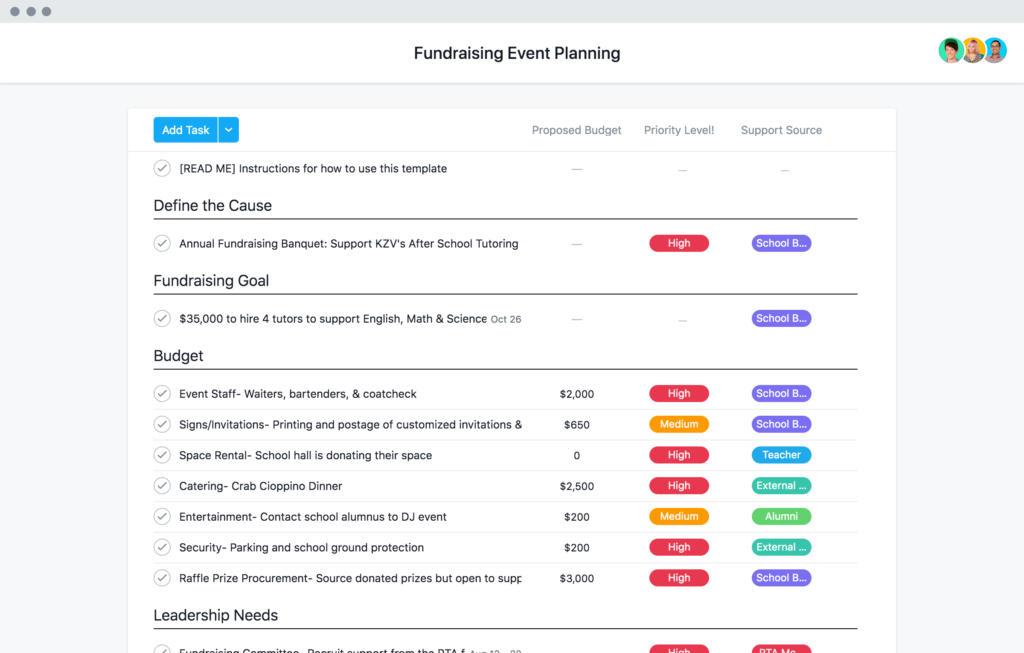 Asana makes project tracking and prioritization much easier. This project management and collaboration tool can help you more easily organize, plan and manage nonprofit marketing projects from start to finish. You can even use it for your editorial process or content calendar.
The software allows you to share documents and files, comment on specific tasks, set deadlines, keep notes, and more.
The only roadblock is that to effectively use it you'll need to convince your whole organization to install it. However, given how user-friendly the tool is, it won't be a challenge.
Nonprofit pricing
The basic version of Asana which includes all the necessary features is free. You can also save 50% on the paid version by applying for the nonprofit discount.
3. Mailchimp: launch newsletter campaigns
One of the main channels of communication with your supporters is a newsletter. With it, you can send out news, launch new campaigns, ask for donations and so on. It's vital to have a reliable email marketing tool which is easy to use and customize.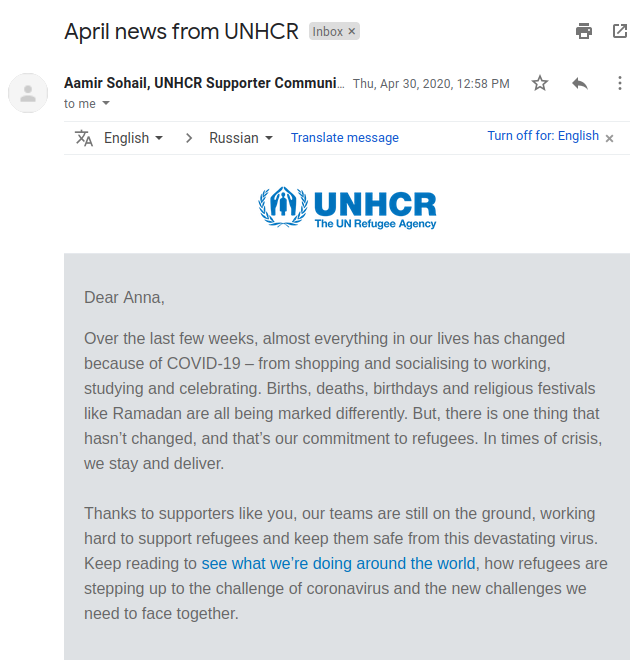 Mailchimp is a great option for nonprofit email marketing. You can easily customize the newsletter template and add buttons to donate or links to your website and social media. Mailchimp also is extremely flexible with the send-out settings, so you can make sure your email arrives in your subscriber's inbox at the best time possible.
Moreover, you can see the stats such as the open rate of your emails, link and button clicks, emails caught in spam filters, etc.
The service is extremely user-friendly and you don't need any knowledge of design or coding to use it.
Nonprofit pricing
Mailchimp offers a free tier, where your nonprofit can send up to 10,000 emails to up to 2,000 subscribers a month. You can contact customer support to get a 15% discount for paid plans.
4. REVV: manage your donations
Fundraising is often a joined union of marketing and, obviously, fundraising departments. To keep track of all your leads and donors, you need a robust organizational system. However, you don't have to make it up on the spot - there are tools to help you.
Revv is a free donation management platform that simplifies fundraising and aims to raise donor engagement.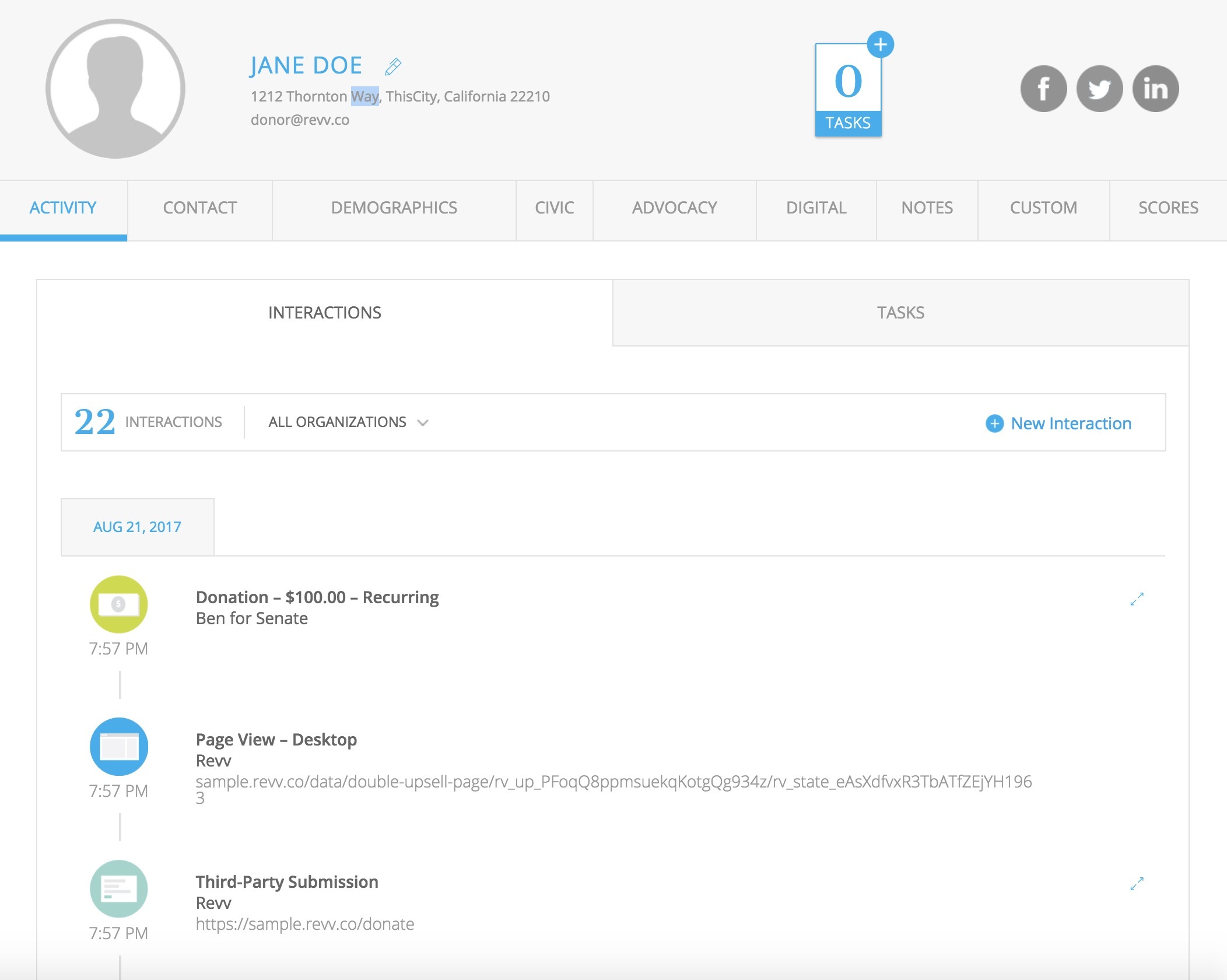 It gives you access to a dashboard where you can cancel, renew, and update your donors' subscriptions with one click or manage one-time donations. In addition to that, it provides many ways to help encourage donations including:
Allowing users to donate the one-click feature.

Enabling contributions through mobile applications.

Syncing with more than 1000 platforms.
Nonprofit pricing
The basic version of Revv is free, and while the tool doesn't offer any discounts for nonprofits, the paid plan is quite affordable costing you $49 per month.
5. Grammarly: create the best content
The best way to make people empathize with your cause is to tell them a story. This can be done through articles, interviews, or even fictionalized descriptions of real events. What ties everything together are the words - and you need to make sure that you're using the right ones.
Grammarly helps you become a better writer, but it's more than a simple spell-checker. It makes sure your texts have the tone you intended for them to have, helps you choose the best expressions, and sound clear.
In addition to that, it, of course, can help catch spelling, grammar, and punctuation errors.
Nonprofit pricing
The basic version of the tool is free and the Premium features are provided to nonprofits for free as well.
6. Website Auditor: make your content seen
Great content is only half of the deal: now you need to make sure that people see it. One way to do it is through your website. The website is often the first place people go to learn more about your organization when they search for information on the cause you're promoting.
All in all, your website can gather a big audience if it's optimized. And that's where marketing tools come into play. Website Auditor checks your website's code and content to see if it has a chance to appear in Google searches. It then gives you recommendations on what things you need to change to get more views on your content.
Another useful tool Website Auditor provides is the Content Editor. It checks any piece of content you create to make sure it's SEO-friendly and maximizes its potential to reach your audience.
Nonprofit pricing
The tool is free, however, and while it is limited, it's still usable for smaller SEO campaigns.
7. Google Analytics: understand your web traffic
It's not enough to optimize your content for search. All in all, you need to understand how people use your website: how they travel through the pages, what they click on, and what keeps them on the page.
Sign up for a free Awario trial
See Awario in action with a free 7-day trial. No credit card required.
By signing up I agree to the Terms of Use and Privacy Policy
Google Analytics provides a free look at who is visiting your website, how they're getting there, and what actions they're taking once they arrive. You can set up dashboards to take a more focused, bite-sized look at your website data on a regular basis.
All you need to do is add their token to your website's code, and you get access to tons of analytics and reports.
Nonprofit pricing
Google Analytics is completely free and there are many free tutorials to help your figure out its many features.
8. Canva: create eye-catching visuals
Visuals play important role in communication and storytelling. Whether it's an infographic with your achievements or a simple "Thank you" card for your donors, you'll need beautiful designs to convey your message.
Luckily, you don't need to hire an in-house designer for that. Canva is a graphic design tool that makes it accessible to everyone, even those who couldn't tell Times New Roman from Helvetica.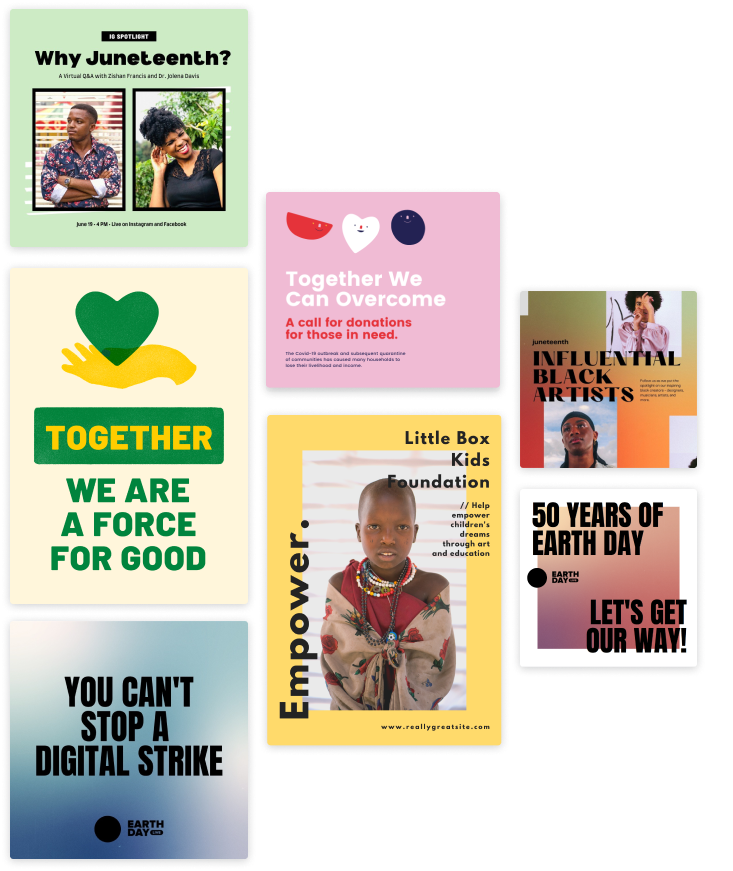 What's great about Canva is that it gives you ready-made templates for any kind of requirement: infographics, printed materials, social media posts, and so on; and automatically puts all the images in necessary formats and sizes. So you really only need to customize and change elements to make your perfect image.
Nonprofit pricing
Canva is free but some of its features and visual elements are only available in the Pro paid version. Nonprofits can get free access to Canva Pro.
9. Pexels or Unsplash: find copyright-free photos
If you want to get some photos that could illustrate your subject matter but can't take photos of your beneficiaries (for technical or ethical reasons), these websites are a must.
Photos add intrigue, visually break up a page and draw the eye to your content. Pexels and Unsplash allow you to search for stock photos and download them for free for commercial or non-commercial use.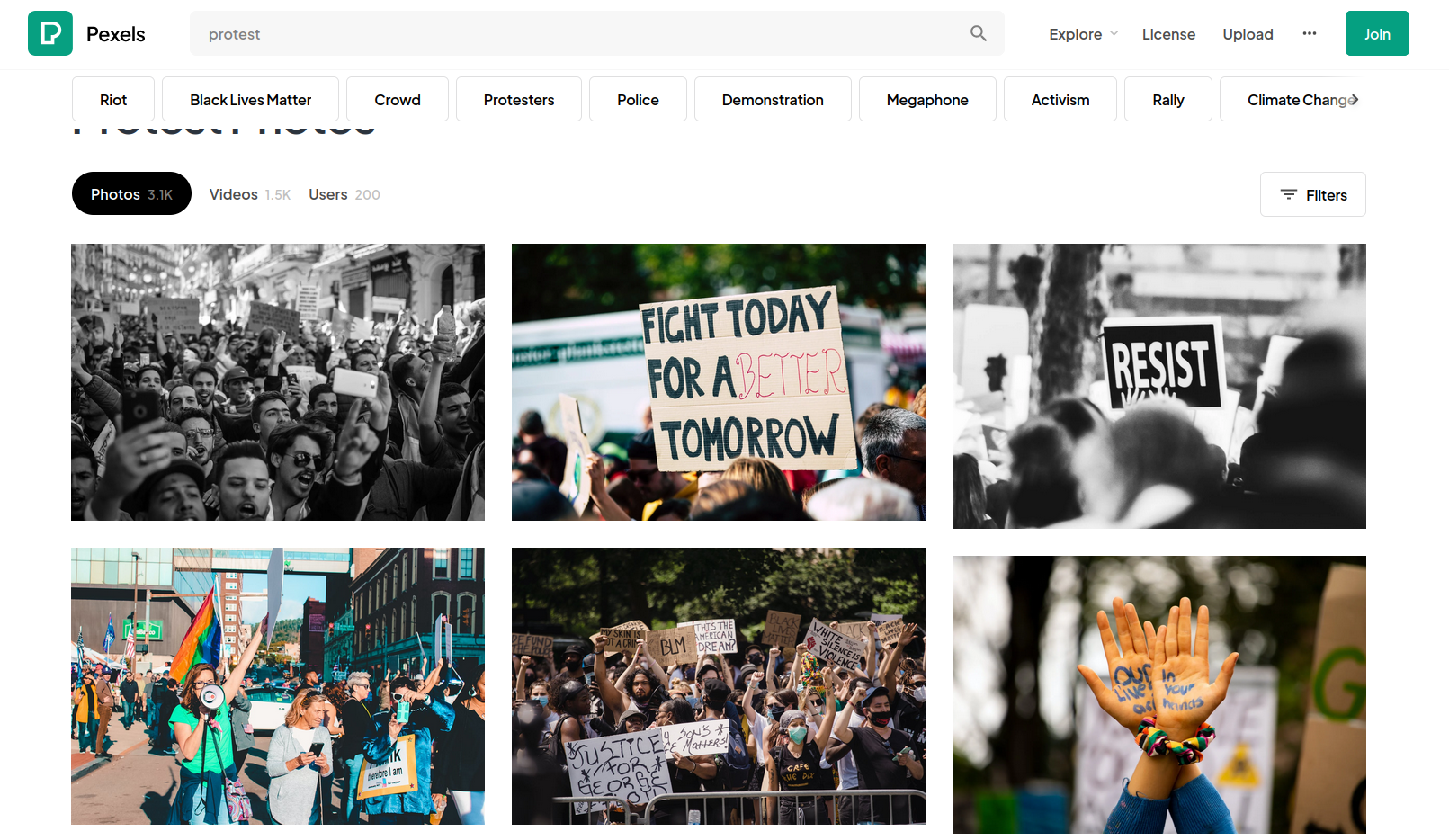 The pictures on the website are quite diverse and depict the experiences of many different communities.
Nonprofit pricing
The platform is free.
10. Later: manage your social media pages
Social media marketing alone is a tall task: you need to create content, publish it, and manage interactions on several platforms.
Later is the tool that makes it easy. It helps you plan out a content editorial, finalize it with all the team members and management, schedule everything ahead and stay on top of your interactions in the comments and direct messages. It supports all the main social media platforms such as Instagram, Facebook, TikTok and LinkedIn.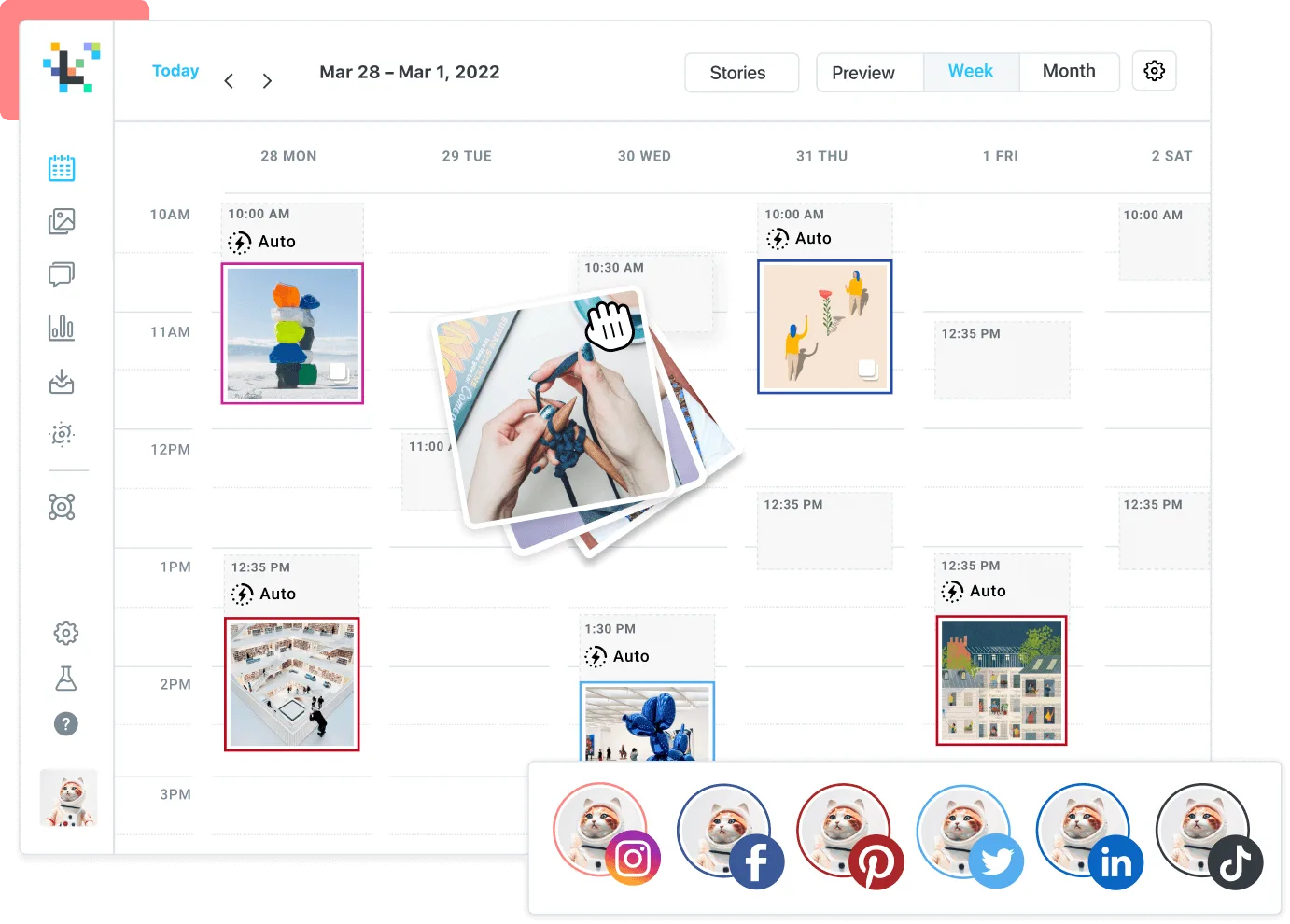 Its vast analytics suite allows you to see which posts attract attention and which do not achieve the desired results and tweak your social media strategy accordingly.
Nonprofit pricing
The basic version of the tool is free but you can get a 50% off or even a 100% off if your nonprofit is fighting racism.
11. Give Lively: facilitate peer-to-peer fundraising
Your supporters might be your biggest marketers, you just don't know it yet! Maybe you don't have the budget or staff capacity for managing another fundraising platform so don't want to even try.
Try the team fundraising capabilities that Give Lively offers as part of its free fundraising platform. Supporters can create and run their own campaigns, plus you can export the data to keep in touch with a growing donor network.
Nonprofit pricing
You can apply for a free membership.
12. Typito: tell you story through video
Video marketing is an extremely effective way to make your audience empathize with your cause. After all, it's easier to feel for someone you can hear and see, not just read about.
Typito allows you to create videos for social media and websites and edit them easily. You can use your own fonts, colors and logo templates that you can drag-drop or customize to make them look coherent with your other media.
Nonprofit pricing
The free version of the tool gives you five minutes of video editing per month, but you can apply for a 50% nonprofit discount for the paid plans.
---
I'm sure there are many more marketing tools for nonprofits are there. The truth of the matter is, everyone wants to change the world for the better and we are happy to be a part of this journey, even in a small way just by providing you with social listening, content creation, or email marketing tools.
Enjoying the post? There's more.
Sign up for our newsletter to get our best content by email.