Spotify: the masters of marketing campaigns
Spotify is an audio streaming platform that revolutionized the way people pay for music. It launched in 2008; by now, there are over 50 million tracks that you can either listen to for free (and get interrupted by ads) or for a fixed monthly price. The latter gives you access to features such as offline mode, improved sound quality, Spotify Connect, and ad-free listening.
By 2019, Spotify boasts 217 million monthly active listeners, which is approximately four times more than what its main competitor, Apple Music, has.
If you monitor the buzz around Spotify on social media, you'll find that it's three times more positive than negative.
Well, there is something else Spotify is famous for: its holiday marketing campaigns. They are inspired by the culture we live in. They are endlessly relatable. Each campaign hits its target audience straight in the heart.
So let's take a closer look at them.
In the meantime... Start monitoring your brand.
2019: "Music for every mood"
Spotify aims to deepen its relationship with millennials and gen Zs, and there's no better way to do that than by using memes. Memes are insanely relatable; they are the kind of pop culture that makes you feel as though the world understands you and you understand the world. Also, they are funny - I am not nerdy enough to forget that.
Finding the right meme, however, isn't enough. Pop-culture marketing is also about understanding your target audience. Spotify chose to highlight how millennials love self-irony, and billboards like that appeared: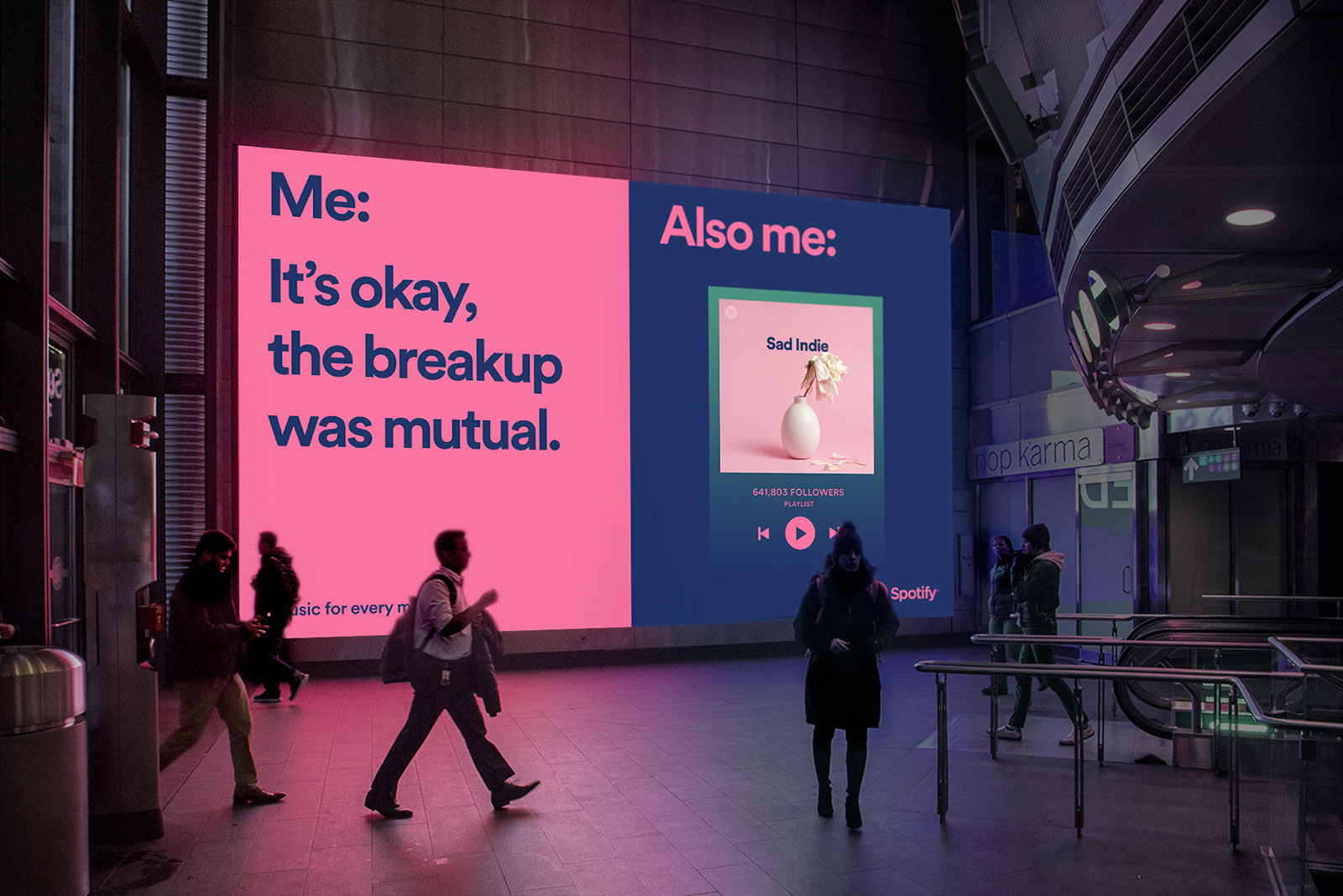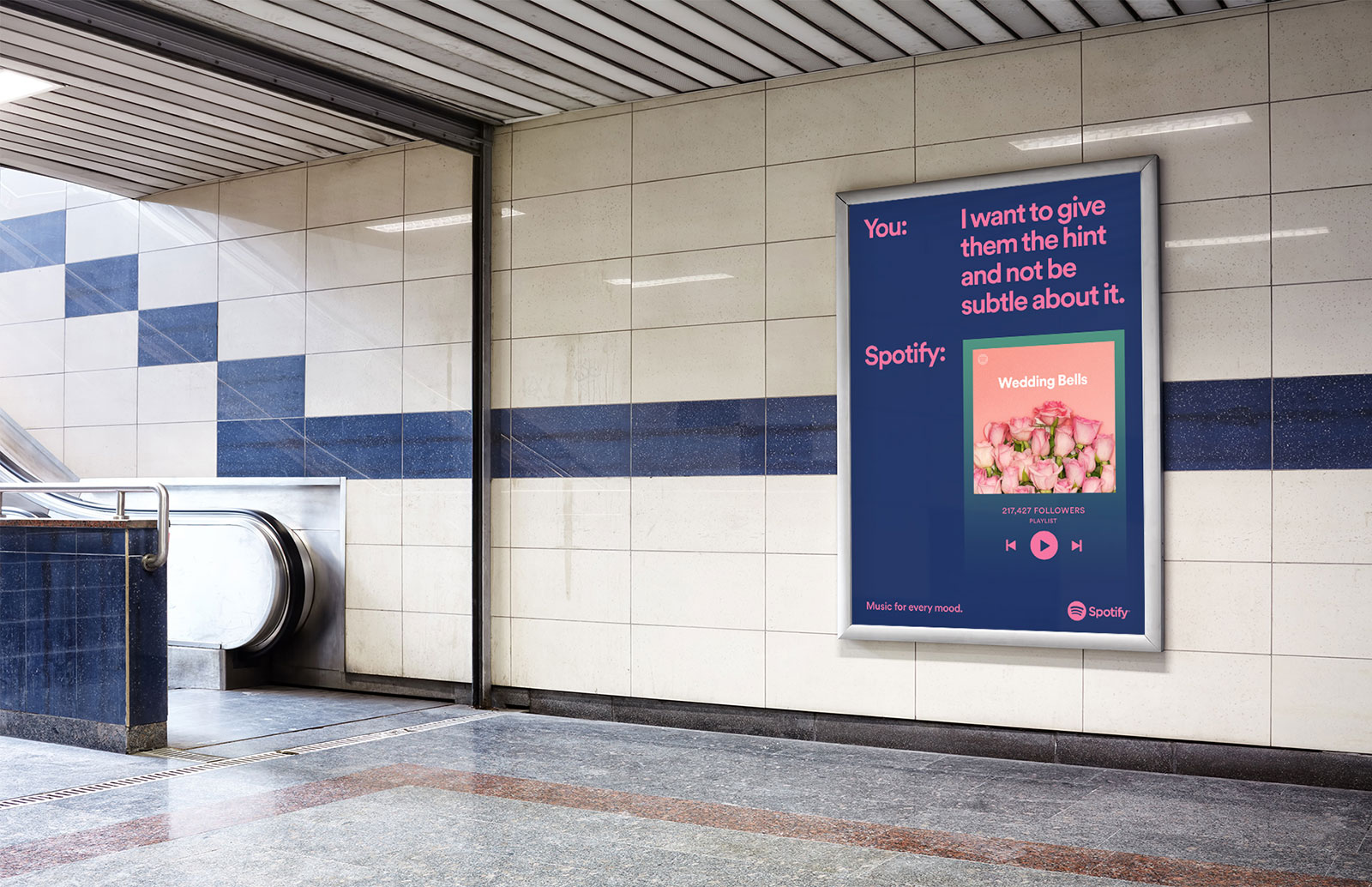 The campaign also promotes Spotify podcasts, letting you know that the streaming service has "A podcast for every mood."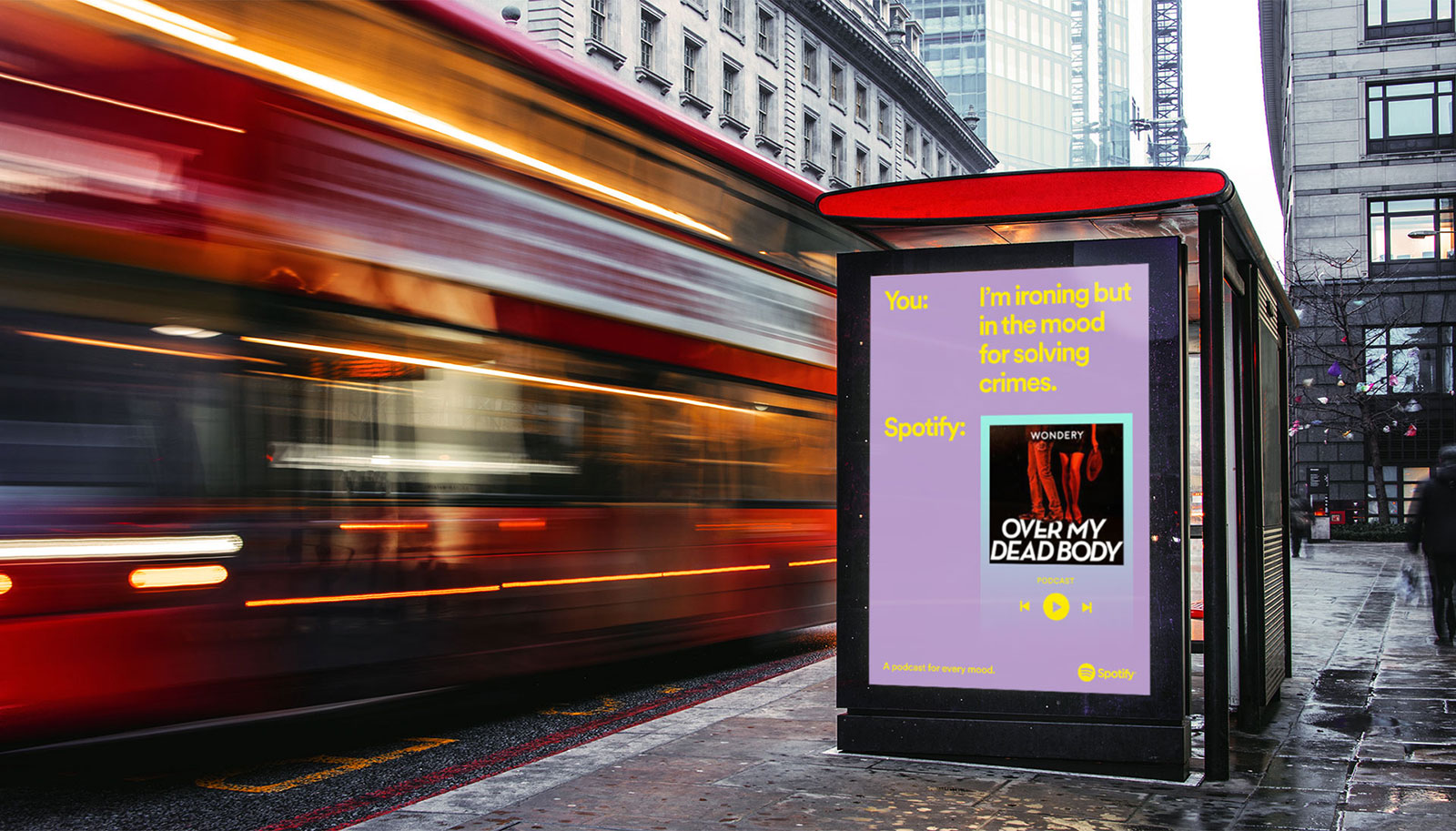 Listening to a thriller podcast over ironing seems fitting. After all, it was Agatha Cristie who said: "The best time for planning a book is while you're doing the dishes." Naturally, because housework is the sort of work that makes you think about murder.
2018: "#2018Wrapped"
It's always helpful to have tons of data on your customers. Spotify knows what you listen to when you're sad, when you're happy, and when you're using the shower.
In 2018, they've decided to use this information for a marketing campaign. Why wouldn't they? It's fun and exciting to discover what others' habits are like. Besides, the campaign makes it seem like creating a playlist is an enjoyable process on its own. Well, it kinda is.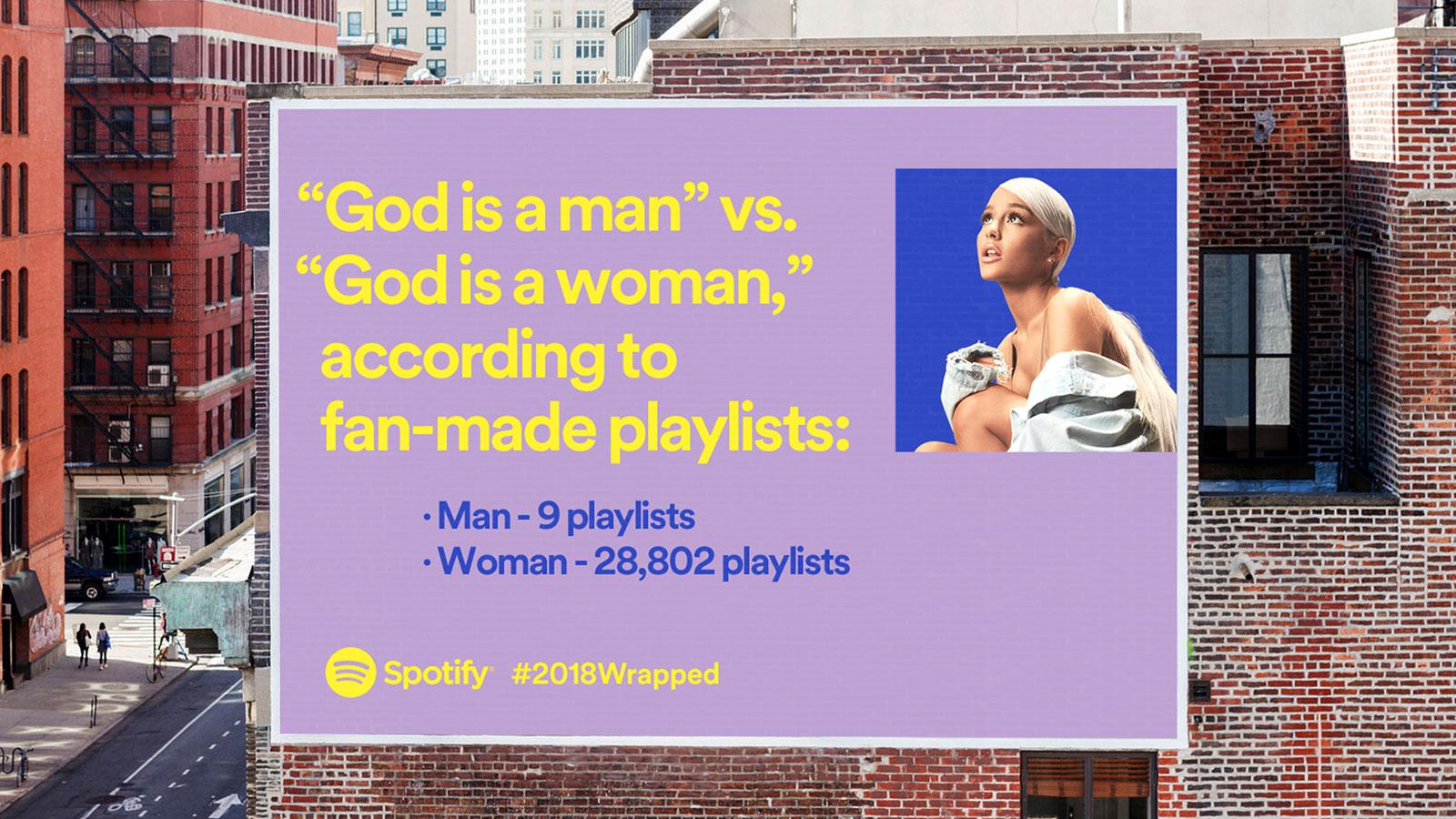 The next big thing is knowing the current trend. What is your target audience talking about? What is the most hyped up topic at the moment? Game of Thrones? Politics? Rock-n-Roll?
In 2018, for a not so brief moment, it was an auditory illusion: in the brief audio recording, 53% of over 500,000 people answered on a Twitter poll that they heard a man saying the word "Laurel", while 47% reported hearing a voice saying the name "Yanny". Spotify jumped on the trend.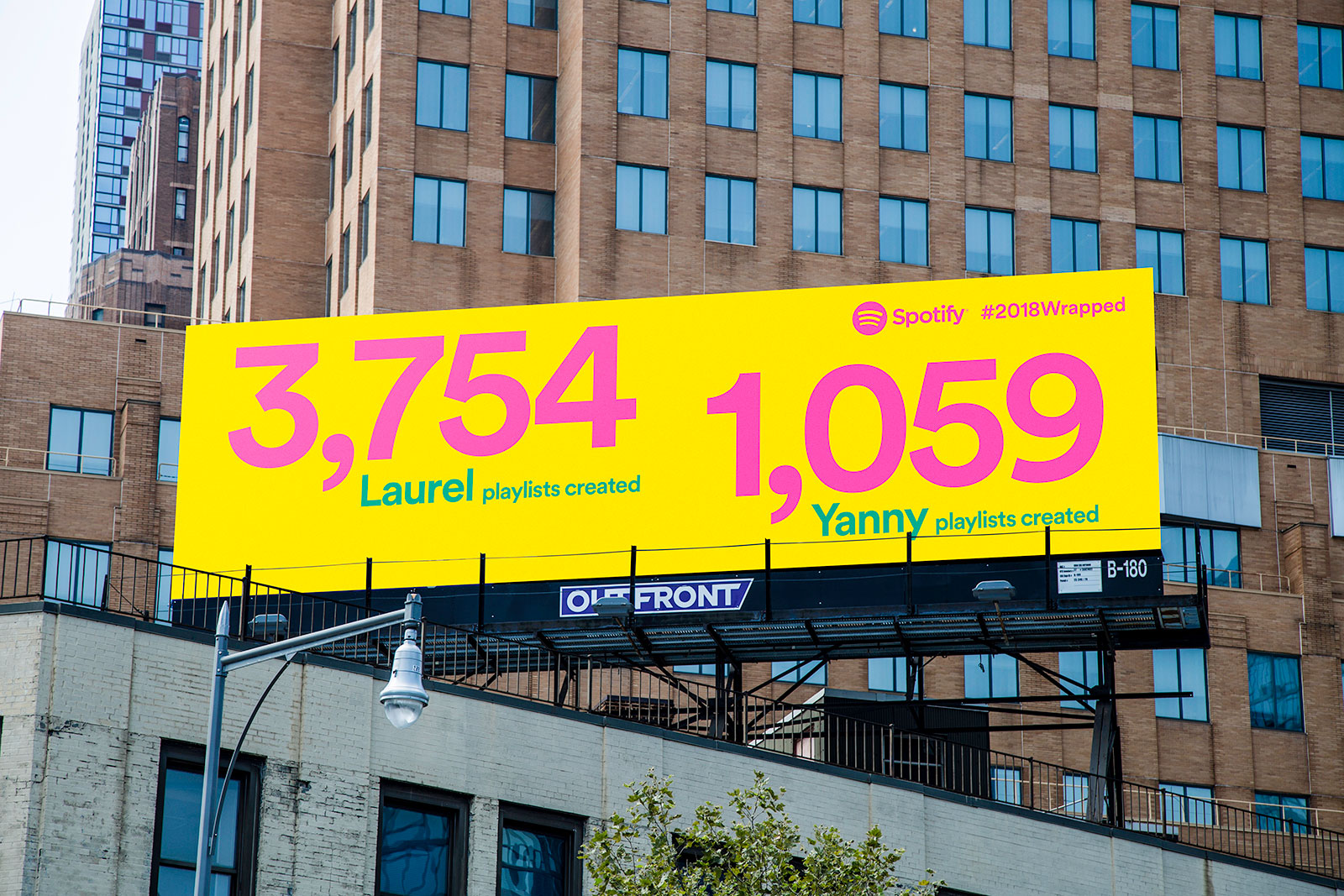 Campaigns like this turn Spotify into pop culture and make its target audience want to join in on the music-streaming fun.
2017: 2018 goals
2017 was a good year for Spotify. Their revenue grew by 40% - it was the right moment to attract the attention of the world loud and clear, which is exactly what they did.
#goals was a popular hashtag back in 2017. It's still used today, although not as often. You can still see stories and photos hashtagged #lifegoals, #adulthoodgoals, #relationshipgoals, #hairgoals... The list goes on. On Christmas 2017, Spotify made a campaign where it highlighted goals for 2018. It's all about music and, again, it reveals the habits of other Spotify listeners, and they are hilarious.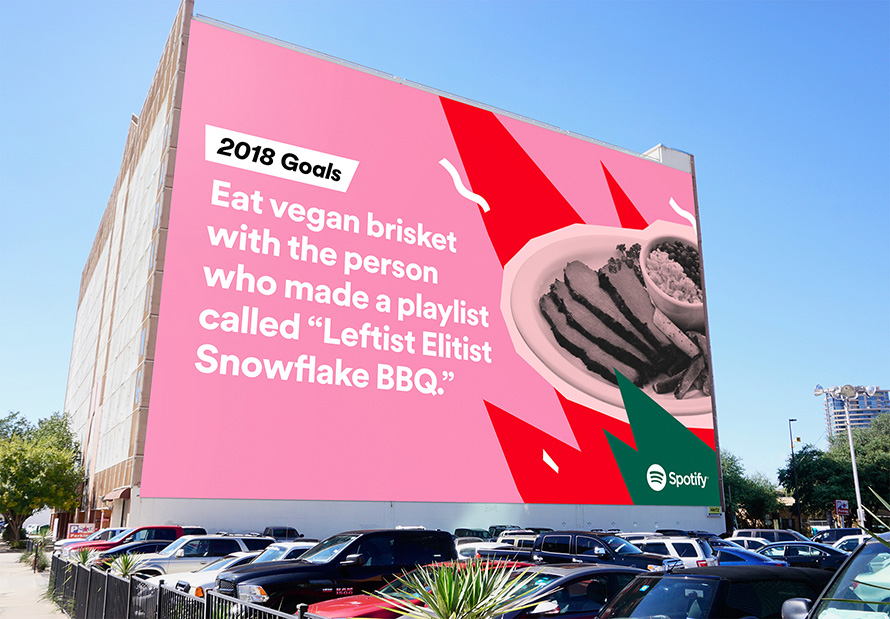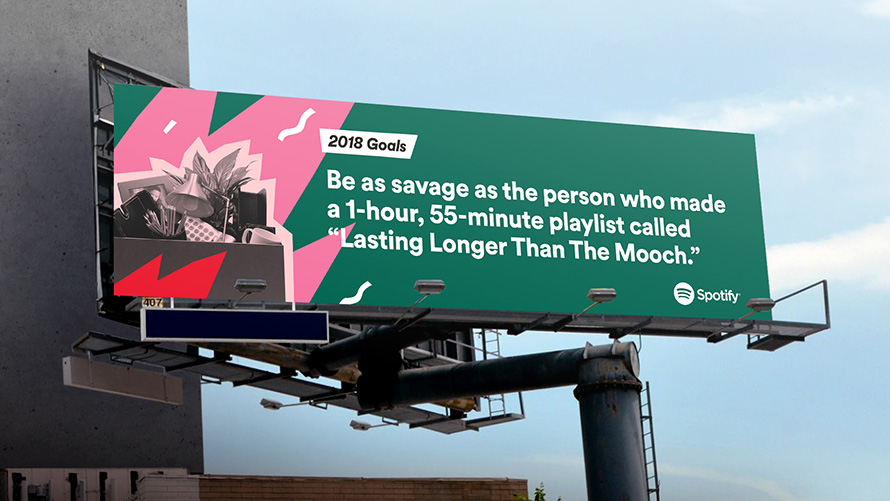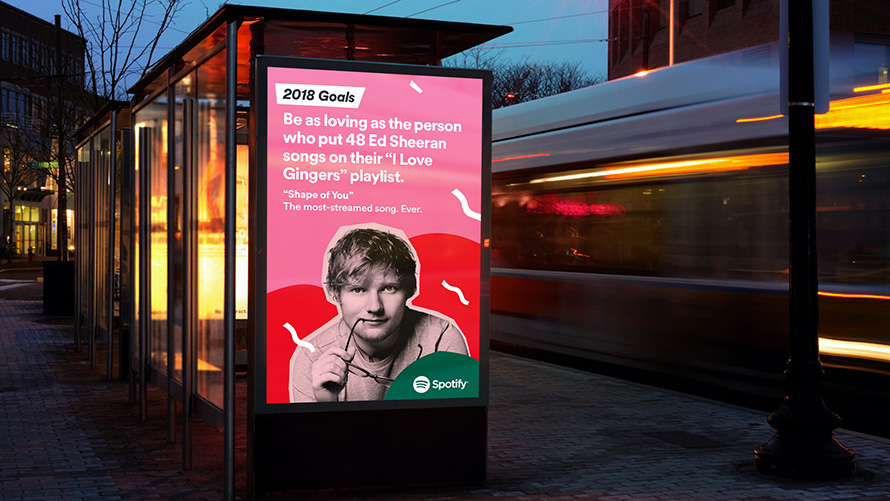 The campaign was a huge success: Spotify saw a rise in subscribers, increased brand awareness, and showed that they care about user data and anonymity. Besides, they presented to their users how they can be very good with the personalized content (which they are!).
Wanna follow along?
Grab Awario's free trial and use this post as the inspiration.
2016: Thanks, 2016. It's been weird.
2016 was indeed a weird year. Trump, Brexit, celebrity deaths, the Mannequin challenge... Leo finally won an Oscar, Mercury was in perpetual retrograde. 2016 was also the first year Spotify made a data-driven marketing campaign. The campaign did something amazing: it connected Spotify users with Spotify. It showed that people behind Spotify pay close attention to your personal music choices and they care about you and your life in a good way. Not in a we'll-gather-your-data-and-sell-it way. Instead, you imagine how the owners of Spotify get together, look through the playlists, and kindly laugh at people quirks.
Spotify also let you know that the year 2016 is a common enemy. You weren't the only one who felt weird about the year. Probably, everyone did. The message united the audience with Spotify and with each other.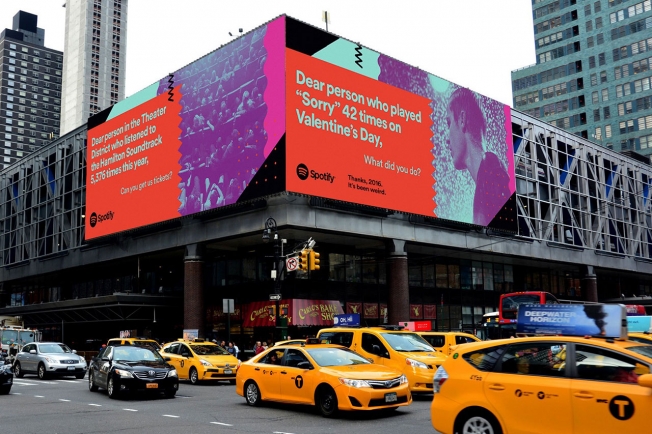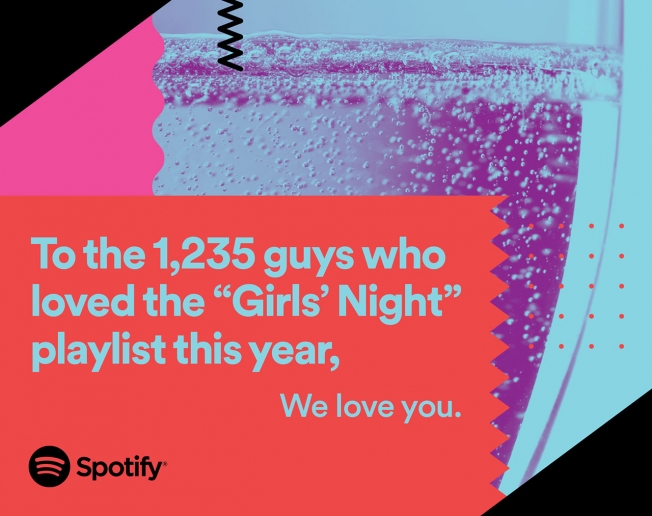 Aren't these billboards wholesome? Don't you just want to share this information with all your friends?
Marketing lessons from Spotify:
1. Make use of big data
Personalization becomes essential in marketing and product development. Collecting data on customers and then using it to make user experience better and marketing campaigns relatable is what every company should be doing*. Data is exactly what made it possible for Spotify to make on-point, specific ads.
*Obviously, ethical standards apply.
2. Make use of user-generated content
People care about what other people think, do, and say. Best ads aren't about the company - they are about the customers. Let your customers tell a story about themselves, and then see what you can do with it!
What do you think about Spotify's marketing? Are there any other brands that inspire you just like Spotify inspires me? Let me know in the comments!