5 best Easter social media marketing campaigns: ideas for your brand

Article summary
In this article, we will cover five successful Easter marketing campaigns and analyze why they worked to find the recipe for the perfect campaign.
As a child, you were probably excited for the Easter bunny to bring you some chocolate eggs. However, as an adult marketer, all we want for Easter is more sales. Similar to any other holiday actually.
While it may seem that Easter is the high time for candy companies and nothing else, any brand can dip its toes in Easter holiday marketing. To give you some inspiration for your last-minute Easter marketing campaign, we looked at some of the most exciting and memorable campaigns.
Check out our marketing tips to implement in your own campaigns in the future!
We used our social listening tool Awario to discover these campaigns. You can try Awario's free trial to analyze your own Easter marketing campaign and see how it performed. Here's how to set up Awario for campaign analysis: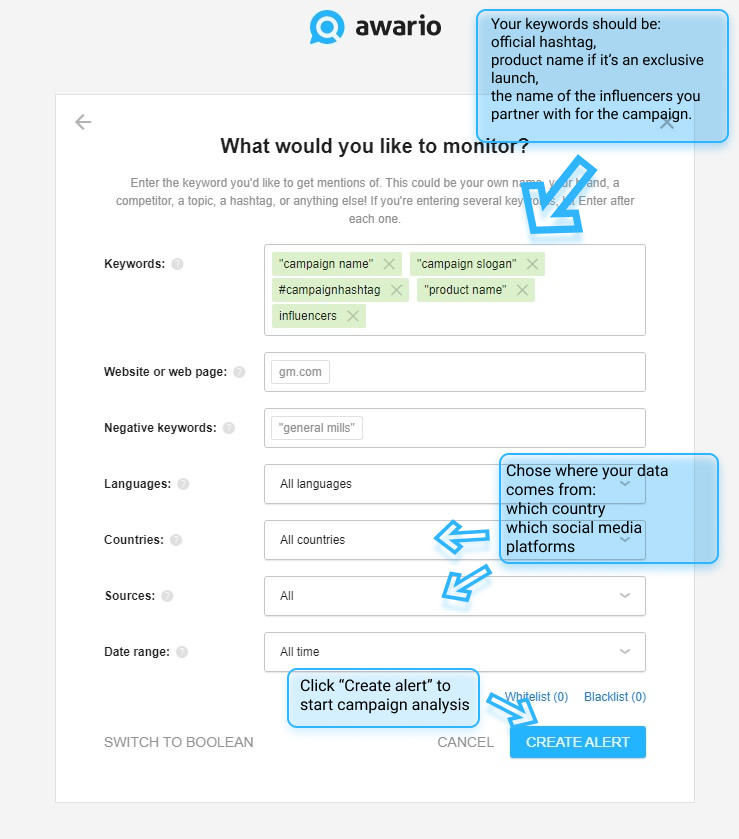 Sign up for a free Awario trial
See Awario in action with a free 7-day trial. No credit card required.
By signing up I agree to the Terms of Use and Privacy Policy
The best Easter social media marketing campaigns
1. Cadbury — Bunny Tryouts, 2021
The Easter bunny is an iconic symbol used in every other Easter ad out there. It's the star of the day — and Cadbury decided to discover a star this year!
Cadbury is a famous chocolate manufacturer that has a strong connection with Easter — their Creme Eggs are a staple in many households. That's why for them, it's harder to come up with something original each year. In 2021 they found a new way to engage with their audience and offered them to participate in the Easter Bunny tryouts. Social media users could submit the photos of their pets with the hashtag #CadburyBunnyTryouts and the furry winner would star in their commercial.
However, it was not just the audience involvement that made this campaign so successful.Cadbury's marketing team decided to allow for different interpretations of the Easter bunny: among the candidates for the role were dogs, cats, a pony, an alpaca, a frog, and finally a rabbit — all wearing bunny ears, of course.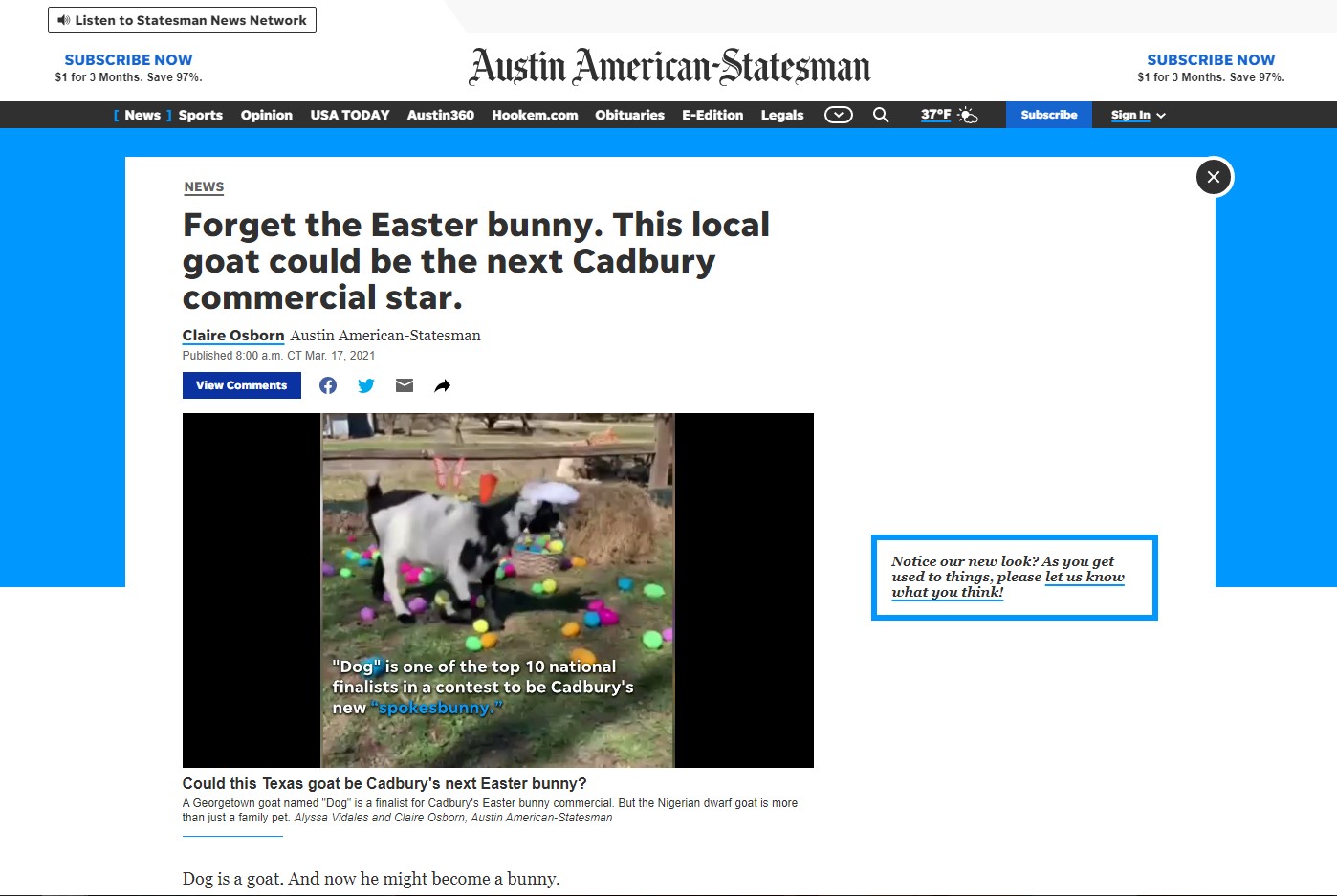 Marketing takeaway
There are several hacks Cadbury used that you can apply in your next marketing campaign:
Get your audience involved. It's no secret that user-generated content works wonders for your company. By running a contest for your followers, you build a stronger connection with them, they feel seen and appreciated, and at the same time, they generate new content for you and promote your brand to their connections. Two birds (or bunnies?) with one stone!
Play with iconic imagery. The winner of Cadbury's contest was a frog (bunny ears included). By taking a recognizable image and turning it on its head, you make sure your campaign is memorable. You can do this with your brand logo, your mascot, or a pop-culture image familiar to your audience.
2. Cadbury - Creme Egg Golden Goobilee, 2021
Yes, it's Cadbury again - we just couldn't pass on this amazing 2021 social media marketing campaign. This year Cadbury also had an important date — the 50th birthday of its iconic Creme Egg. The company launched another marketing campaign fully dedicated to this event.
The YouTube video centered Cadbury's customers and celebrated different ways to eat the famous desert: whether you like to lick it, dip it, bake it or share it with a loved one. The video featured a same-sex couple with a supportive message, which blew up the Internet: people on Twitter were praising Cadbury's for its progressivisms. However, there were some opponents that even launched a petition to remove the ad — a move that generated even more brand awareness for the campaign.
In addition to that, the launch of the official Mondelez UK TikTok was timed with the campaign and the brand partnered with influencers on the platform to celebrate the Golden Goobilee.
Marketing takeaway
This campaign was an overwhelming success for the company: everything was done exactly right.
For starters, the company created a marketing event based on their own product which allowed them to highlight it once again. Take a lesson from them — instead of waiting for a holiday or a big event, create your own!

Then the company decided to introduce a progressive social message to their ads. The image of two men sharing an egg attracted the attention of people from all sides of the political spectrum and gave the product some additional PR. You can read more about controversial marketing campaigns and why social media backlash leads to more sales in our article on social issues marketing. Take note that you need to know and understand your audience well to use controversial ads to your advantage.

Finally, to tie in the company's debut on TikTok was a smart move. Since the brand appeared on a new platform it had a chance to reach a new audience and get them involved in a large event from the get-go. TikTok influencers helped to amplify this message and introduce the new audience to the product in a fun way.
Enjoying the post? There's more.
Sign up for our newsletter to get our best content by email.
3. Deliveroo — Game of Thrones Dragon Eggs, 2019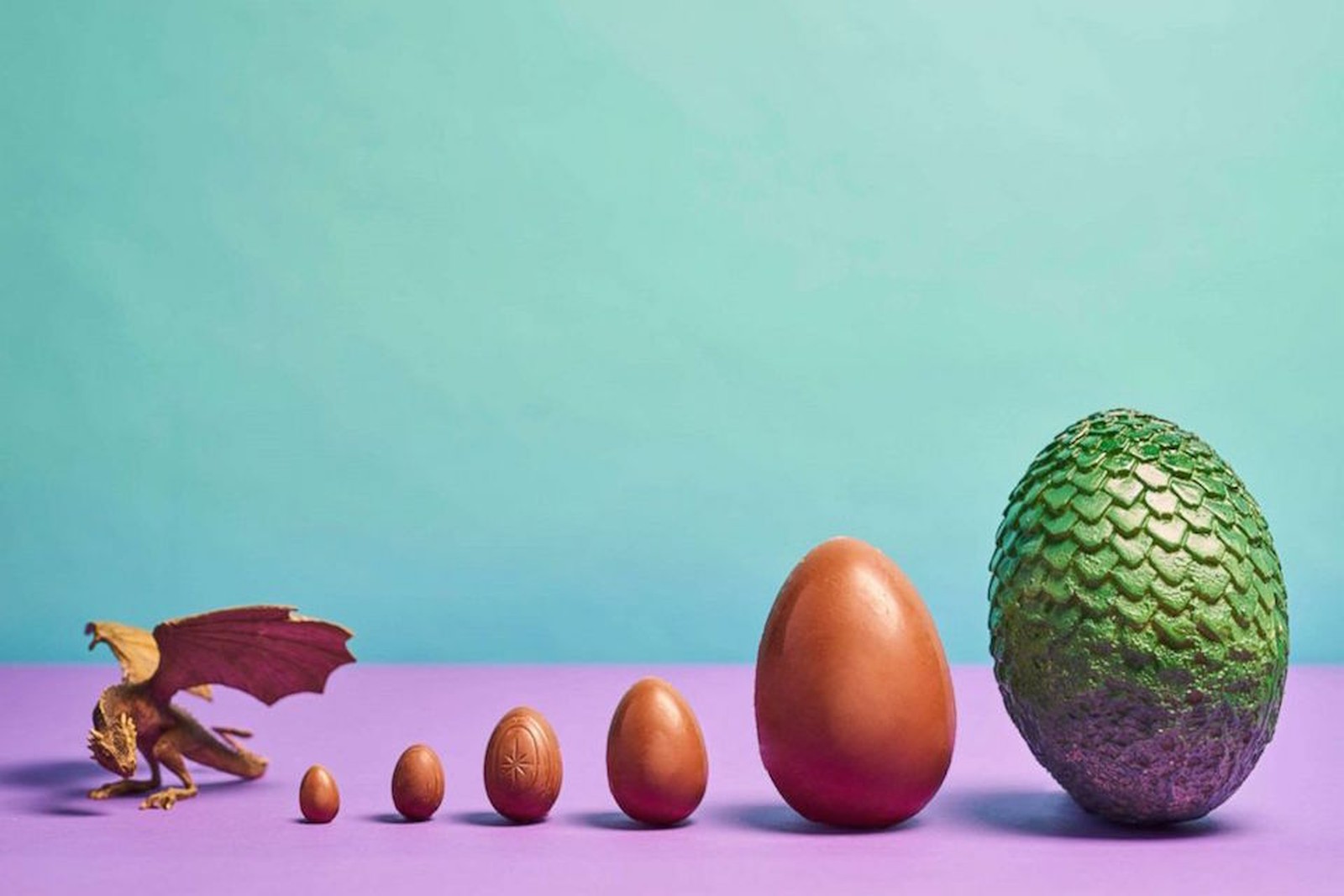 2019 was the year of Game of Thrones' finale — and British online food delivery company Deliveroo took full advantage of this hyped-up event.
The brand introduced an exclusive collection of dragon eggs for Easter. Each weighed 2.2 pounds and was available to customers via Deliveroo's website for a week.
"Easter is coming and so is the final series of our favourite blood-soaked romp. We see huge spikes of orders around season premieres and finales and we thought what better way to celebrate hardcore fans than with these amazing scaley creations."
This collaboration was the match made in heaven indeed: delivery food is closely tied to watching TV. What's better for a delivery food brand than to partner with the most popular TV series of the decade releasing its final season?
Marketing takeaway
To create a truly killer marketing campaign, you need to think of your audience. What do they do when they use your product or service? What do they like?

Deliveroo once again played with iconic imagery — this time with an Easter egg — but they also collaborated with another brand that was adored by their audience. In addition to that, they managed to reach a new audience. The hardcore fans were dying to try Deliveroo's Dragon Egg even if they haven't heard of the company before.

Besides, by making this offer exclusive they managed to create hype on social media. People who managed to get the egg in time showed it off on their socials thus gathering even more impressions and clicks for the brand.
4. Nisa — Cadbury Easter Egg Hunt, 2019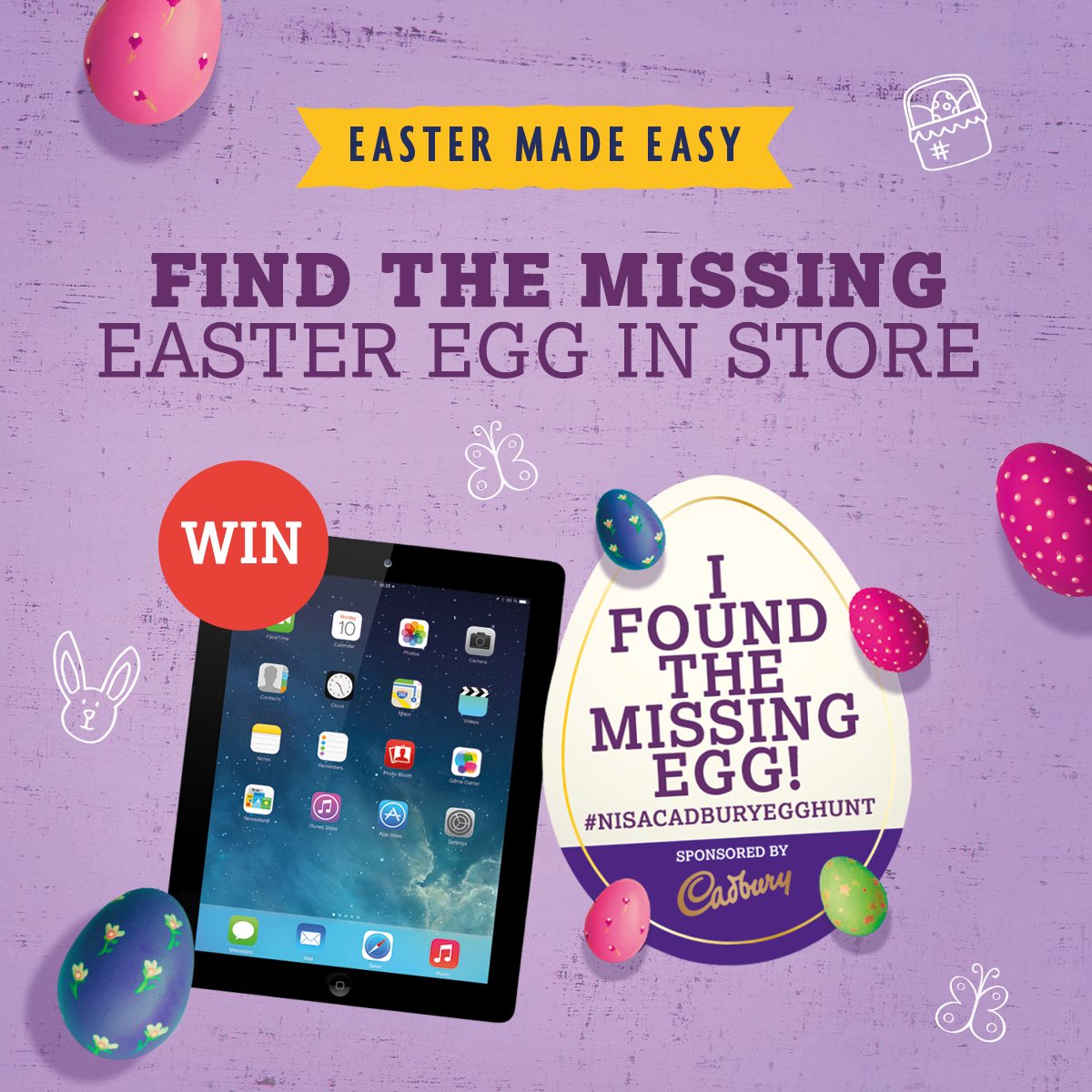 Another example of a successful company collaboration is the chain of British convenience stores called Nisa and Cadbury, which we already mentioned in the article.
The egg hunt is a staple of Easter fun for many families and Nisa wanted to bring this fun to their customers. In 2019 the company ran a social media contest that at the same time drove their audience to the stores.
Social media users had a chance to win an iPad if they snapped a picture of a hidden Cadbury egg in a store and posted it with the hashtag #NisaCadburyEggHunt. The campaign covered all the social media channels available to Nisa focusing on Instagram and Twitter as the two main platforms. The campaign also heavily relied on influencer marketing collaborating with prominent online voices on Instagram. The brand partnered with six carefully-chosen influencers, each joining in the #NisaCadburyEggHunt as well as sharing their Easter recipes and crafts.
The social media marketing campaign saw a 152% icrease in reach on social media and a 60% increase in campaign-specific engagements.
Marketing takeaway
Nisa's approach proves once again that the basis of your campaign is your goal. The goal was to drive their customers to the brick-and-mortar stores: and they accomplished it with a fun social media contest raising brand awareness along the way. If you decide to run an Easter-themed social media contest, check out our guide on how to get the most out of it.
5. Durex — Easter X, 2019
This last campaign surely stands out from this list, first and foremost, because of the brand name. What does Durex have to do with Easter?
Well, turns out the Easter season typically sees a spike in condom and sex toy sales according to Durex's data. Maybe it's the bunnies that are often praised for their sexual activity that inspire couples to pay more attention to each other.
Anyway, this fun sales data fact was a good premise for Durex to launch a special Easter X package for adults. These limited edition eggs were only available via social channels. A week before Easter, Facebook and New Zealand's most-followed social celebrities, prompted couples to interact with Durex's Snapchat to win.
This unconventional social media campaign made Durex one of the most popular brands of the Easter season. Social engagement rates exceeded industry standards, taking it from less than 1% to over 10%.
Marketing takeaway
Easter can be a difficult holiday to interpret through your brand's lens if you're not selling chocolate. However, when there's a will, there's a way. Durex chose to focus on social media marketing and implemented influencer marketing to give an additional push to their already quite scandalous offer. By mixing the two things that seem to be unmixable the brand stood out among the competitors.

What inspired the campaign was the data behind their product. Don't leave your marketing data in the annual reports. Use it to drive your social media campaigns and share it with your customers! You can try Awario's free trial to gather all kinds of data insights to use in your next campaigns.
Meet your personal social listening assistant.
Try fully automated, 24/7 brand monitoring with Awario for free.
By signing up I agree to the Terms of Use and Privacy Policy
How to create the best Easter social media marketing campaign
Play with iconic imagery. People are tired of typical eggs and chocolate bunnies. Re-interpreting something familiar in an unexpected way makes people have an "Aha!" moment and remember your campaign for a long time.
Create a marketing event or join one. Easter is already a celebratory date in itself, but if you manage to tie in another pop-cultural event, this will boost the hype around your product and help you reach a new audience.
Use data to inspire you. The numbers and figures don't have to be boring — take a lesson from Durex and share some exciting data with your audience.
Collaborate with influencers. All the campaigns we covered today partnered with influencers to expand their audience.
Engage with your audience. A contest timed with a holiday, especially Easter, engenders the feeling of child-like excitement in your audience and boosts your brand awareness with user-generated content.
Do you feel the flow of ideas for holiday marketing? Next time, maybe your Easter social media marketing campaign will be on our list — just don't forget to apply our hacks and tips. May you find all the marketing easter eggs out there!