6 ideas for a last-minute Halloween marketing campaign

Article summary
In this article, we give you six adaptable ideas for last-minute Halloween marketing activities. If you didn't have time to prepare this October, check out our suggestions and get inspired!
14 minute read
6 ideas for a last-minute campaign
What's a marketer's biggest fear? Hint: It's not skeletons.
How about realizing that there's a holiday coming up and you don't have anything special prepared for it? That's worthy of its own horror movie!
Of course, most of us don't end up in this situation. Holiday campaigns and posts are planned in advance and prepared long before the happy date. However, sometimes something doesn't go as planned - maybe there was some miscommunication between team members. Or you just started a new job and didn't get much time to prepare anything with Halloween just around the corner.
Holidays unite us and give us a sense of belonging to other people. By running a holiday campaign you connect to your audience and in some ways become a part of their community and their everyday life. That's why holiday marketing campaigns are so important.
So if you only just realized the importance of Halloween marketing activities or if you accidentally ended up without a robust plan, this blog post is for you! Here are six ideas for a last-minute Halloween marketing campaign.
Ideas for a last-minute Halloween campaign
So you don't have time for introducing new specially-themed offers, hiring influencers, or shooting an ad. But a series of social media posts or a newsletter campaign shouldn't take more than a couple of days to prepare. Here's how you can utilize your channels in an accessible and efficient way for Halloween marketing activities.
1. Ask your followers to tell you a spooky story
Halloween is a perfect time to tell each other scary stories! And while not all of us can go back to sitting in a circle in the company of friends trying to scare each other, we can recreate this experience on social media!
People love sharing their unique experiences, so social media posts that ask followers to share something that happened to them are always popular. In addition to that, people can hang out in the comments and read each other's stories and connect.
For example, take a look at this Twitter influencer. He asked for success stories from his followers and got more than 200 replies and 92 quote tweets. The stories in the replies are quite inspiring and encourage people to pursue their goals.

What can you do right now?
You can start by telling your own spooky story that's somehow connected to your brand. Of course, it doesn't have to be real - even better if it's a made-up story that follows all the tropes that ghost stories have. You can even add a humorous twist at the end to lighten the mood and make your followers laugh.
Then ask your followers to share their spooky stories in the replies/comments. This activity engages your followers and creates a positive experience with a brand plus puts them in the right Halloween mood.
Here are some prompts to use:
Have you ever had a paranormal experience?
Do you believe in ghosts?
What's your favorite ghost story?
What's your favorite Halloween movie and why?
What's the spookiest thing that happened to you?
For more serious companies, that can't just tweet out a ghost story all of a sudden, you can simply ask what they are afraid of when it comes to your niche. For example, if you represent a car dealership, ask what they are afraid of when buying a car. However, be careful with such questions, since they can bring up quite emotionally charged memories.
Meet your personal social listening assistant.
Try fully automated, 24/7 brand monitoring with Awario for free.
By signing up I agree to the Terms of Use and Privacy Policy
2. Run a costume contest
There are two strong themes associated with Halloween nowadays - fear and parties. Indeed, for many people, it's the most fun holiday because they get to dress up as their favorite characters and hang out with friends. Why not try to join this fun activity with a contest for your followers?
After all, people dress up in brand-themed costumes all the time. You can encourage them to do it and get some social media reach.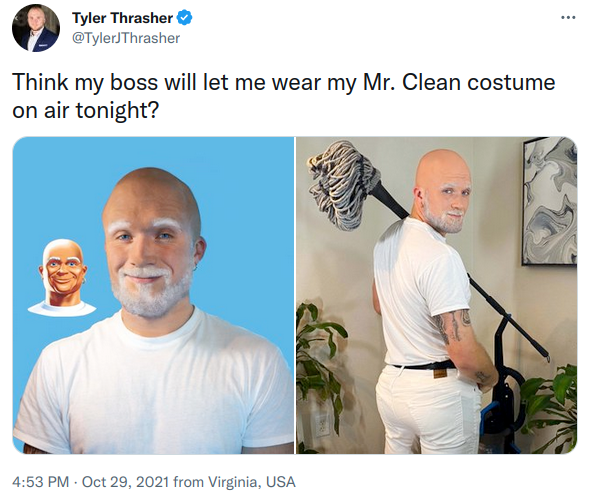 Social media contests are amazing for brand awareness - by participating in them, your followers mention your brand on their own social media profiles bringing the attention of their followers to your brand. And a costume contest is a great idea since people get to show off their outfits and can win a prize at the same time!
Besides, you get some user-generated content that you can use in the many Halloween campaigns to come.
What can you do right now?
With a little more than a week till Halloween, it's the perfect time to announce your contest.
First, decide on the prize: it can be a free product, a sizeable discount, or a coupon for a free service.
Then figure out the submission process. People can leave their pictures on a specific post or use a hashtag to post their costumes on social media and enter the contest at the same time. The latter is more beneficial for your brand since you can reach a larger audience this way. Besides, you can use Awario to monitor the hashtag and make sure you found all the submissions!
Then settle on the rules. There are multiple ways to go about that contest. You can:
run a regular costume contest. Ask your followers to submit pictures of their Halloween costumes and choose the best after the 31st.
run a contest for costumes related to your brand. If your brand is famous enough or/and has a mascot, you can suggest people dress up as this mascot. Be ready to get much fewer entries though.
run a costume contest where people have to use your product creatively. This idea won't work for everyone, but if you see how your product could be featured in a costume, suggest your followers try creating a costume with it. It can be makeup or something less obvious like household products.
Once Halloween passed choose one or several winners, announce them on social media, and contact them to give the prize. This activity also helps to prolong the holiday mood for a couple of days, and who doesn't love extended holidays?
In case your company's tone doesn't really fit the idea of a costume contest, a more relaxed version of this is to have a Halloween office day and post pictures of your colleagues. If there are some witty outfits or iconic characters, your post has ф high chance to go viral.
3. Offer a special Halloween discount
Now this one requires probably the least effort on your part (except for the negotiations with your boss and sales).
Holiday-themed discounts are quite popular and can be done in multiple ways. You can make up a special Halloween-themed discount code that your customers can add to their order, or give discounts on specific products that can come in handy during Halloween (anything that can tie in with parties, costumes, trick-or-treating, film watching, and so on).
For example, this shoe brand offered a discount on their boots that have a particular edgy or spooky style to them and can surely add to your Halloween look.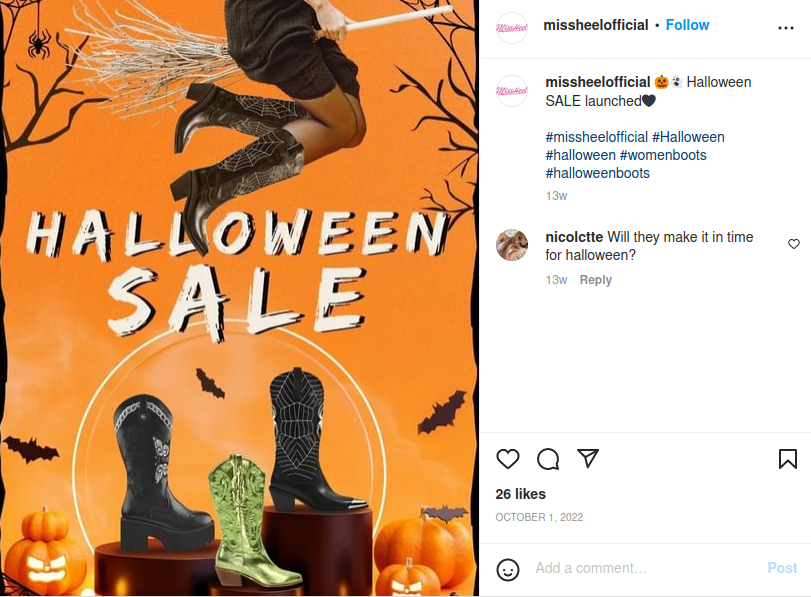 Of course, running a sale is easy, the real challenge here is to convey that there's a special discount available. Here's how to do it.
Meet your personal social listening assistant.
Try fully automated, 24/7 brand monitoring with Awario for free.
By signing up I agree to the Terms of Use and Privacy Policy
What can you do right now?
So once you've decided on the discount code or the discount, design visuals for your channels that help promote it: social media posts, newsletter header, and website banner.
Then write a Halloween-themed copy for social media posts and newsletter. You can even add suggestions on how your products and offers can fit in with your customers' Halloween plans.
And finally, post the social media posts, send out the newsletter and put that banner on your site a week before Halloween.
Don't forget to track the results - how many people engaged with your promotion and how many customers used the discount or the code.
4. Change your look
Now if the previous idea seemed like too much effort, I've got something even less demanding (at least if you're not the company's designer).
To quickly tap into the holiday spirit and let your audience know that you're as much looking forward to Halloween as they are, you can temporarily update your brand visuals. By visuals I mean your social media profiles pictures, banners, and maybe even your website. There are also legitimate customer behavior studies that show customers are willing to buy x2 of their needs if they feel happy and connected with your site's look and feel.

It has been a trend recently for brands to change up their images for special events or seasons, for example, adding rainbow colors to the company's logo during Pride month. You can take the same attitude to the holiday season and change your profile pictures to include pumpkins, witch hats, spider web, and so on.
What can you do right now?
As this is quite a simple idea, there are not that many steps on your part, but here's what I have in mind:
Run a quick revision of what images you have on social media that can be Halloween-ified.
Think about what elements you can add that will be consistent with your brand image and won't change your logo too much.
Send the brief to the designer.
Post the new visuals.
As I said, simple. However, if you and the designer come up with a witty idea, it can draw a lot of attention to your brand and help increase your brand awareness. Everyone will remember the company that placed the witch hat so cleverly on top of their product.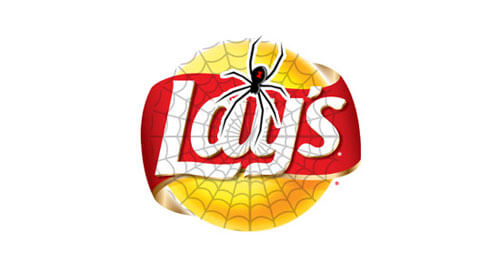 5. Find the connections in pop culture
Halloween is a big part of pop culture just like any holiday is. There are tons of Halloween movies, scary or otherwise, shows, memes, and so on.
Many brands leverage the success of pop culture events by implementing recognizable memes, images, and quotes into their marketing strategies. The advantage of holidays is that you can predict quite early which pop culture events will be trendy during this time and incorporate them in your marketing.
Of course, companies like Netflix regularly reference pop culture - it's their bread and butter.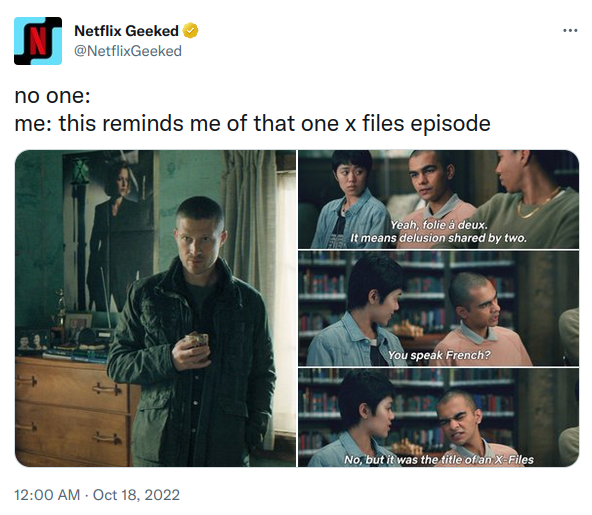 But even if you have fewer connections to iconic TV shows than Netflix, there's a way to bring up a pop culture reference and get engagement and perhaps even go viral.
What can you do right now?
You'll need to be creative. Think about how your product could connect to films, TV shows, or memes?
For example, if you run social media for an insurance company, you can write a funny Twitter thread recommending different insurances for iconing movie heroes (or villains).
Or take inspiration from the famous Instagram account "david bowie and salad bowls" and find which of your products reminds you of which horror films.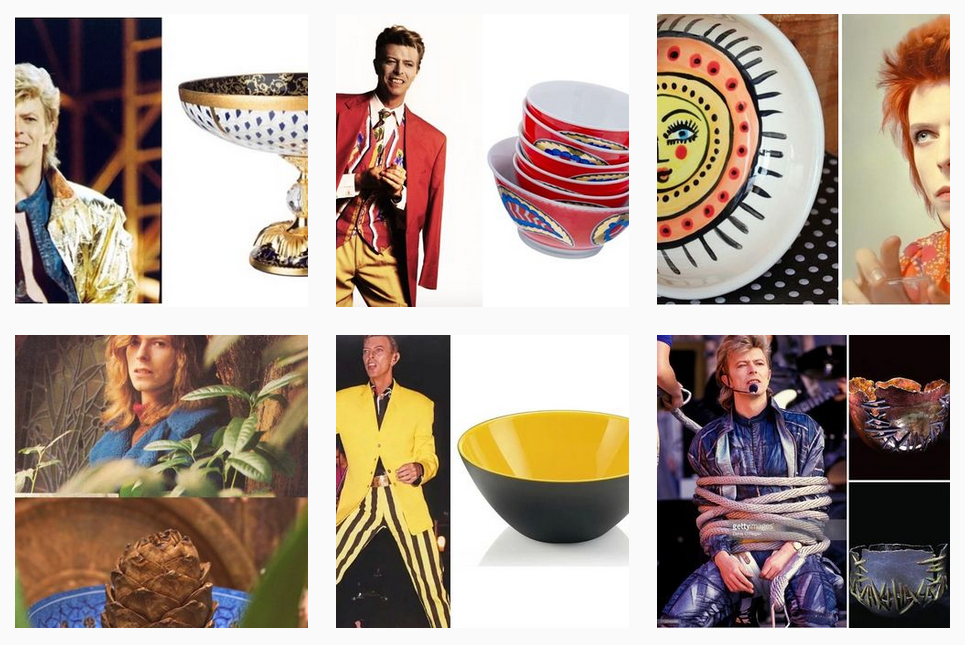 Your creativity is truly the limit here, but the more absurd your post is, the higher your chances to go viral and reach many people.
6. Create Halloween-themed bundles
As for any other holiday purchase, customers often prefer bulk options.
So, to make the purchase easier for your customers and increase the order value, selling products in groups is a great practice.
Even in the absence of a holiday, bundles are still one of the most profitable selling tactics. McKinsey's study suggests that 35% of all Amazon orders come from "customers also buy" recommendations.
Hence, you should quickly put on bundles for your customers this Halloween season.
For example, Steam put out a Halloween bundle full of horror video games with a special price just in time to get spooked.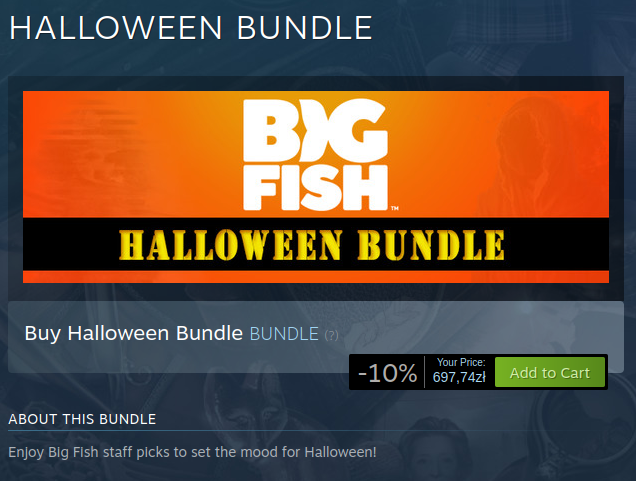 Simultaneously, you can make these more appealing with exclusive discounts or rewards to encourage customers further to finalize their orders.
What can you do right now?
Your real task here is to make up a bundle, decide if you want to sell the same things separately, and promote it. Here's what you can do:
Describe the benefits of the bundle and the saving deal

Set the bundle pricing

Try to brand your bundle under user-generated content (as in customer also buy, others also buy, top customers recommendations)
---
All in all, even if you don't prepare anything grandiose for a holiday marketing campaign, creativity will get you anywhere. Know your audience and which side of Halloween is more relevant for them and give them what they like!
Enjoying the post? There's more.
Sign up for our newsletter to get our best content by email.