Five mistakes of competitive analysis every marketer should avoid

Summary
Competitive analysis can truly be regarded as one of the most complicated marketing tasks. It requires time, experience, knowledge, analytical skills, and strategic thinking. To help you out with it, our guest author, ran the analysis of the most popular mistakes made by marketers. Take the article as a cheat sheet to succeed in this endeavor.
Competitive analysis is part of any smart marketing strategy but how often does that strategy fail to make the most of that research?
Too often a standard competitive report makes one grave mistake: It focuses on your competitors' SEO and social media tactics without prompting any kind of action.
Would you like your competitive research to improve your product, drive sales and foster your cross-team collaboration?
Avoid these mistakes of competitive analysis.
1. Not researching your competitors prior to the launch
Competitive research and monitoring is an important ongoing task for any business but it is also one of the most crucial tasks resulting in a smooth project launch.
Competitive research should be included in every step of your pre-launch strategy:
Project idea verification: Will there be demand for my product? Is there a market gap my product could fill?
Product development: Which mistakes should I avoid when creating my product. How will I position it? What is my unique value proposition going to be?
Naming your product: How to find a brand name that will trigger niche associations. How to avoid any possible brand confusion?
Pre-launch strategy: How to stand out of the crowd of competitors prior to the actual launch?
Launching: Which strategies are my competitors using to create social media buzz? What has worked for them?
Project idea verification
Do you have an idea of a new project? Check out your future competitors right away.
Your initial competitive research should include:
Keyword research: What are your competitors ranking for? This will help you estimate both the demand (search volume) and competitiveness (PPC costs and keyword difficulty of your target search queries).
Google Trends report: Was the interest in your competitors rising or declining over the years?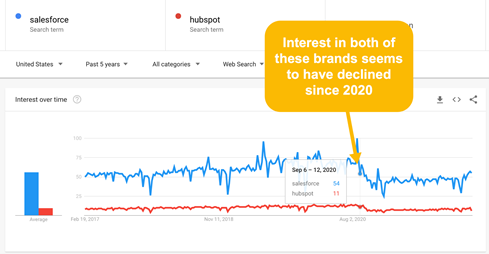 This is also the time that you should set up your competitors' brand monitoring in Awario as this will allow you to start accumulating data for future insight: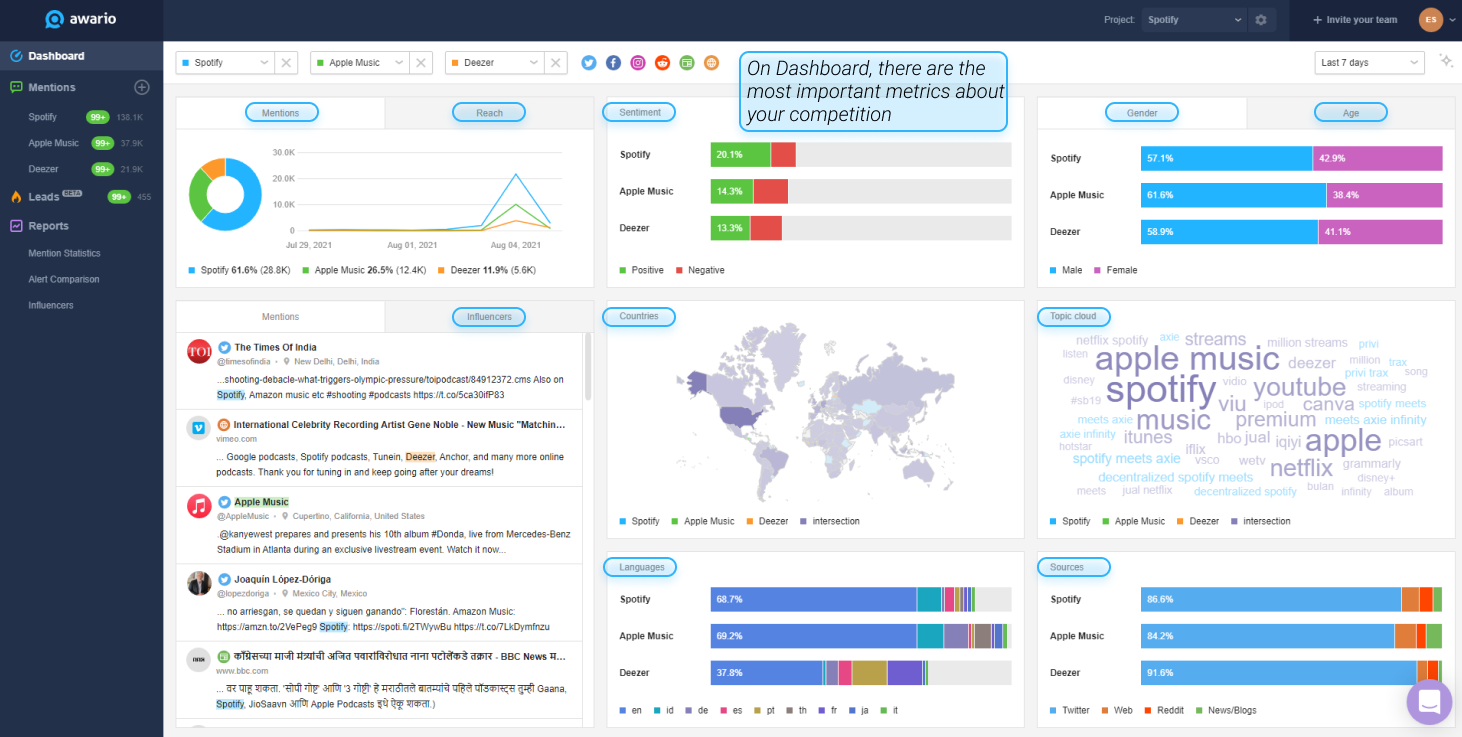 Product development
Competitive question research: When it comes to your competitors' brand names, what are people asking, and are they finding good answers/solutions? This might be your opportunity!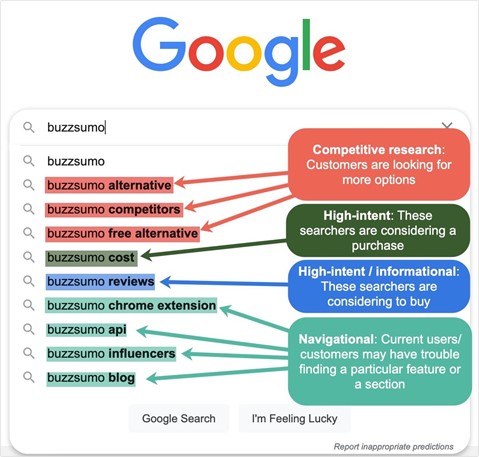 Naming your product
What's your competitors' naming strategy? Are they using keywords or are they branding new words? Is there an interesting trend there?
Naming your future project is the fundamental part of its success. You want to stay away from already existing trends (e.g. don't create another …Moz or …Hub or …Force or you risk remaining in the shade of your more established competitors forever).
Namify is a cool app that will help you come up with a completely new name while keeping strong niche associations.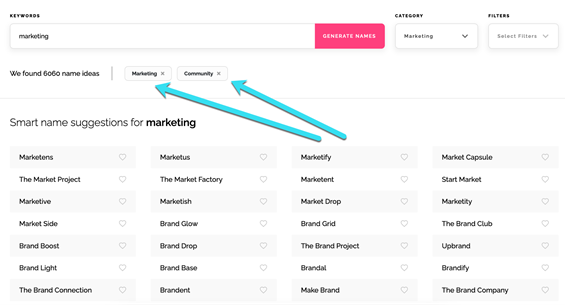 Pre-launch strategy
Going back to the competitor-driven keyword and question research, are there any problems you can use in the pre-launch marketing? When using your Awario's social listening dashboard, are you seeing your competitors' customers keep asking the same questions?

Here's your pre-launch strategy. For example, if your competitors' customers keep complaining about the poor customer service, your pre-launch slogan would be something like "Finally a solution that hears and prioritizes the customer."

Or if those customers don't seem to like the sales process, your ad copy would proudly state that you "never oversell."
Launching
By now, you already know your most active and creative competitors, so keep a closer eye on those. How are they promoting new products or pushing seasonal offers. Are they engaging influencers? How are they publicizing their social proof?

Again, your Awario dashboard will be a great help here. Another useful idea is to set up social media bio monitoring to be alerted when your competitors are changing anything. Usually, this happens when they start actively promoting something new.
Visualping will help you set up social media bio monitoring: Simply select an area you want to monitor and provide your email address to set the alerts to: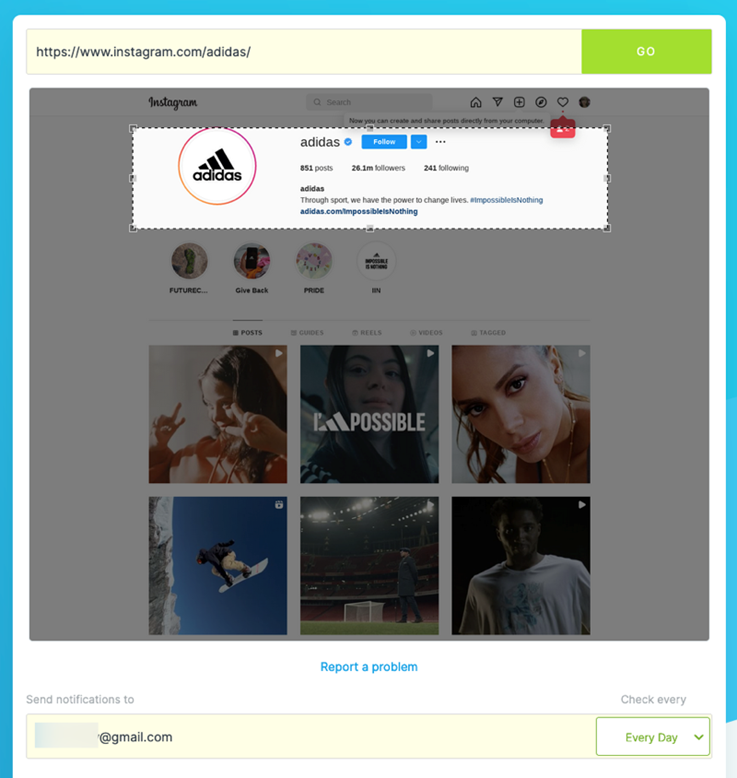 Depending on how fast you plan to act upon those alerts, you can change the frequency, from hourly to daily and weekly.
This is a great way to stay on top of your competitors' social media campaigns and learn what works for your competitors and what seems to be a waste of time.
2. Not making your competitive report actionable
Too many competitive reports - while being in-depth and detailed - give absolutely no direction as to what should be implemented and what should be avoided.

Copying your competitors' tactics is never a good idea because you will lose your voice and may even be called out for doing that.

But learning from your competitors' success and failures is a smart idea simply because those brands had been in the industry longer than you did.

Make sure your competitive report always includes clear action items, for example:

Add a new landing page comparing our product to XX competitor and explaining our unique value proposition
Reach out to this list of influencers to try and win them on our side
Start developing our brand on Quora (seek for volunteers)
Update our special offers page to offer exclusive discounts to our Instagram followers, etc.
These can be broad (strategic) tactics that will ultimately be broken out into many steps or specific tasks that take minutes to implement. But every time you create a competitive report, make sure it inspires some action. Otherwise, it is a waste of time.
3. Not sharing it with your whole company
A competitive analysis is so much more than a marketing tactic (although it should definitely drive your social media content strategy).

It can point your product development team to features that are missing but in high demand.

It can teach your customer support team to communicate your sales points well and avoid reputation management crises.

It can help your website developers to create a smoother user experience by keeping in mind your competitors' struggles.

This list can go on and on.

Here's an example of how competition-driven keyword research can include other teams and departments:
Example
Content to create

Specific SEO considerations

Other teams to get involved

ROPO keywords

("research online, buy online / offline")

XX alternatives

Blog content + video tutorials (to earn rankings in

video carousels

!)

Optimize for as many related branded terms as possible

+Include your product management team for them to collect answers (feedback) and implement required product updates/improvements)

High-intent keywords

XX cost

Product Q&A

Implement Product Schema

+Include your CRO expert and A/B testing expert for optimum on-page conversion optimization

Navigational keywords

XX login

Product-specific knowledge base + video tutorials

Implement FAQ Schema or use a Q&A-optimized solution (

like this one

)

+Include your design+usability teams for them to solve navigational issues

Competitive research keywords

XX vs XY

Create specific landing pages + videos to explain your product benefits

Optimize for as many related branded terms as possible

+Include your product management team for them to collect answers (feedback) and implement required product updates/improvements).

++Include your sales team for them to know how to best explain your product benefits to clients. This is how you tie

SEO and sales

Reputational keywords

XX reviews

Create specific landing pages + videos

Include your customer support + social media teams to address these questions properly when they have to
Keeping your team included in your competitive monitoring is key to establishing a culture of unified communications that foster knowledge sharing and collaboration.
Start monitoring your competitor brands today.
You should've been doing it yesterday – but the next best time is now with Awario.
By signing up I agree to the Terms of Use and Privacy Policy
4. Not learning from your competitor's mistakes
As I said before, your competitive research should inspire action. But it also should point out tactics that you should avoid, for example:
Poor and risky link building tactics to stay away from
Topics to avoid discussing on social media (like politics and history)
Ways they address a reputation management crisis
Keep a list of everything that went wrong in your competitors' marketing strategy and share it with your whole team.
5. Not using competitive research to enhance your sales funnel
Finally, using your competitive research to enhance your sales funnel is what will finally impact your bottom line.

There are several ways you can do that:
Set up dedicated landing pages
Use your competitive brand-driven keywords to create landing pages that will rank for those terms and "steal" your competitors' almost-customers by providing your solution as a better alternative (use your social media and organic search research to clearly define those sales points).
Participate in threads discussing your competitors
Have you found a public Twitter thread discussing your competitors' weak points? Chime in with a soft sales pitch.

Have you come across a Quora discussion on the pros and cons of your competitor's product? Join the discussion by sharing your opinion.

Avoid overselling yourself but keep your presence where possible.
Use competitive branded search queries to predict yours
Are your competitors' customers searching for their reviews? Chances are they will be searching for yours when they know you exist.

Do they seem to be confused about their pricing? They will likely be interested in yours too.

Set up all those landing pages (and point internal links to them) prior to them being searched for. This will prevent you from losing any of your customers by failing to answer their questions.
Shorten your sales funnel
Your competitors' customers will inform you of what is wrong with buying experience on those sites.

Use that information to come up with ideas on how to make your site easier to navigate and buy from. In other words, use your competitors' research to shorten your sales funnel because the shorter the funnel, the easier it is to buy.
Search queries and social media queries that include the following modifiers signal of an extremely complicated buying journey:
XX login
XX pricing
XX dashboard
XX account
All of these may help you create a buying experience that requires no login and offers transparency in terms of the final costs involved.

If your sales funnel cannot really be shortened (e.g. if you are selling a professional product that requires setting up an account and has multi-tier pricing), consider setting up alternative engagement options, like a one-click webinar, demo, or product demonstration call set-up. Automated solutions like an appointment scheduling app or live chat can help convert those users who are not able to go through a sales funnel just yet.
Conclusion
Competitive analysis and monitoring are fundamental to any business success because it helps you discover new tactics and avoid other brands' mistakes. However, a competitive report is so much more than stealing their backlinks or claiming their organic rankings.
Solid competitive research makes your product better, inspires your team to come up with creating marketing tactics, and keeps you always motivated. Good luck!


Enjoying the post? There's more.
Sign up for our newsletter to get our best content by email.