Top 7 digital marketing articles of 2021

Article summary
In this article, we highlight our most-read digital marketing blog posts in 2021.
One thing I love about digital marketing is how the field is constantly growing and evolving. That's why it's so exciting to create content in this field: the new case studies are constantly coming up, exciting social media marketing practices emerge, and platforms are introduced.
In 2021, we published 88 articles on the Awario blog dedicated to various aspects of digital marketing. We hope you enjoyed them, laughed at our attempts at jokes, learned new useful techniques, and implemented social listening into your marketing routine with Awario.
However, in case you missed some of our updates, here are the top 7 best articles of 2021 to help you master the art of marketing. These are the blog posts gathered the most readers and shares in 2021:
Top 7 digital marketing articles of 2021
1. The marketing genius of Oatly: a case study to learn how to break marketing rules the right way
You actually read this tweet? Total success! pic.twitter.com/DPZlyB96qU

— Oatly (@oatly) May 31, 2018
To become the best marketer you need to learn from the best! Oatly is a non-dairy milk brand that makes amazing marketing moves, whether it be launching a controversial campaign, embracing their haters, or putting their CEO on the packaging.
The brand constantly breaks the rules. But it does in it such a way that brings them brand awareness, following, and new customers. Check out the five principles of Oatly's marketing in our article!
Sign up for a free Awario trial
See Awario in action with a free 7-day trial. No credit card required.
By signing up I agree to the Terms of Use and Privacy Policy

Nowadays, Spotify is one of the biggest streaming platforms boasting more than 172 million paying users worldwide. Their triumph can be easily attributed to the brilliant marketing campaigns they run.
We wanted to examine their strategies to find their recipe for success so you can use it as well. In this article, we explain how Spotify cleverly uses data available to them to generate buzz around their brand name and amass a stellar reputation.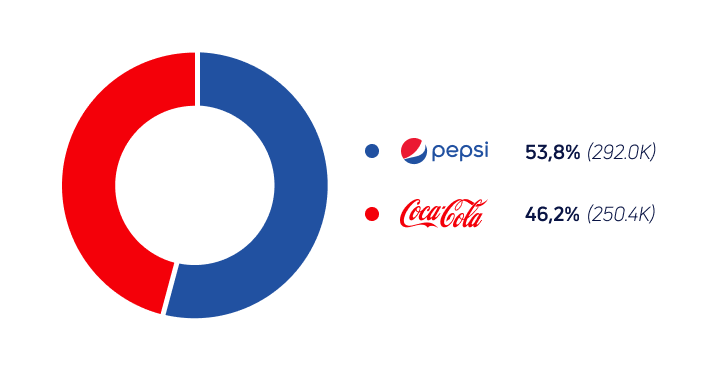 Social listening provides us with many amazing capabilities, including running a thorough brand analysis and comparing brands side by side. In this brand battle, we analyzed Coca-Cola and Pepsi to finally discover who has the hearts of the USA and the international audience.
We examined the brands' popularity, reputation, markets, and more. In addition to that, we broke down the strategies that lead them to this success. It's an amazing example of social listening analysis done right, so if you want to analyze your brand – grab Awario's free trial and check out the article!
4. Social issues and marketing: how to use controversial marketing campaigns to your advantage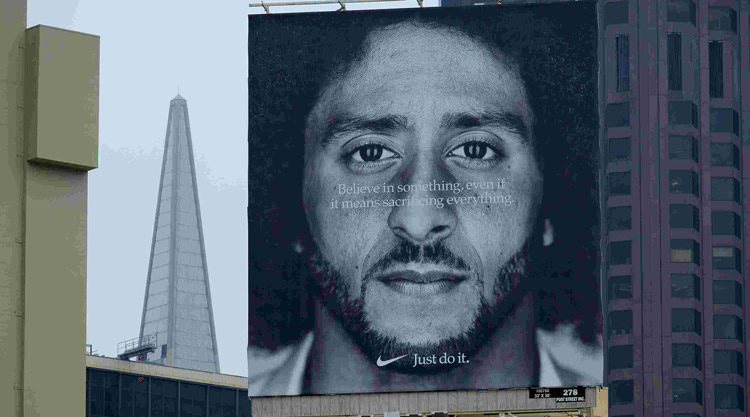 No marketer wants people hating on their ad campaign… or maybe we do?
In this article, we analyze the use of social issues in marketing campaigns. Why do brands choose to take a firm political stand knowing it will cause public uproar on social media?
We discover how controversial marketing campaigns affect your brand awareness and how reputation management can help maneuver between PR crisis and public indifference to your brand. Speaking of reputation management…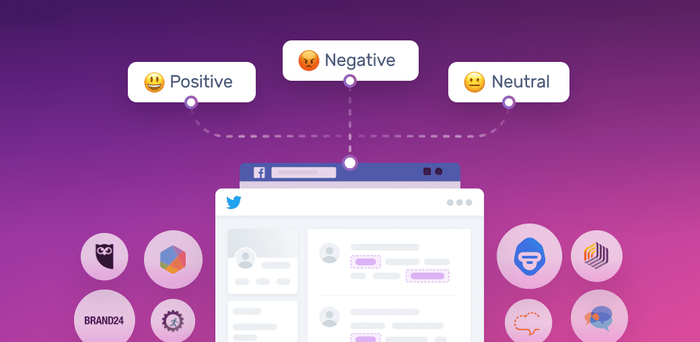 If you're not using any sentiment analysis tools, you're really missing out: they help you quickly prioritize customer support queries, examine huge sets of audience data and of course keep an eye on your reputation.
In this list, you'll find software for any wallet and any purpose. Whether you're looking to add sentiment analysis to your own app, or a comprehensive solution to face various business challenges, our round-up has something for you.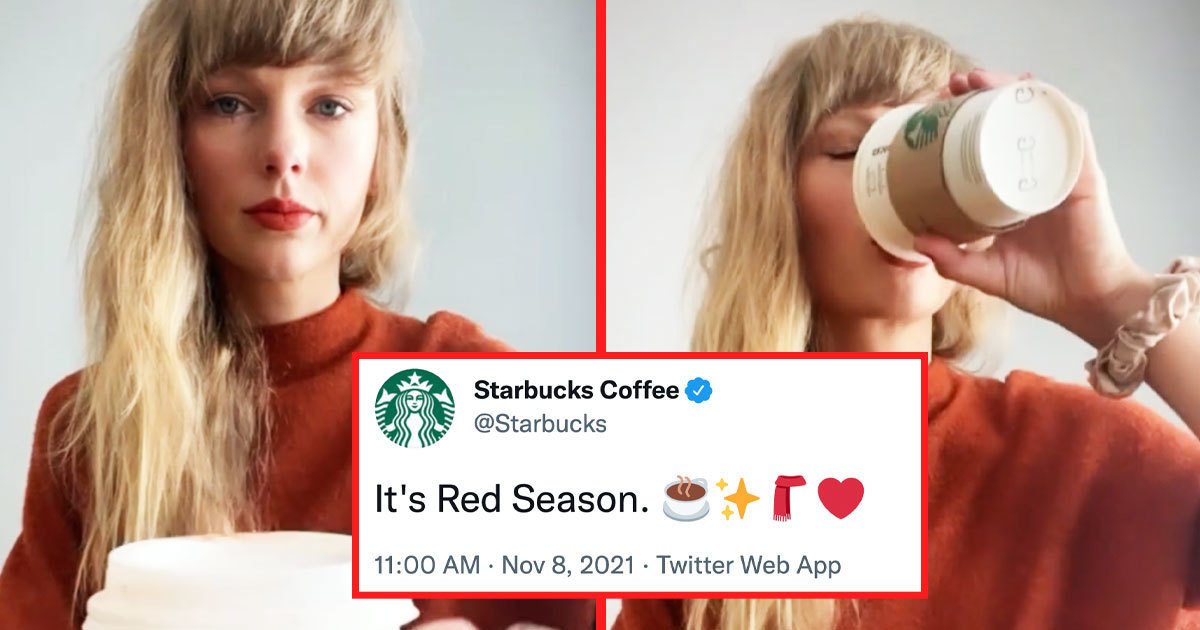 Another brand that completely took over its niche thanks to the clever marketing campaigns – Starbucks.
Sign up for a free Awario trial
See Awario in action with a free 7-day trial. No credit card required.
By signing up I agree to the Terms of Use and Privacy Policy
In this article, we cover the brand's most prosperous campaigns to show you how to creatively approach influencer marketing, social media, and community building. We also reminisce about much less noticeable campaigns to see what errors you should avoid when planning your digital marketing strategy.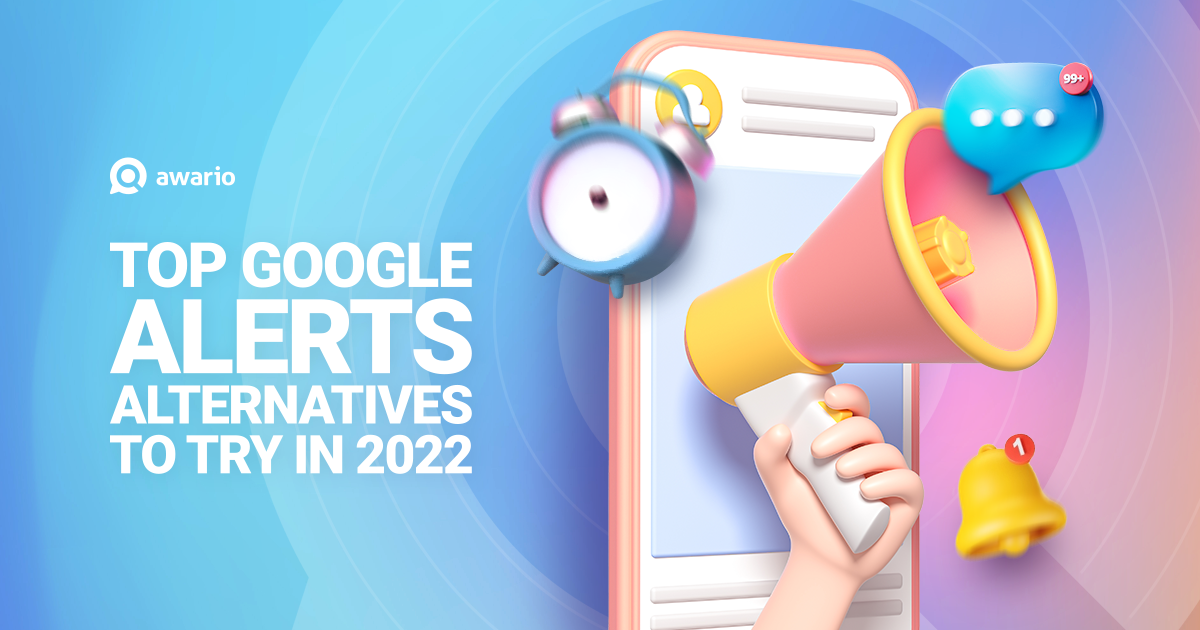 What's the best time to update your software if not the beginning of the year?
To close off our list, there is one more round-up of tools to browse! Online monitoring tools help you accomplish many things including:
brand monitoring,

lead generation,

competitor analysis,

audience analysis,

link building,

online customer care,
and more. In this article, we gathered the best tools for online monitoring that could replace Google Alerts in your marketing stack.
Here's to 2022
We strive to give you more valuable information in 2022 so to make sure you get all the updates, subscribe to our blog!
Enjoying the post? There's more.
Sign up for our newsletter to get our best content by email.