New in Awario: Gender analytics

As an Awario user, you can already get a bunch of analytics on your customers and industry. This includes breakdowns by country, language, and platform; social listening word clouds to understand the context of conversations around your keywords; and stats on reach to help you identify influencers.
Starting today, you can also get analytics on your audience's gender and account type (individuals vs. companies) in your dashboard and reports.
Haven't tried Awario yet?
Start a free trial to see Awario in action. No credit card required.
By signing up I agree to the Terms of Use and Privacy Policy
Where can you find the new metrics?
Go to your Awario dashboard and you'll immediately spot a new chart in the top right corner.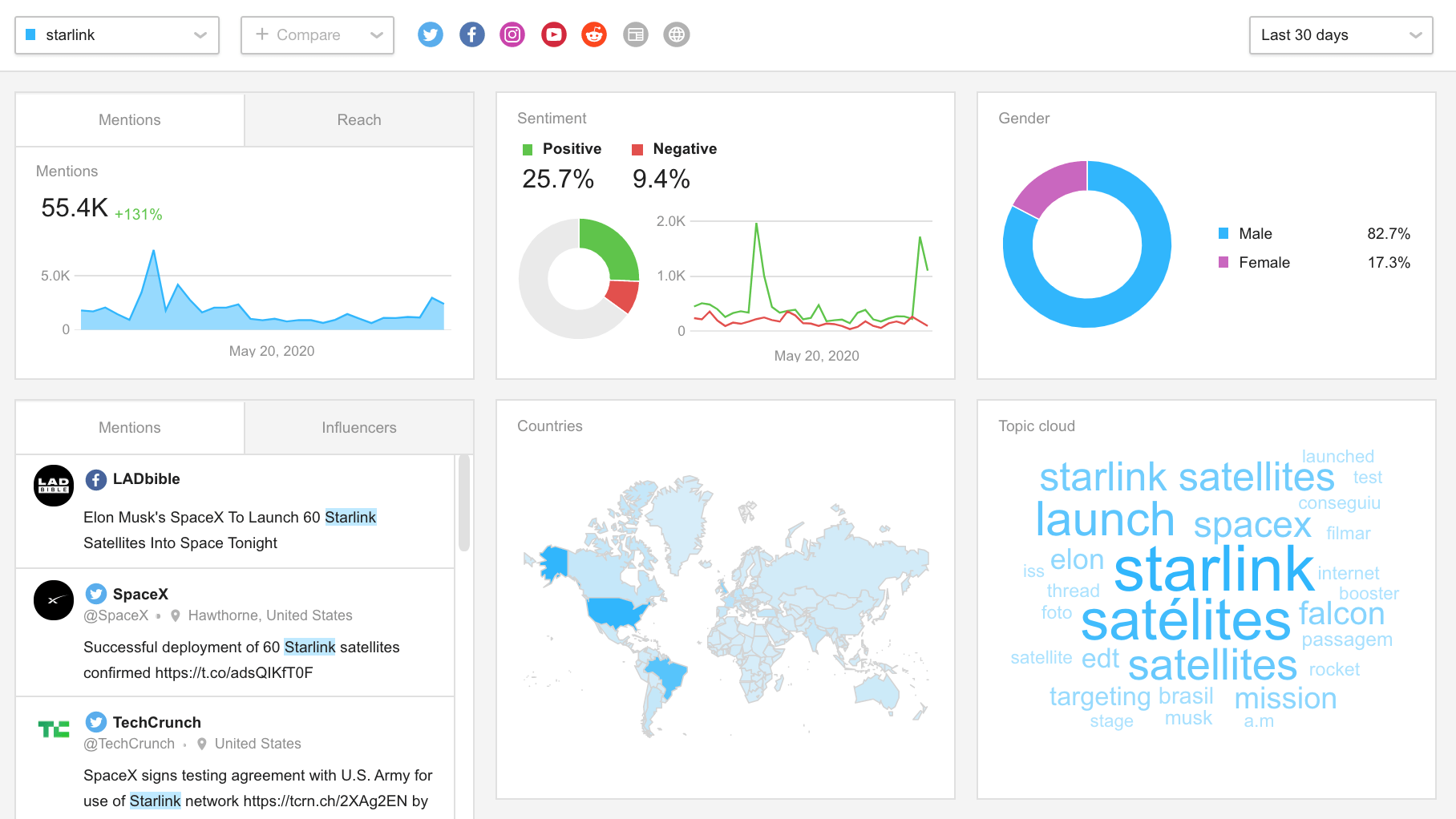 You'll also find the Gender widget along with stats on Account types in your social listening reports, including Mention Statistics (for stats on one alert) and Alert Comparison (to compare the metrics for up to 3 alerts at a time).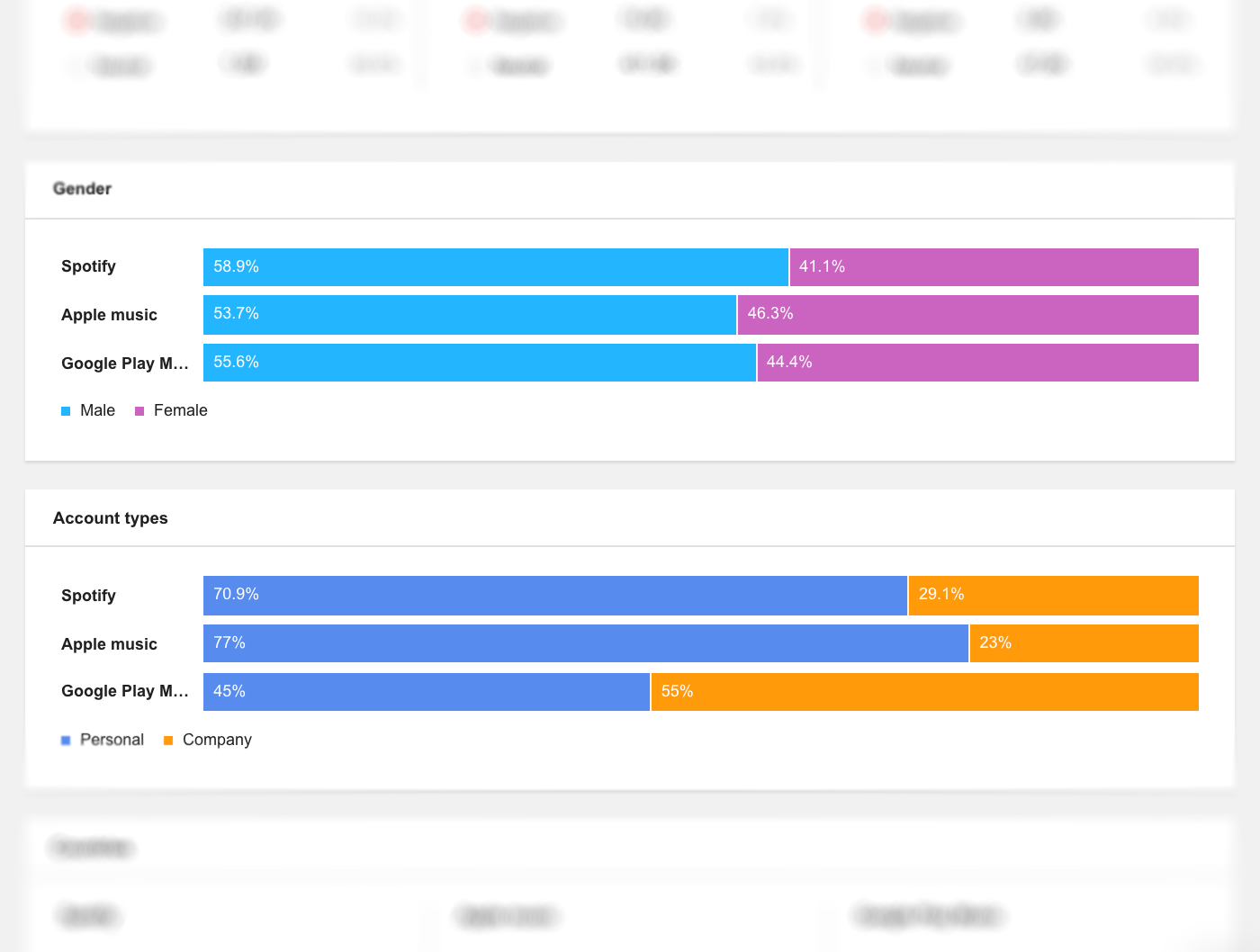 How can you use this data?
There's plenty of ways you can benefit from audience analysis (and we've got a whole how-to guide on it coming up). Meanwhile, here're some of the ways you can use gender analytics:
Build customer personas. Awario's gender analytics will help you better understand who your customers are. Using this data along with other stats (think countries, languages, and platforms) will help you build customer personas for your Sales and Marketing teams.

Improve your ad ROI with better targeting. By uncovering whether your audience is mostly male or female, you'll be able to improve your ad targeting and better tailor your advertising copy to your customers.

Identify demographics you're missing out on (and conquer new markets). By monitoring your competitors in Awario, you'll be able to see how their audience's gender breakdown (along with other metrics) compares to yours. Look for gaps to identify demographics that are more prominent within your competitors' mentions than they are within yours - those are likely to be good audiences for you to target.

Power up your research. Whether you are doing market research for a commercial product or analyzing conversations around a topic for an article, gender analytics will come in handy. Just create an alert for your keywords in Awario, and the tool will start collecting conversations that mention them for you. You'll get real-time analytics on gender (along with dozens of other social listening metrics!) so you can see whether male or female social media users are dominating the conversation.
What's next?
At Awario, we'll be focusing even more on giving you actionable analytics on your mentions. Here are some of the things we're cooking up for the coming months:
A quick way to understand what caused a spike in your mentions (total, positive, or negative) or reach without leaving the dashboard, aka Insights.
A brand new sentiment analysis algorithm that will support every language.

Redesigned reports that will let you compare up to 15 brands at a time.

A city and state filter for location-based monitoring and in-depth geo analytics.

Age demographics for comprehensive audience analysis.
That's all for our latest update. Have you already started using the new metrics? Which of the upcoming updates are you most excited about? Let me know in the comments!
---
P.S.: Would like to learn more about upcoming updates? Get sneak peeks of new features and have a say in what we're building next in our Facebook group!?