How to do news and media monitoring: the complete guide

Article summary
In this article, we explain how to monitor the news and media outlets with Awario. We go through reputation management, PR activities, and audience analysis and give tips to boost your PR strategy.
15 minute read time
LISTEN TO THIS ARTICLE:
The news is typically not the most pleasant topic to discuss: nowadays reading the news can be really mentally taxing. Luckily, when we talk about news and media monitoring, we don't mean that you have to keep up with political and social issues (unless you work for a government or an NGO).
News monitoring means listening to everything said about your brand, CEO, key personnel, or product in the media. This used to be a job done with scissors: PR professionals would gather newspapers and clip out articles mentioning their company.
Luckily, you don't need to turn to arts and crafts anymore. Modern social listening tools discover every mention of your brand for you and run a thorough analysis of the gathered data. Awario does exactly that!
However, before we dive into the tricks and hacks of media monitoring, let's discuss why we need to monitor the news. What value can media monitoring bring to your company?
Why media monitoring is important?
Even in the age of social media, the news and media outlets are still the most influential sources of information with the biggest audience. By monitoring the news you can:
Follow industry events
Spot an emerging PR crisis
Identify journalists for outreach
Understand brand perception
Analyze your audience
Improve your SEO
and more.
With Awario, you'll be aware of any news coverage straight away. Whenever a large or small media source talks about you, you'll be able to instantly see what they say and react accordingly. Let's go through the most common reason to use media monitoring in more detail.
Sign up for a free Awario trial
See Awario in action with a free 7-day trial. No credit card required.
By signing up I agree to the Terms of Use and Privacy Policy
Track your PR efforts
As I mentioned above, PR is the major reason to monitor your brand in the media. PR professionals create press releases, look for sources to feature their product, and do so much else. With news monitoring, they can see the results of their work straight away, meaning they'll see how many times the brand, the event, or the article is being mentioned.
And, they'll also know the long-term effect: with Awario's analytics, they'll be able to see how the news coverage of the brand changes over time.
The sentiment analysis helps you quickly check if a website mentions your brand favorably or negatively and how much reach they exactly have. All in all, you get a clear data-based evaluation of all your PR efforts.
Measure your brand awareness
Not all media are created equal, surely there is a big difference between The New York Times and The Daily Greensberry. Your brand awareness level is directly tied to the size of media that mention you — and with Awario you can see how many people you've reached with a paid article, organic story, or an interview with your CEO.
Prevent and handle reputation crises
PR scandal is every company's worst nightmare. Think of social media monitoring as a kind of preparation and insurance at the same time.
First of all, consistent media monitoring can help you analyze potential issues:
identify high-risk topics and figures associated with your brand;
keep an eye on your partners and suppliers;
track how your competitors and industry are discussed in the media.
In case things go awry and you end up in the middle of a PR crisis, media monitoring can help you evaluate the scale of it and find the strategy to mitigate it. You can see what response is expected from you, what kind of actions can mitigate the crisis, and find channels to communicate your message.
There are plenty of opportunities missed if you don't monitor news and blogs.
You don't know which journalists and bloggers favor your brand, so you have no clue who to reach out to when you're in need of a publication.

You don't know where your competitors get mentioned, while these are also obviously relevant sources for your brand!

Besides, monitoring news sites and blogs has plenty of SEO benefits: you can easily find unlinked blog mentions of your brand and turn them into links.
What's great about social listening tools like Awario is that they don't just give you this information — they organize it in such a way that you instantly see business opportunities and brand weaknesses.
Let's go step-by-step through the process of monitoring media with Awario and see how it can benefit your business.
How to monitor the news with Awario
If you haven't already, sign up for a free Awario trial and follow along with our instructions!
Sign up for a free Awario trial
See Awario in action with a free 7-day trial. No credit card required.
By signing up I agree to the Terms of Use and Privacy Policy
Step 1: Set up a news monitoring alert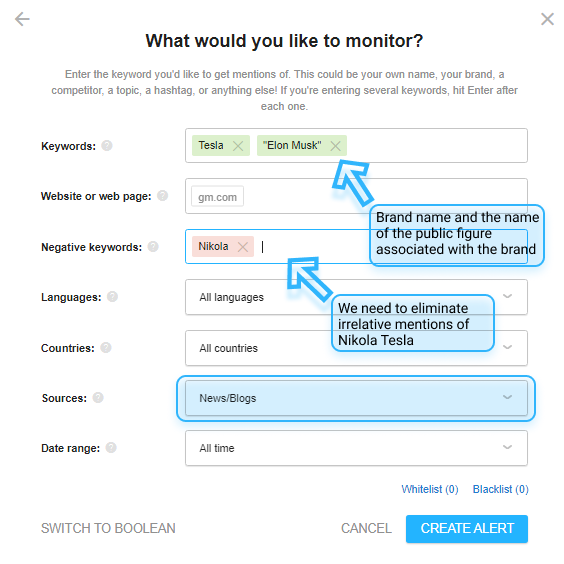 As a tool, Awario is very intuitive and easy to use. To start news monitoring, you need to create a monitoring topic or, in other words, an alert.
Add your brand name as the main keyword. You can also add the names of your key personnel such as the CEO or Communications Manager and the name of your products. You can add negative keywords in order to eliminate articles that mention those words — it can be useful if your brand name is a common word or your CEO shares a name with someone else.
If you want to find all the media linking back to your website, add your URL to the website field.
In the alert settings, you can choose to receive mentions only from news and blogs, as opposed to all major social networks, news blogs, forums, and the web. Basically, all you need to do is tick the sources you're interested in! Otherwise, the tool will crawl everything.
Then you can choose a time frame (how old you want the articles to be) and click Create alert. Awario will immediately start looking for every mention of your keywords in the media.
Step 2: Check your brand awareness and sentiment
Awario gives you a vast array of metrics and analytics which can be a little bit overwhelming at first. That's why I recommend starting with the two essential metrics: brand awareness and sentiment. You can check both of them in the Dashboard. In the top right corner, you can select the time period the articles from which will be analyzed.

Brand awareness is represented by two graphs at the top left corner of the Dashboard. The number of mentions and the Reach. The first one is self-explanatory — you can see how many times your brand was mentioned in the media. The second metric shows you how many people saw those mentions.

Sentiment tells you whether your brand is liked or disliked by the media. Awario shows you the breakdown of positive, negative, and neutral mentions: if you see that the percentage of negative mentions is high, it may indicate a PR crisis. You can find the sentiment graph at the top center of the Dashboard.
Step 3: Check what media outlets are talking about you
Of course, the main question PR professionals will have are the media themselves. Knowing which websites mentioned your brand is the first step to planning your PR strategy.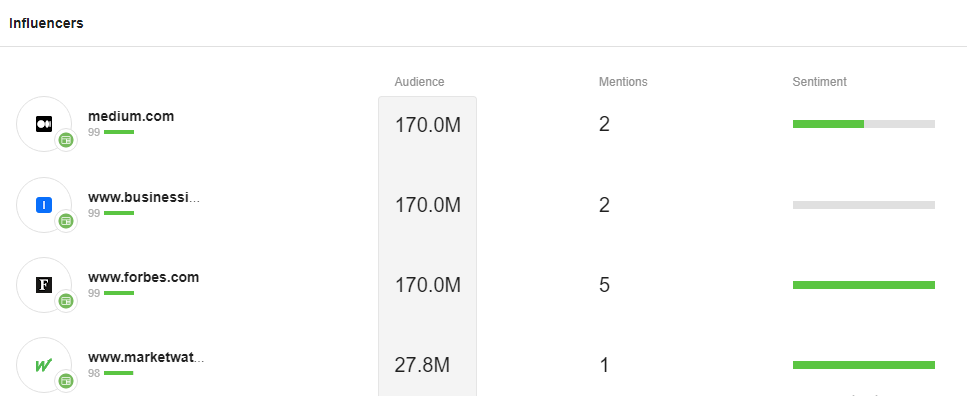 You can easily get the list of all the news outlets which mentioned you ranked by their popularity in Awario. Click on the Influencers button on the left sidebar. You'll get a list of websites that mentioned you along with their estimated audience, the number of articles that featured your brand, and the sentiment they expressed. You can export this list as a PDF and share it with your colleagues and stakeholders.
Pro tip
If you come across articles on influential websites that mention your brand but don't have a link to your website, you can always reach out to them and ask to add a link. If they agree, you'll get another source of direct traffic!
Step 4: Get insights into your audience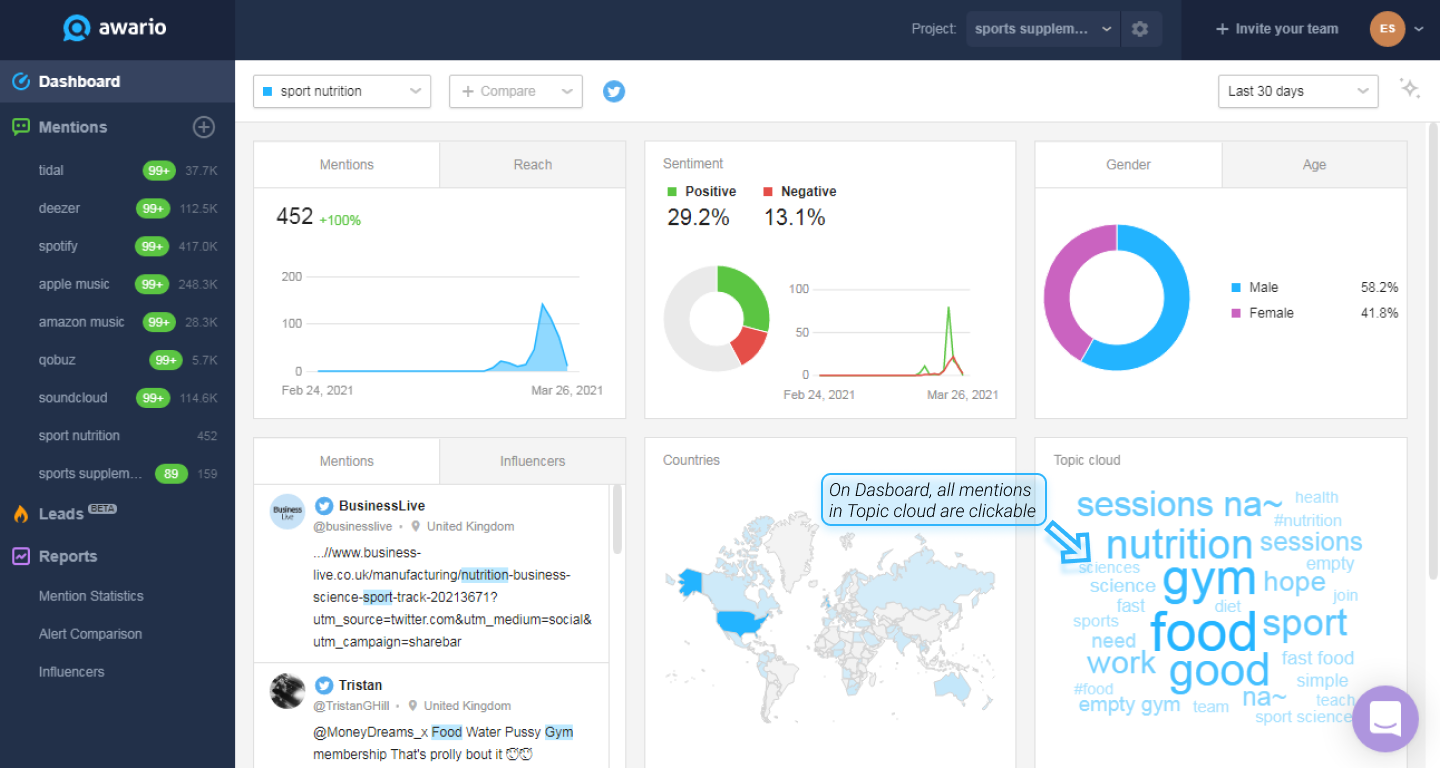 As I already mentioned, Awario offers comprehensive analytics of the data gathered from the media, including demographics and behavioral insights. Through the Dashboard and the Mention Statistics report you can learn:
Are there more male or female journalists talking about your brand?
How old are they?
What markets geographically does your brand cover?
What topics are brought up in the media when your brand is mentioned?
You can set up an additional alert with keywords related to your niche and compare your statistics with your industry statistics: that allows you to see if you're targeting the right audience. Perhaps you will discover that there's a business opportunity or a market that hasn't been covered yet.
Step 5: Find journalists to work with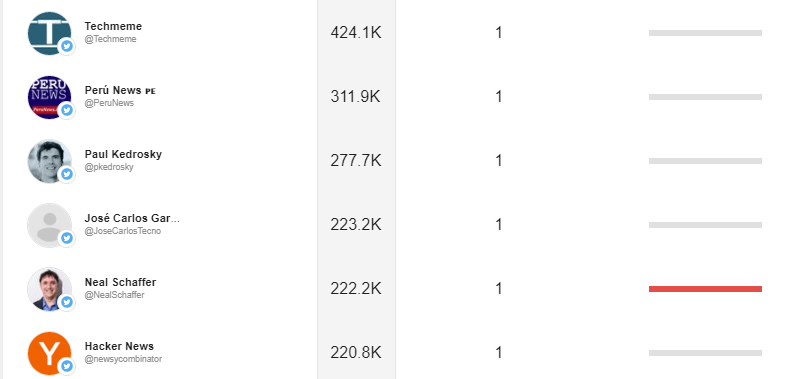 PR managers are always looking for new connections in the media. To find journalists to reach out to, you'll need to set up another monitoring alert. This time add Twitter to your sources and instead of writing your brand name as your keyword, write your competitors and industry-related phrases.
Then go to the Influencers dashboard. You will get a list of media outlets and Twitter accounts talking about your industry. You can reach out to them and offer to do an interview, an expert article, a comment, etc.
You can contact journalists from the list to establish relationships without a particular offer in mind — and get back to them when you need it.
---
This workflow will ensure that your PR efforts are not wasted and prevent you from missing a budding PR crisis. Awario is a truly multifaceted tool that can be used in many ways by your PR team, marketing team, or communications department. Sign up for our free trial and start monitoring news and media for your brand!