5 questions about social media reach each marketer should answer

Article summary
In this blog post, we cover what social media reach means, why this metric is important for your online marketing activities, and give you tools to calculate it.
Analyzing the data around social media campaigns provides you a better insight into the audience's behavior, preferences, needs, and interests. It also indicates if your marketing efforts on social platforms are paying off.
Maybe you need to try another tactic in SMM or use a new channel to keep in touch with your customers. Say, post fewer links but more videos on Facebook, or host a Twitter Space for your brand.
There are many metrics to measure the performance of your social post and identify the best practices. Reach is one of them, and it matters.
1. What is social media reach?
Before we move on to the definition, have a look at the table below to better understand what place reach occupies among other social media metrics.
Basic types of social media metrics
Awareness metrics
Reach and impressions
Engagement metrics
Likes, comments, shares, and clicks
Share of voice metrics
The number of brand mentions and sentiment
ROI metrics
Сonversions, Click Through Rate, Cost Per Acquisition, etc.
Yes, reach is one of the awareness metrics that indicate how many people know about your company.
On social media, reach is the total number of unique users who see your content in the feed.
Usually, this metric is provided by social platforms. The issue is different social networks have their view of reach. For instance, Facebook calculates Post reach and Page reach separately and divides these metrics into three categories: Viral, Organic, and Paid. Twitter does not support the Reach metric, showing you Impressions instead.
It seems you have a question!
Sign up for a free Awario trial
See Awario in action with a free 7-day trial. No credit card required.
By signing up I agree to the Terms of Use and Privacy Policy
2. Why is Reach not the equivalent to Impressions?
Breaking down awareness metrics is easy to be confused. The key difference is that reach shows the number of unique viewers who see your post on the screens of their devices. Impressions are the number of times your post was viewed, including by the same social profiles.
Generally speaking, reach is the total number of unique impressions.
For example, Richard, one of your Facebook followers, saw your new video three times. It means the video reached one person (Richard) and earned three impressions (Richard rewound it three times).
Watch this short video to get things settled down in your mind.
3. Social and non-social reach: where is the difference?
You can measure social media reach by tracking how many people consume your content on Facebook, LinkedIn, Instagram, TikTok, Twitter, YouTube, or Twitch.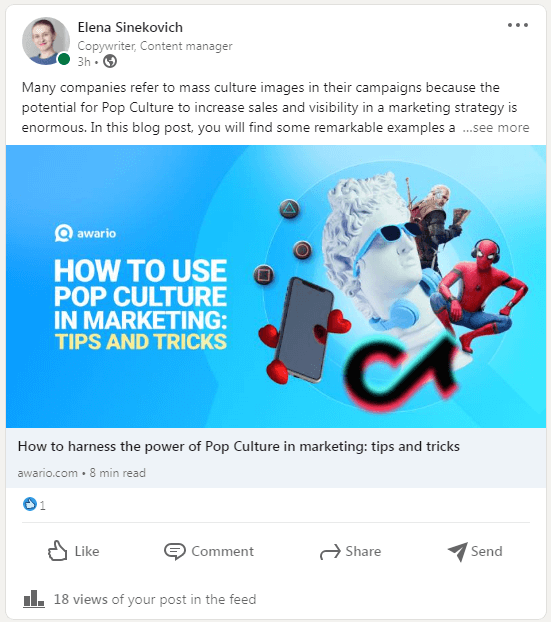 However, social networks are not the one communication channel on the web. People also read blogs and news sites, comment on forums, listen to podcasts, and watch clips. As a result, marketers can (even should) measure reach on non-social platforms, too.
Estimating the popularity of a brand, person, or topic on the web, except social platforms, you are dealing with non-social reach.
However, there are no accurate embedded stats to determine your company's reach on the US media outlets or Apple Podcasts. That is a reason why non-social reach is calculated differently.
This metric refers to the number of people who potentially may see a comment, article, or review where your brand or any keyword you track is mentioned.
For instance, your PR team got your brand mentioned in a New Yorker's article. In 2021, the average total circulation of the magazine was around 1.2M issues. It means your article сould be seen and read by at least 1.2M readers. This is the potential non-social reach.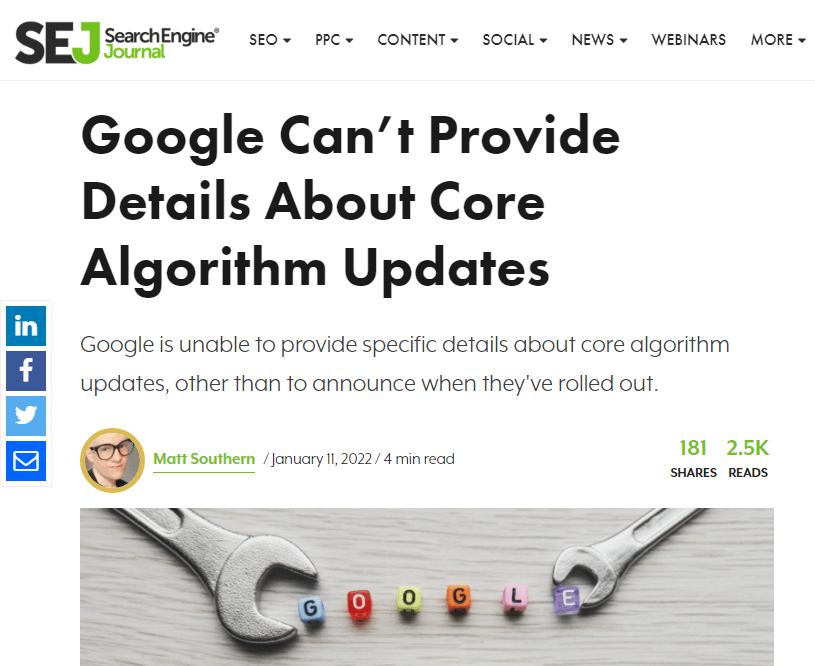 Wrapping up non-social reach is based on the total daily, weekly, or monthly audience of an online (or offline) source, the number of your brand or topic mentions there, and the visibility rate of a piece of content where your keyword is. Сover stories always have a better chance to be read than articles published on the last pages and optimized for search web content beats pages not enriched with relevant keywords and other SEO tricks.
With the uncertain components of this metric, measuring non-social reach sometimes looks like reading coffee grounds. Here is where online brand monitoring tools come into play.
Meet your personal social listening assistant.
Try fully automated, 24/7 brand monitoring with Awario for free.
By signing up I agree to the Terms of Use and Privacy Policy
4. Is reach a key performance indicator?
You already have dozens of other significant social media metrics to track. Probably conversions look the most important for you as they show return on investment.
Reach, either social or non-social deserves not to be ignored, though. The best thing about this metric is the ability to be used as an objective measure of your efforts on social media.
Here is how you can apply it:
Social media marketing purposes

Metrics to track

Measuring brand awareness
Reach of brand mentions and branded hashtags
Analyzing marketing campaigns performance
Reach of events and campaigns
Launching ad campaigns
Reach of social media post
Drawing up social media content calendar
Reach of topics, hashtags, and social media challenges
Searching for influencers
Reach of social media profiles and influential bloggers
Doing competitor analysis
Reach of competitive brands, campaigns, and hashtags
Measuring reach gives you an idea of how recognizable your brand on socials is and where your most devoted followers are. With this information in mind, you can revise your social media strategy, expanding your company's presence on more promising social networks.
Also, you can analyze your campaign performance to estimate with this metric how many people are involved in your activities. For example, if your posts with a big reach earn a few engagements, you need to think of more relevant and attractive content for your page. Measuring reach also helps you detect whether a particular topic or hashtag is popular for now and choose social media posts for paid boosting.
In influencer marketing, reach is one of the key metrics, too. It enables you to choose the best options for collaborations along with the engagement level and a blogger's audience analysis.
Finally, you can benchmark your reach against your competitors to determine who leads in the battle for social media user attention.
5. How to calculate social media reach?
It is easy to reveal how many people have seen your social media post since it went live. Many networks show this number in embedded reporting. For instance, you can go to Page Insights on Facebook to understand how users engage with your page, view metrics about your campaigns, and learn which posts earn the most engagement. The reach metric is available there, too.
As an admin, you also can see how many people reached with your piece of content on your page. This information is displayed under each post.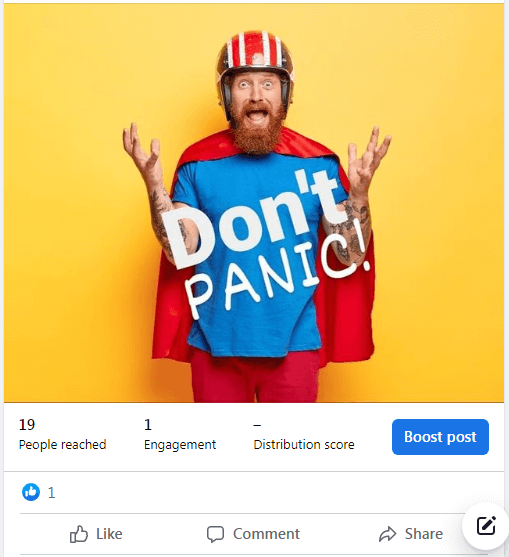 However, you can't use this method for all social networks. Besides, it primarily enables you to measure the reach of a given social post. What is about the reach of the most commonly used hashtags, trending topics, or your competitors?
You can't do without social listening tools here. Here is a set of good options for you: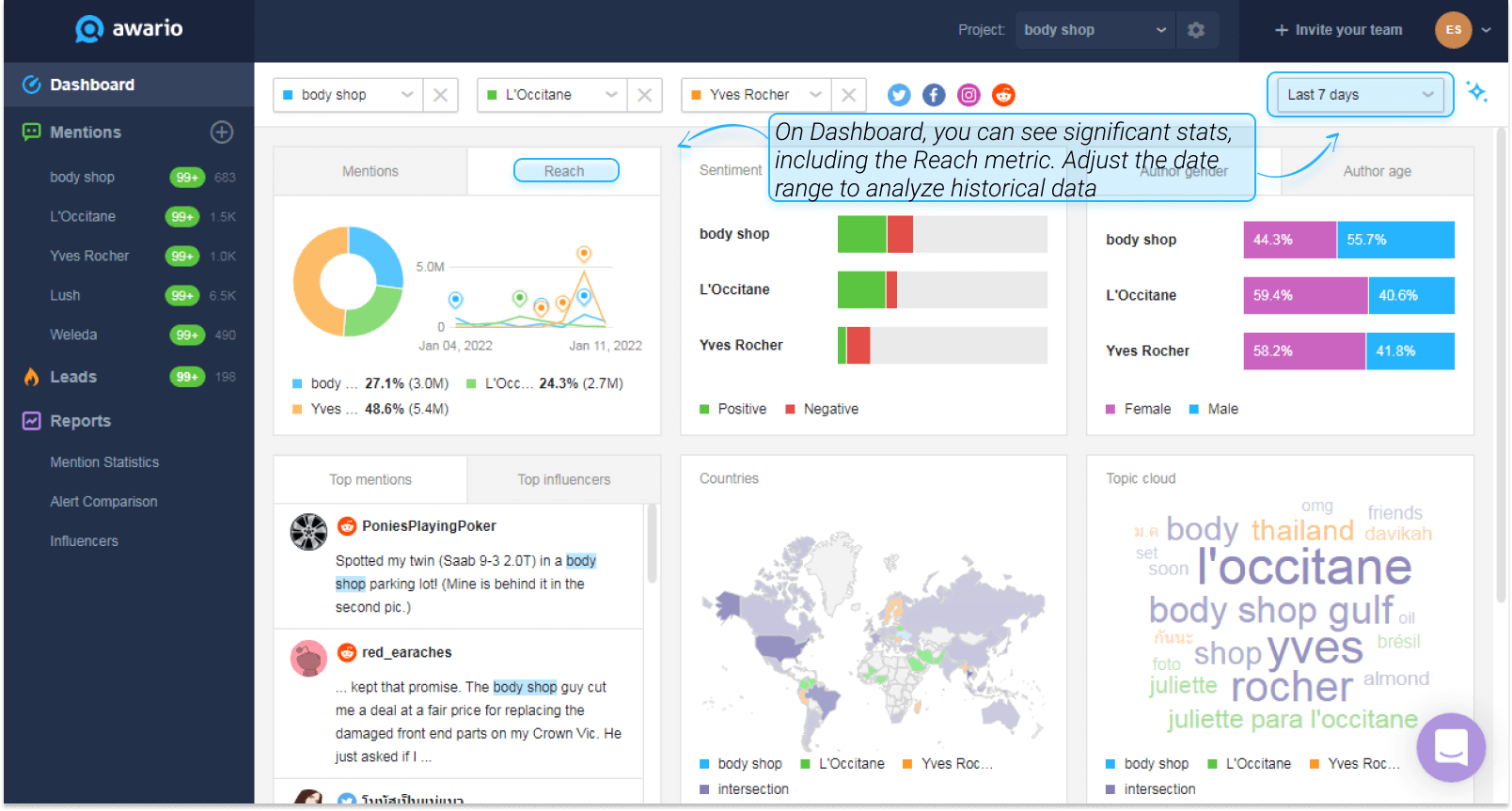 Reach is just one of the metrics Awario can calculate and turn into simple charts and reports for you. This tool scans popular social platforms and the web in general to detect your brand mentions and industry-related keywords. In fact, it can find any name, topic, or hashtag you want to track and analyze.
Firstly, you need to set up an alert or alerts, choose sources to monitor, date range, your language, and location to narrow down the search. Additionally, you can type in your competitors' brands and some keywords that describe your product or service. It enables you to get more insights about your niche and generate leads on social networks.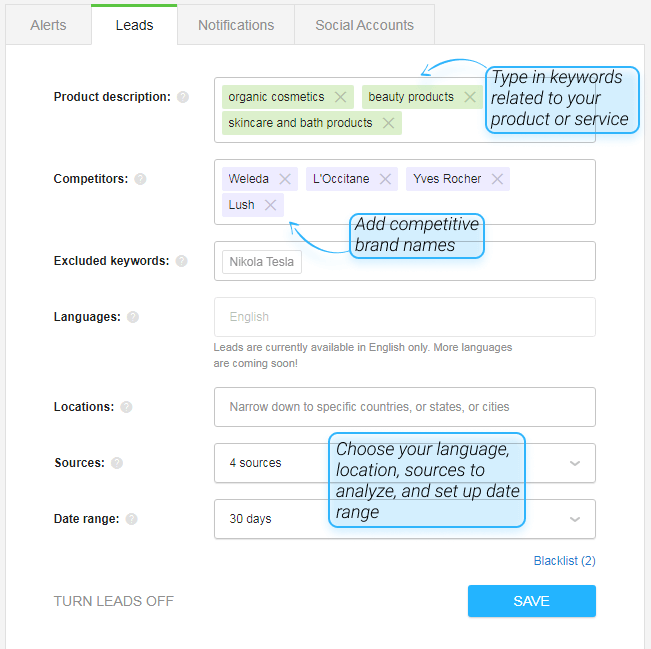 Then, wait for a while and go to Dashboard, where the first search results in diagrams and brief reports are. There is the Reach chart and graph, too. You can set a period (for instance, the last seven days) to see how this indicator changes over time.
Try Alert comparison to benchmark your brand's reach against the competition (Awario can compare your company with up to 15 others). This in-depth report also shows Share of Voice, the audience's demographics, location, and language, sentiment, and Topic cloud with the most trending hashtags and topics that people use and track for now.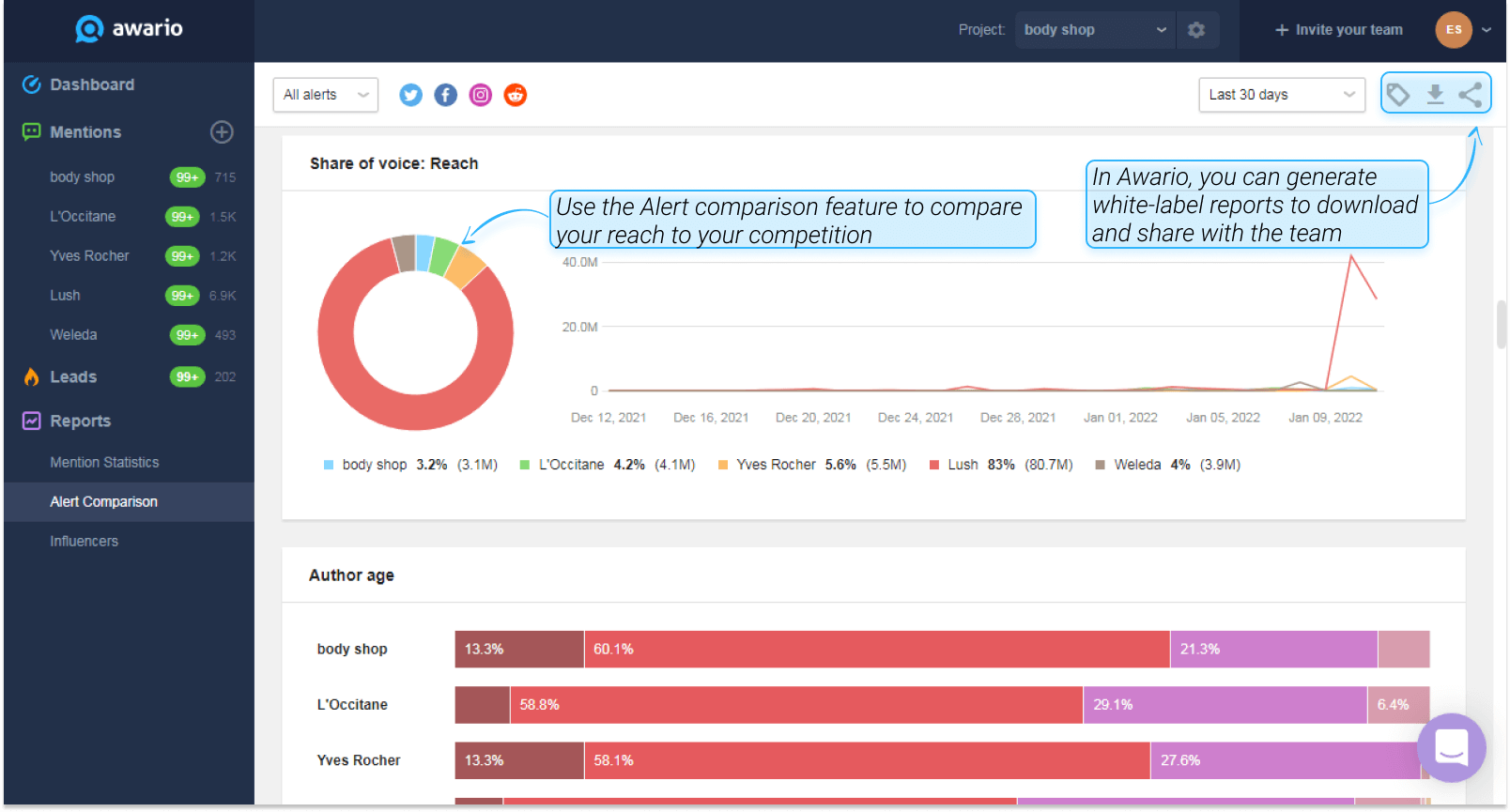 With Awario, you can measure your social media campaigns performance, think up new content ideas, monitor how people feel about your brand and competition, and even prevent online reputation crises by revealing the spikes of negative brand mentions online.
Pricing: You can choose between three paid plans: Starter costs $39/mo, Pro is $119/mo, and Enterprise is $399/mo. Purchasing annual plans saves you up to 40% of the price.
Free trial: Try out Awario for free during 7 days.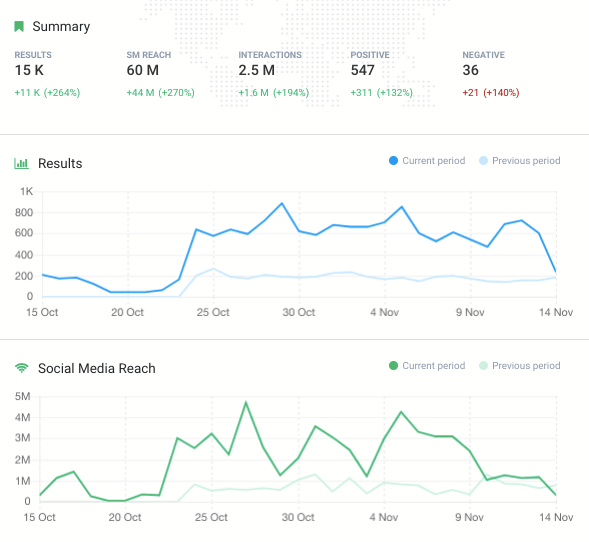 Similar to Awario, Brand24 searches for your company mentions and keywords over the Internet, including Facebook, Instagram, and Twitter. With the tool, you get the chance to calculate the reach of a given social media post, hashtag, or profile. This feature enables you to track any keywords of your choice: your brand, branded hashtag, event hashtag, marketing campaign, social handle, etc.
On the Summary tab, you can find the most important pieces of the information: the number of mentions — positive and negative separately and their social media reach. Additionally, Brand24 shows you the most active social media authors whose content has the greatest reach on the platform. It gives you a hint of bloggers to collaborate with.
These bits of social media data can be converted into daily or weekly reports to download as PDF and Excel documents.
The tool offers other helpful features to build and analyze your social media presence. Some of them include detecting the most interactive mentions, tracking hashtag performance, monitoring your competition, alert notifications via email, and integration with Slack.
Pricing: Brand24 provides you with four paid options: one personal plan for $59/mo and three professional ones that cost from $119/mo to $299/mo. You can get two months for free by paying for any annual plan.
Free trial: A 14-day free trial is available.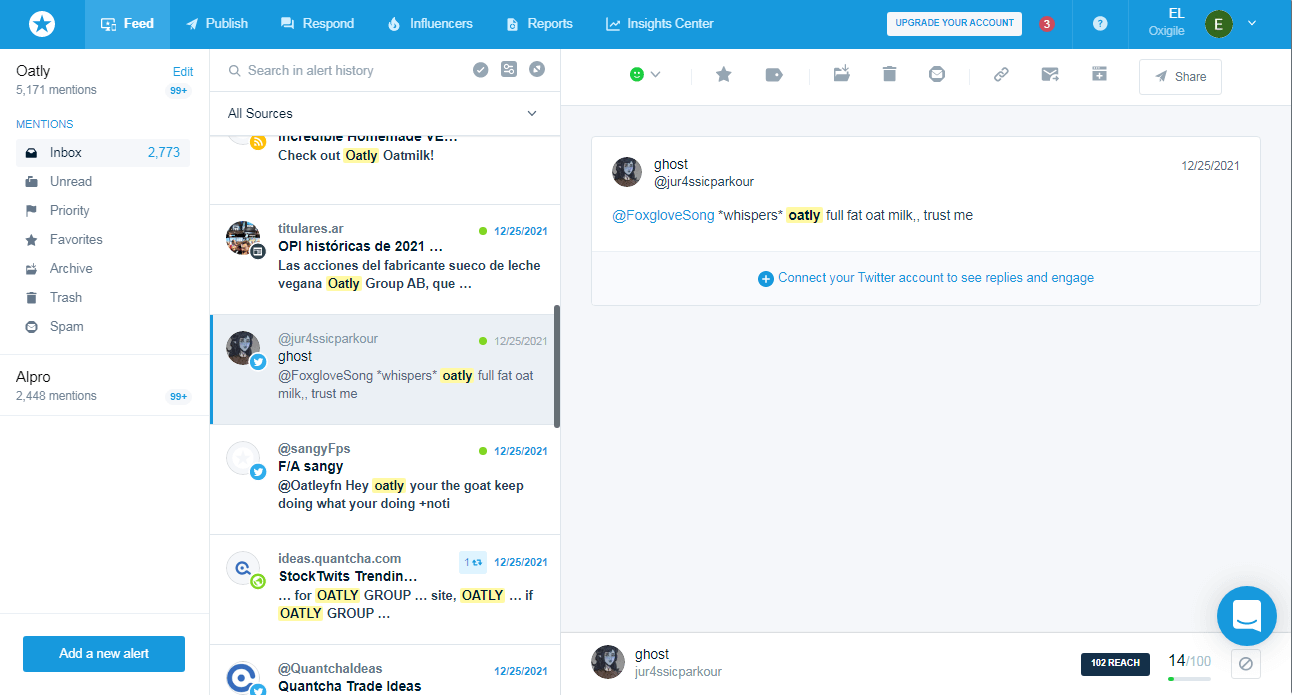 Another social listening tool with the Reach metric inside is Mention. It calculates the potential viewership of a mention you set up as an alert on the Internet. Mention provides this feature for Twitter, Facebook public business pages, news sites, blogs, and forums.
You can see the potential reach of a piece of content in the Inbox feed, where all search results are collected and constantly updated. Creating an alert, you can combine keywords, use filters such as Source, Country, and Language and Boolean operators to monitor your campaign, brand, or competitors with precision. As a quick point, Mention offers three types of alerts to build: Basic for quick search, Standart for more detailed analysis, and Advanced for in-depth research.
Gathering enough data to analyze, you can go to the Insights Center and Reports. Identify trends by filtering online conversations around a topic, brand, or industry. Compare your achievements and social media metrics to those of your competitors. Find influential people on social platforms to reach out to them.
Finally, you can use Mention for scheduling and publishing content on socials. Thanks to integrations with Facebook, Instagram, LinkedIn, and Twitter, you can manage all your accounts in one place. The tool is available as a mobile app that helps your team keep up with your content calendar from anywhere.
Pricing: There are one free (with limited set of features) and three paid Mention's plans. The Solo plan costs $29/mo, Pro is $99/mo, and ProPlus is $199/mo. Additionally, you can contact the support team to chat about the Company plan pricing. Any annual plan saves you two months.
Free trial: A 14-day free trial is available.
Enjoying the post? There's more.
Sign up for our newsletter to get our best content by email.
Dive deeper into social listening
Reach is important but not the only valuable metric you can get from social media analytics. Have a look at this comprehensive guide to social listening for beginners to manage the data like a true professional and draw up a strong SMM strategy for 2022.