A year in review: what happened on social media in 2019 [INFOGRAPHIC]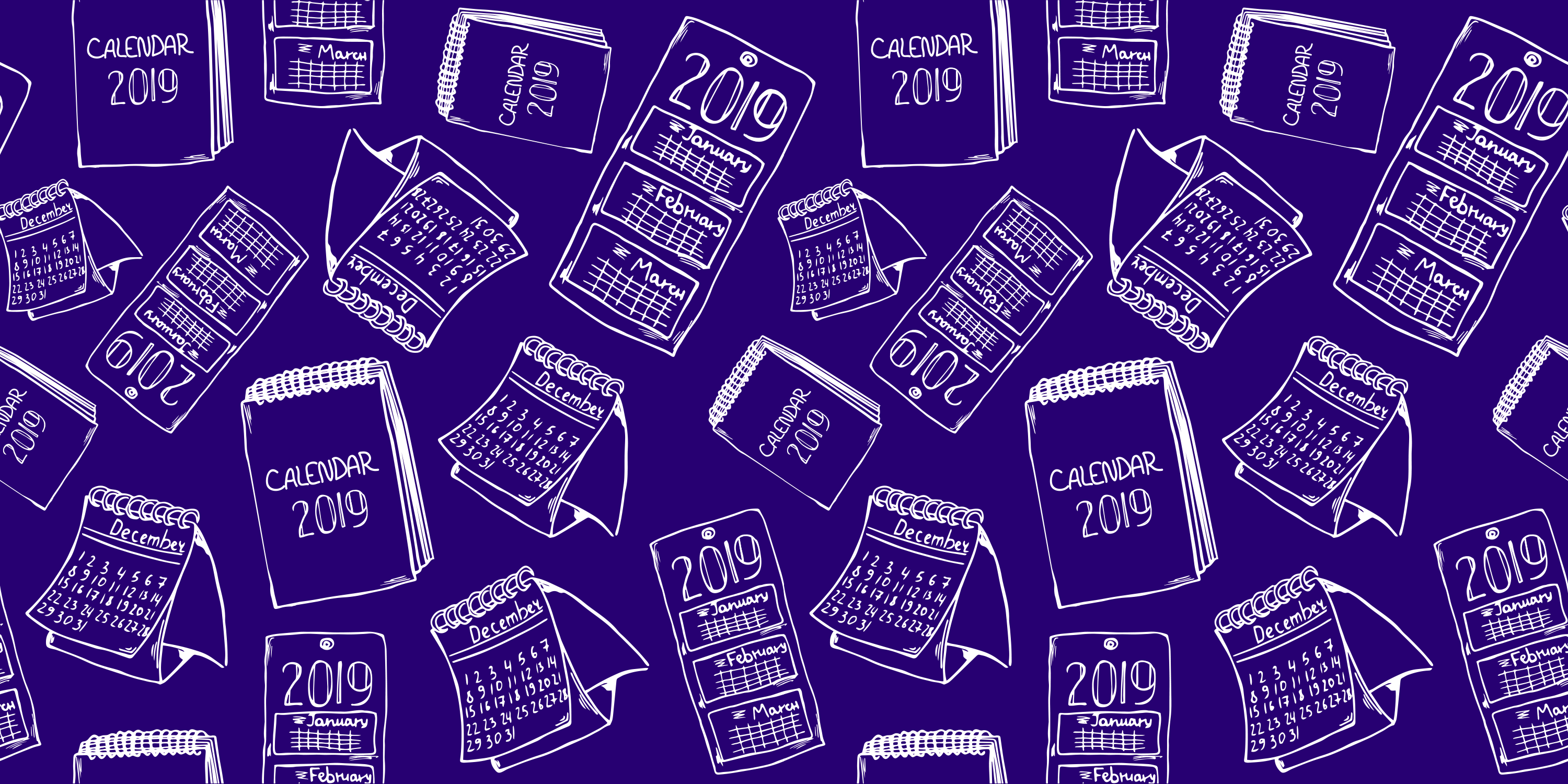 What will you remember about the last year of the decade? Notre Dame on fire? Greta Thunberg's journey through the ocean to tell the UN off? Or the ending of the Avengers franchise?
While these things got A LOT of attention on social media, they are not the subject of discussion today. Instead, we are going to focus on what was happening with social media platforms: we'll recall new features and news events that triggered the most buzz and try to make predictions for 2020.
The world of social media is ever-changing, so no wonder there is something to say about each platform. It was quite difficult to pinpoint the biggest newsmakers since there were so many updates and changes and controversies in the social media space this year. But I tried to highlight something that would represent general themes of 2019 for each social media network.
If you don't have time for my witty comments on Mark Zuckerberg's public image, I've turned this article into a nice-looking infographic that you can find below.
Facebook
One of my favorite things about updating you on social media news every month is that I regularly get to make fun of Mark Zuckerberg and the company. With the amount of outrage they cause, the fact that Facebook's user base continues to grow is astonishing — but true nonetheless. So what were the main themes for Facebook in 2019?
Most exciting update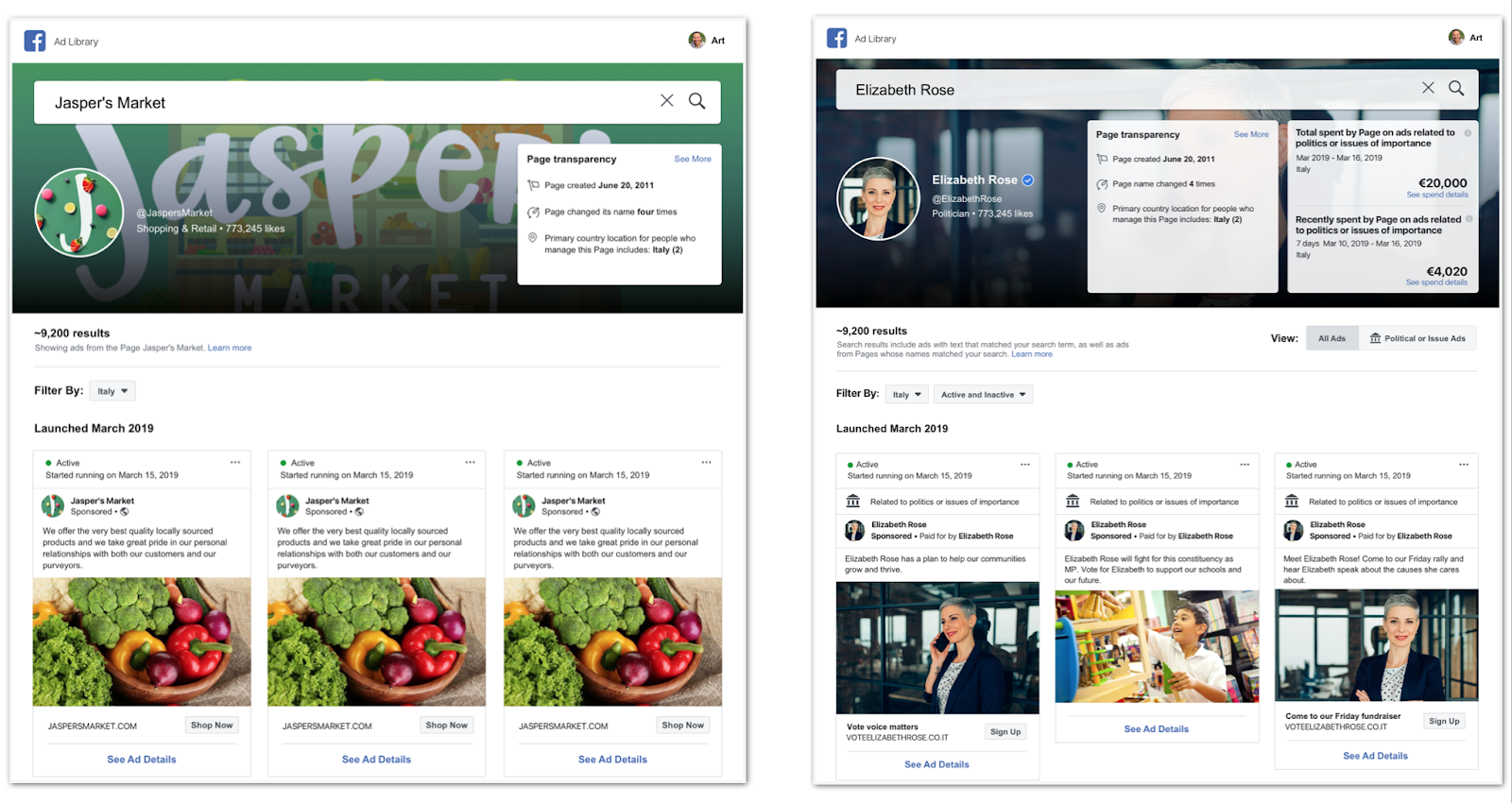 There were some features announced that caused me to go "What, hell yeah, what?" I'm mainly referring to Facebook Dating here. As a self-proclaimed dating app connaisseur, I, for one, appreciate Facebook using all the data they have on me to get me a date. Calibra cryptocurrency wallet was another one but it seems like it will face a lot of setbacks before it launches.
To stay true to my word, I have to choose the update that is emblematic of the whole year. This is perhaps not the most obvious choice but I would nominate Facebook's efforts to regulate Ads and make them more transparent for the most exciting (and important) update of 2019.
These efforts included more transparency for users (Why am I seeing this? feature, the access to Ad Library) and more regulations for advertisers such as restricted targeting to prevent discrimination, regulating diet-related ads and more. As Facebook becomes one of the most influential advertising platforms in the world, they are taking on more and more responsibility and are trying to handle it the right way. Whether they succeed or not is another question.
Biggest news event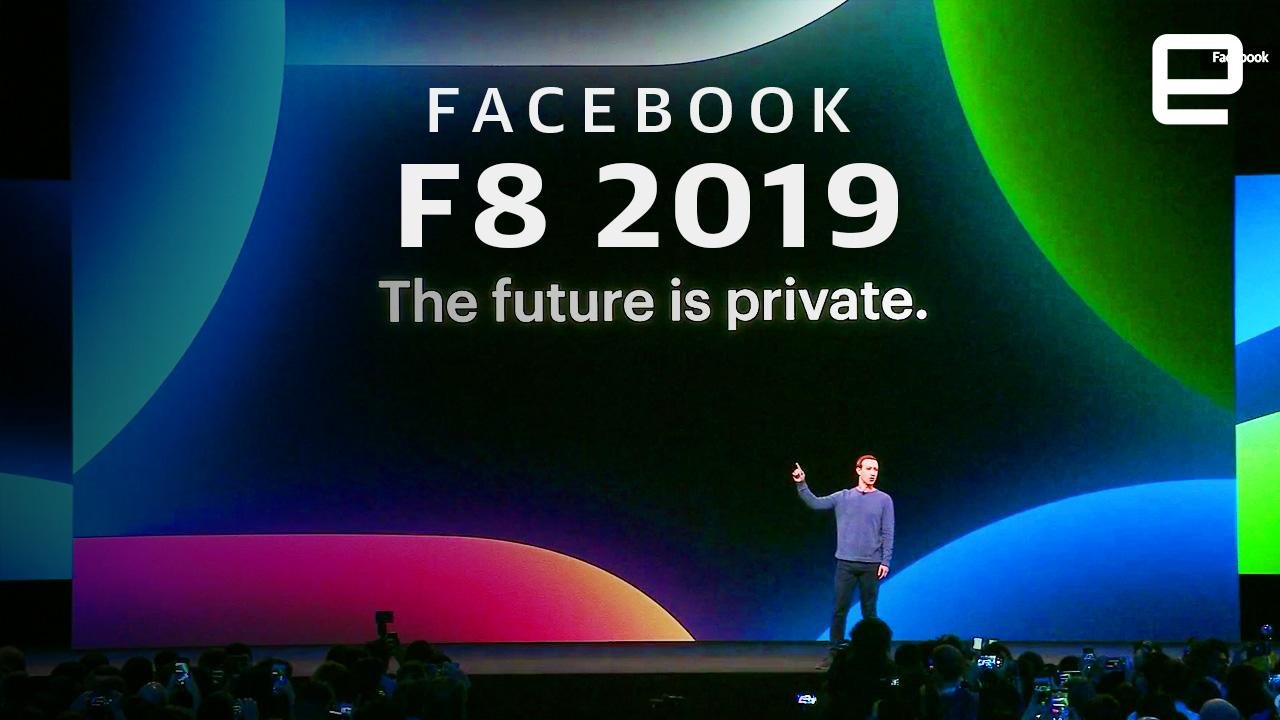 As I keep saying, there was quite a lot of Facebook-related news this year and most of it didn't show Facebook in good light. Facebook was fined a couple of times, Mark Zuckerberg had to visit Congress a couple of times, Facebook's co-founder claimed that Facebook needs to be broken up - you know, the usual. Nothing that we didn't know since the Cambridge Analytica case.
Even though my personal favourite was the questioning of Mark Zuckerberg by Alexandria Ocasia-Cortez, the true highlight of the year was the F8 conference (which I guess is good news for Facebook's PR team).
Of course, you could predict Facebook's turn to privacy long ago from the algorithm changes they introduced, the official announcement of the new vision of a "social media living room" from the stage confirmed our suspicions. I bet this newfound focus on intimacy and close communication will become a turning point in the company's history.
What to expect in 2020
As of this moment, I see three main trends for the company.
Facebook has A LOT to deal with next year and the upcoming 2020 elections will only bring more spotlight to the company. Even though the constant privacy scandals don't seem to bother Facebook users this much, Facebook understands the need to clean up its reputation which will possibly result in more regulations for publishers, advertisers, and third-party tools.
The focus on private communication is an extremely lucrative decision: on the one hand, it is what the users want, and on the other, it forces brands to pour more money into Ads.
I also expect Facebook to keep integrating all its assets. As it became clear from the F8 conference, Facebook is aiming to build more connections between the platform, Instagram, WhatsApp, and Messenger. We'll probably see more features that will enable us to communicate across these platforms.
Another trend that might have gone a bit under the radar is paid video. Facebook is apparently planning to take on Netflix as a new video-streaming platform. Since the rumours of this spread pretty late in the year, it's hard to say if the company decides to follow up on this, but it's possible that by the end of 2020 you'll be logging in on Facebook to see your favourite TV show.
Don't miss our next analysis.
Subscribe to Awario blog to get social data analyses, case studies, and social listening how-tos in your inbox.
Instagram
Instagram has had a much more positive year than its owner company. It still has the attention of Gen Z, the company tries to stay away from data security scandals and roll out a couple of popular features. Instagram remains exceptionally good at copying something other apps came up with and making it ten times more popular on their platform — take notice of the explosion of AR filters we witnessed this year, which were first introduced on Snapchat.
Most exciting update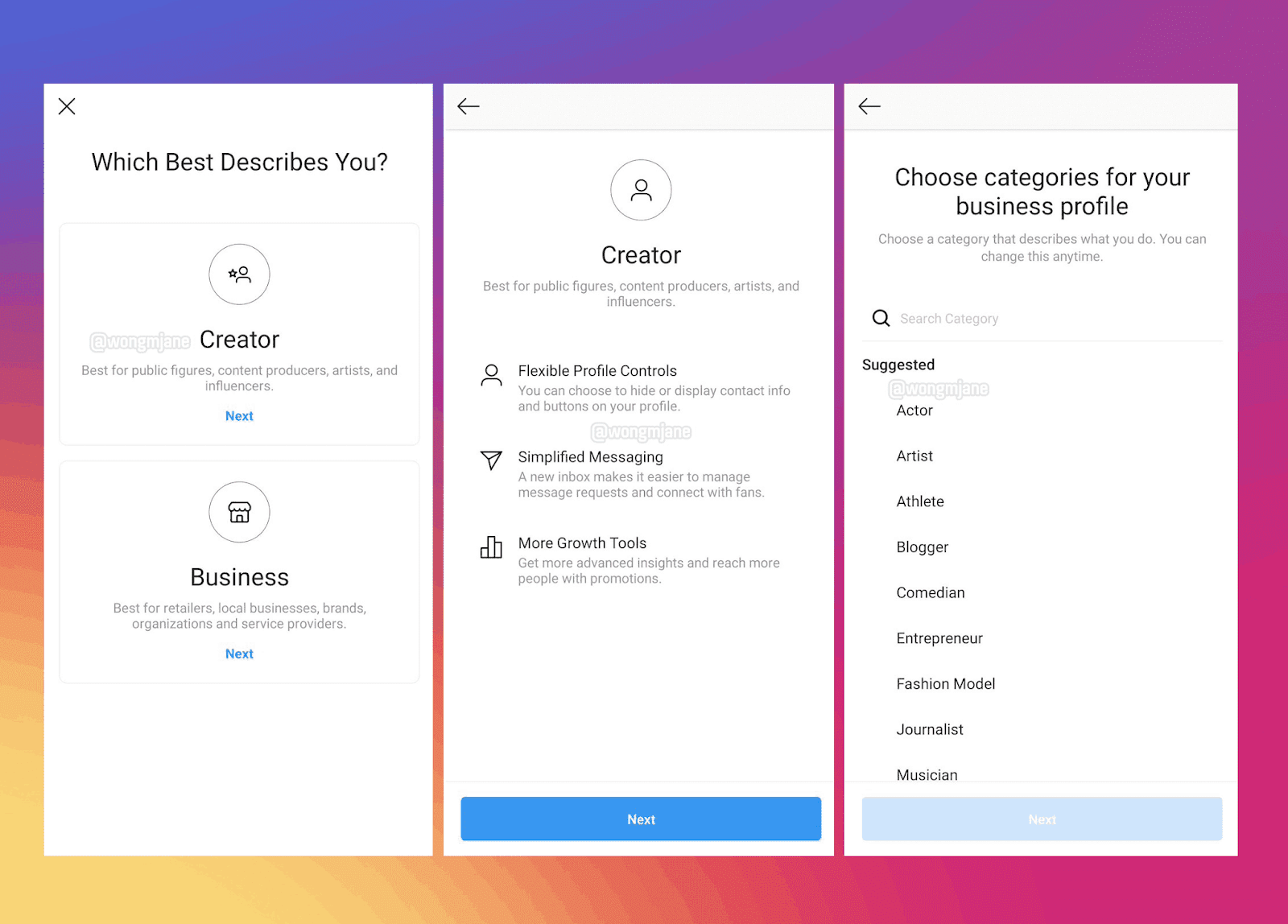 Obviously, the most exciting thing that a social media company could announce is a new app — but Threads struggled to make a notable buzz so it's too early to sing praises to it. Instead, the most notable and viable feature the company launched this year is Creator Account. It goes to show that Instagram cares about its audience: by giving more insights and tools to profiles with over 10,000 followers, they are empowering influencers, who had the most success on Instagram out of all the platforms.
Biggest news event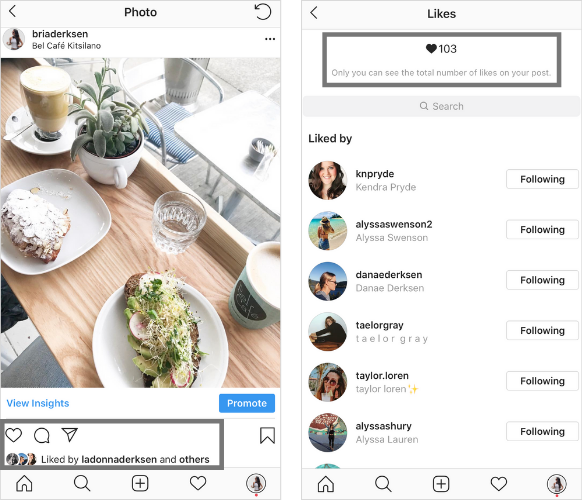 There was no competition in this category: the announcement that Instagram might start hiding like count blew up the Internet. While Instagram is not the only platform that's thinking of throwing likes away (Facebook is testing it, and Twitter might join), it is the platform where vanity metrics play a major role for brands, influencers, and regular users. If Instagram gets rid of likes, it could not only improve mental health of the users but also change the way brands work with influencers. Of course, you'll still be able to see your own like count, but how will our perception if other people's accounts change one we don't know how popular they are? I guess we will soon find out.
What to expect in 2020
So, once again, there are quite a lot of directions Instagram is taking. For 2020 my predictions are:
Fewer vanity metrics. As you can gather from the biggest news event category, it's highly likely that Instagram will get rid of likes. Who knows which metric will follow?
More ads and opportunities for eCommerce. This year Instagram kept adding more ads to the app: Explore sections, more ads in Stories — you name it they've done it. The company was also rumored to be developing a separate eCommerce app, so it's only logical to assume that it will encourage shopping even more next year.
More regulations for third-party tools. Instagram took a lot of effort this year to clean up its platform, from censoring emojis and updating guidelines to deleting followers and suing companies that had been abusing the platform. I expect to see more third-party tools regulations put in place next year — after all, I doubt the company wants Facebook's reputation.
Focus on DMs. There were several updates to Instagram DMs for both user and Business profiles and with Facebook's new emphasis on private communication, it's only logical for the app to delve into messaging.
Twitter
Out of the Big Three, Twitter is always an underdog — it has the slowest growth rate, the lowest number of users, and doesn't make as much money from ads as the other two platforms.
However, it doesn't make Twitter any less inclined to try bold moves. This year the company completely redesigned its desktop version, significantly tweaked the app, and introduced a whole new app to test out major UI changes.
Most exciting update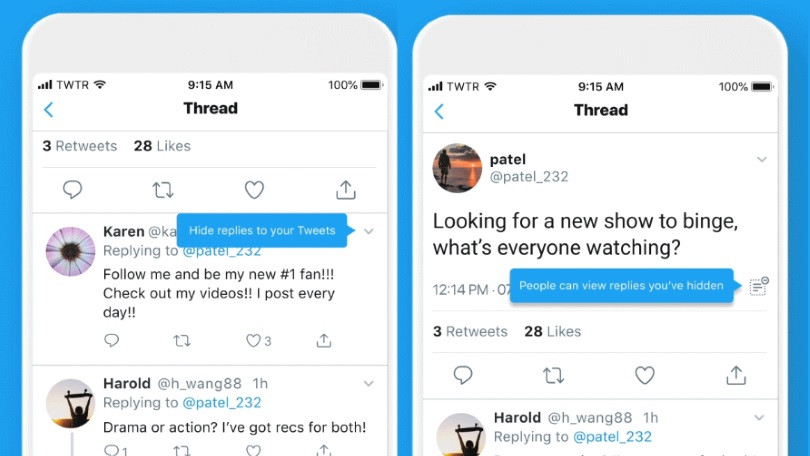 I don't know if you could call it "exciting", but one of the most important introductions to Twitter this year was the option to hide replies to your tweets. Twitter has been criticized for its inability to handle abuse on the platform multiple times, so this feature shows that the company is actually prioritizing this direction.
Biggest news event
We've made the decision to stop all political advertising on Twitter globally. We believe political message reach should be earned, not bought. Why? A few reasons…?

— jack ??? (@jack) October 30, 2019
Jack Doersey is almost as meme-able as Zuckerberg so there is no lack of news around the company and its founder, but in this case, the publicity was positive. Twitter's decision to ban political ads on the platform amidst the American election cycle in juxtaposition with Facebook's inability to sort out the whole fake news problem made the former look good. Perhaps, this is the beginning of a trend?
What to expect in 2020
Twitter is so intrinsically dependent on user interaction (as opposed to, say, Instagram, where you could just post content) that a significant UI change such as getting rid of vanity metrics or the option to subscribe to threads of the people you don't follow could change the way people use it. And if we judge by the twtttr app tests such changes are highly likely.
It will also be interesting to see how Twitter handles issues of safety and censorship on the platform. Turning down political advertising was a widely popular move, but Twitter still has a problem with allowing extremists to use their platform and I wonder if they will be able to handle it next year.
LinkedIn
Let's be honest, LinkedIn is not the first platform that comes to mind when you hear the word exciting. However, this year the company introduced a bunch of updates, changed its Feed algorithm and gave more tools to companies and advertisers which all in all made LinkedIn a better and more compelling platform.
Most exciting update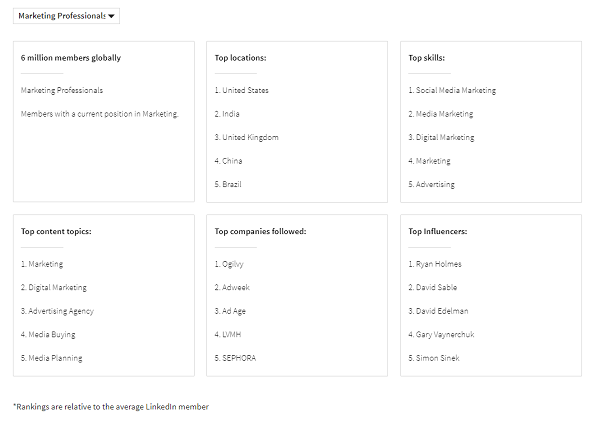 LinkedIn did a good job of perfecting and tweaking what they already had (algorithm and groups) and introducing new features, so we have plenty to choose from in the category. In February the company introduced live streaming and later this year LinkedIn announced new Events feature similar to Facebook events, even though it's much more limited in functionality for now. But the main change that businesses should pay attention to is improved targeting for advertisers and audience research for businesses. After all, LinkedIn is primarily a place to look for employees, so the more tools you have to advertise your company and laser focus your hiring efforts, the better.
Biggest news event
LinkedIn is not the company that gets a lot of media coverage: it's rarely a center of a privacy scandal or a socio-political debate (which seem like two main reasons social media companies get news coverage nowadays). The most notable and important event that happened this year was the Feed algorithm change. Instead of focusing on viral posts, LinkedIn now takes "People You Know, Talking About Things You Care About" approach when deciding which posts to show you first. The LinkedIn feed may also surface posts from people a user is not connected with if they're relevant to the user's professional interests. For brands, it means making their content more personable if they want to appear in users' feeds.
What to expect in 2020
The only conclusion to draw from all the 2019 updates is that LinkedIn is gearing towards giving businesses more. Surely, Events soon will be enhanced by opportunities for paid promotion. Better ad targeting also assumes that brands will spend more money on the platform.
Snapchat
If you allow me to be sentimental for a moment, I feel bad for Snapchat: anything brilliant they come up with immediately gets copied by competitors. Of course, you should never feel bad for a multimillion-dollar company, especially, if it's doing surprisingly well. The number of Snapchat users actually grew in 2019 thanks to Android app rebuild and extremely popular AR filters such as the gender swap filter.
Most exciting update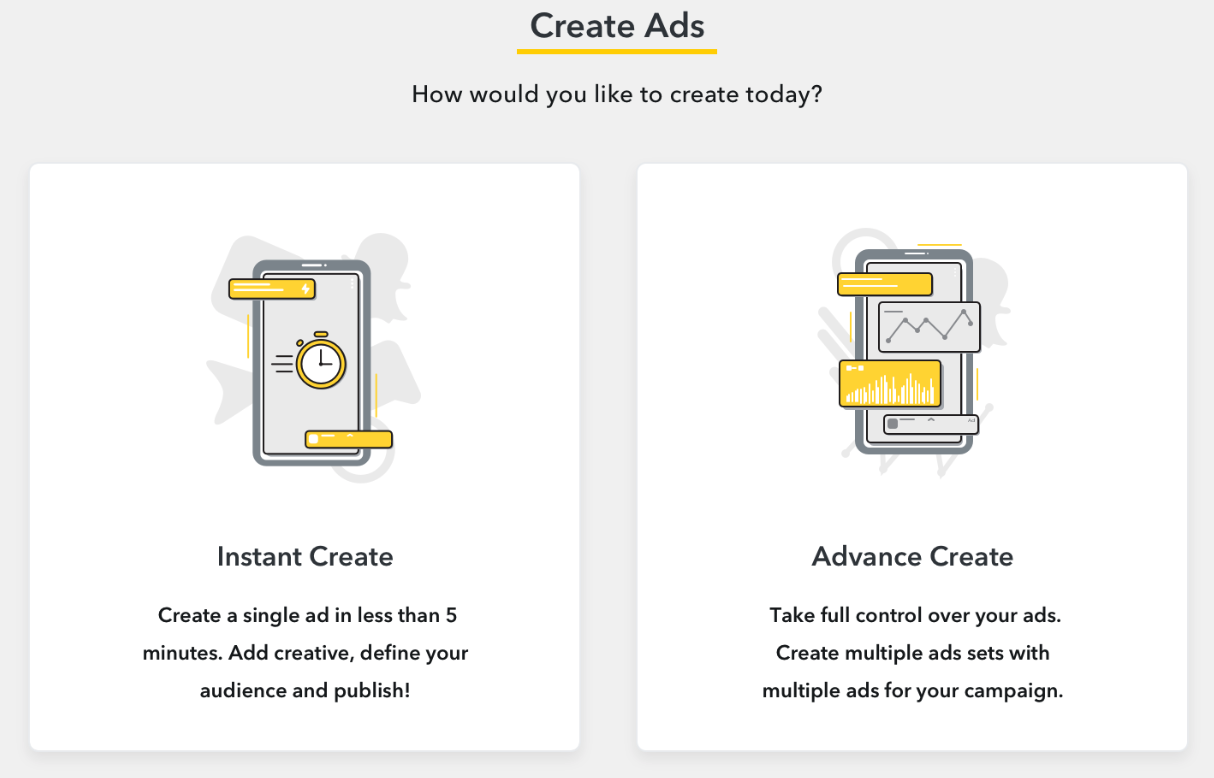 As much as I'd love to select one of the ridiculous AR filters as the feature of the year, as a serious social media manager, the update I chose to highlight is the Instant Create feature which allows you to create ads in 3 easy steps with minimal effort. By simplifying ad creation for brands, Snapchat attracts more advertising dollars and boosts advertisers' capabilities at the same time — a win-win situation.
Biggest news event
It was extremely easy to choose the biggest news of the year, cause Snapchat has done the unthinkable — the company has been considering introducing permanent snaps. This would be a major change for a company that is fully focused on ephemeral content.
What to expect in 2020
Considering that 2019 was a good year, I can imagine that Snapchat will double down on what worked for them this year: creating more viral AR filters, improving ads, and investing in professional content on the platform. It will be interesting to see whether the company decides to venture into permanent snaps after all and whether Instagram's Threads will steal some of the user base as we've seen with Stories.
TikTok
The biggest theme for TikTok this year was its rise to popularity. In February it hit 1 billion downloads globally and since then has remained one of the top apps even beating Facebook's growth speed. Even though it started out as a platform for Gen Z, by now you can find everyone on there from the Washington Post to priests (I'm sorry).
Most exciting update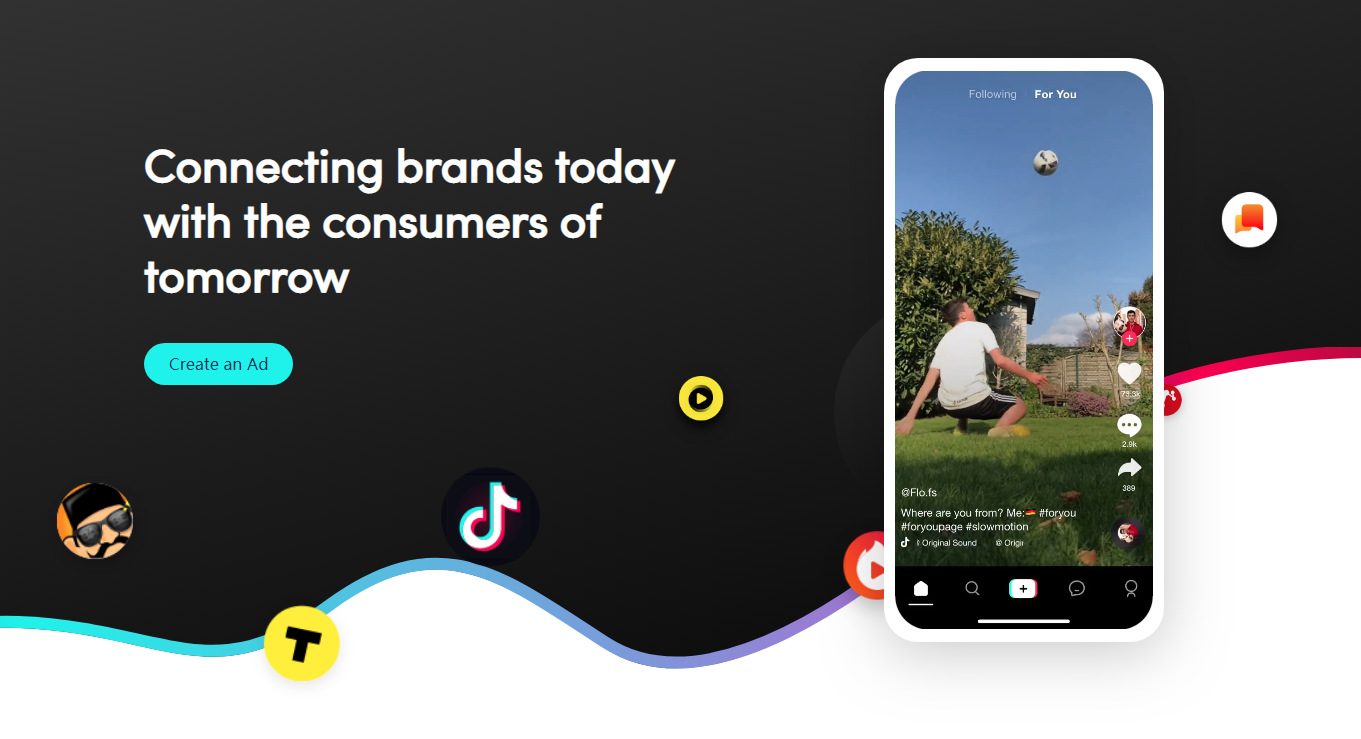 Surely, the most significant update was the introduction of ads to the platform — now brands can promote their products and services on TikTok. The company rolled out tests in the middle of the year for selected brands, and by the time I'm writing this roundup, anyone can create a TikTok ad.
Biggest news event
Even though TikTok is a fairly new platform, it still managed to get involved in a PR crisis. In October it became known that the company was using the content shared on the app for advertising purposes without users' permission. The creators of the videos used in TikTok's external promotional campaign were not paid or even notified that their content was posted elsewhere.
What to expect in 2020
TikTok is a bit of a dark horse when it comes to the platform's future — since it's based in China it's hard to get any insights on the company's vision and plans. But capitalism works the same everywhere or at least with the same goals in mind — so it's fair to assume that the company will give more tools to advertisers while simultaneously giving creators options to monetize their work beyond influencer marketing (otherwise, it will end up like Vine). According to the latest rumours, TikTok might also be venturing into the music streaming business.
---
In conclusion, I'd like to pinpoint four major social media trends I expect to develop in 2020:
Private communication. More and more communication on social media will be happening in messengers and DMs.
Social media vs. social responsibility. With the upcoming USA elections, an overwhelming amount of fake news, and discussions about censoring certain views and expressions online, social media companies have a really complex problem to solve.
Rethinking vanity metrics. This actually ties in with the previous point — research after research shows that social media can have a negative impact on mental health. Vanity metrics play a major role in that impact. Rethinking likes and follower numbers (or radically discarding them altogether) will be a major change for users and businesses alike.
Pay-to-play approach. The platforms will give us more tools for promotion while limiting organic reach — that's not new, but I can only see this trend growing next year (and always).

In other news, my personal goal for 2020 remains the same as for 2019: to make as many jokes about Mark Zuckerberg as possible. Let me know how well I did this year, share your thoughts on where social media platforms are headed or write your own 2019 social media highlights in the comments!