Create a project
When you start using Awario, the first thing you see is the 'Create a project' page. You're asked to fill in 3 fields here: Brand name, Product description, and Competitors. Note that at least one of the fields must be filled in before you can submit the form.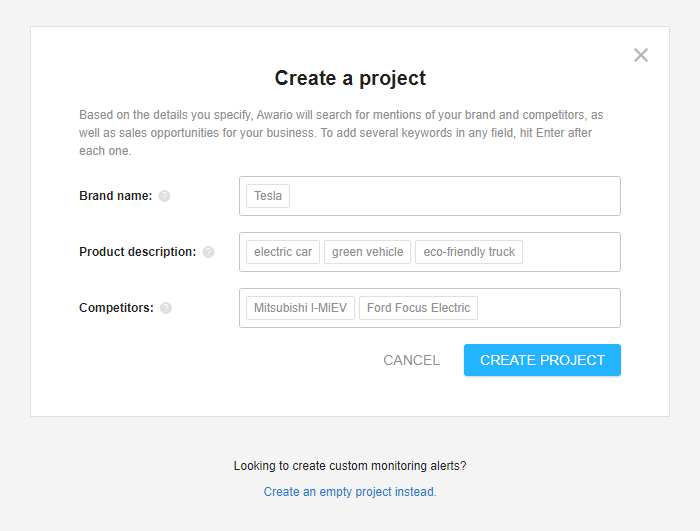 Brand name
Type in the name of your brand or product. You can add different variations of your brand and company names to this field, but don't forget to use Enter as a delimiter.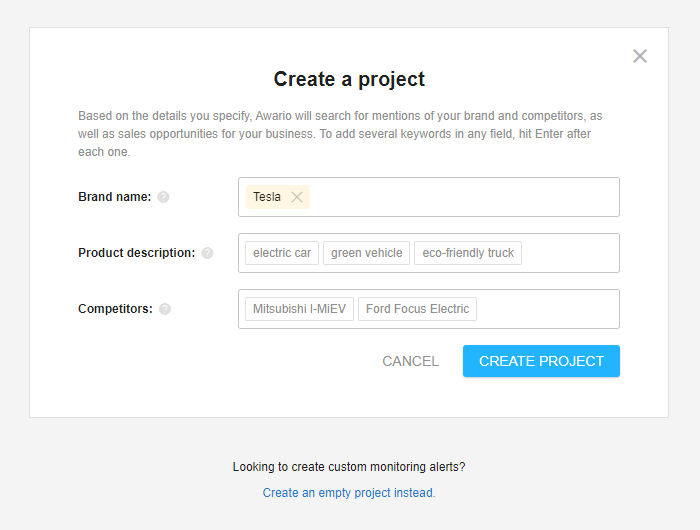 Awario will create a mention alert using the keywords you specify here. The mention alert, as well as the project, will be named after the first keyword. But you're welcome to rename them at any point.
Product description
The second field is meant to help Awario find sales opportunities for your project. In the Product description field, you need to add two- to three-word descriptions of what your product is or does. You should specify here the keywords which your potential clients would really use when describing your services. The more descriptive phrases you add, the better results you get. Adding keywords in both singular and plural forms will help the app cover more results.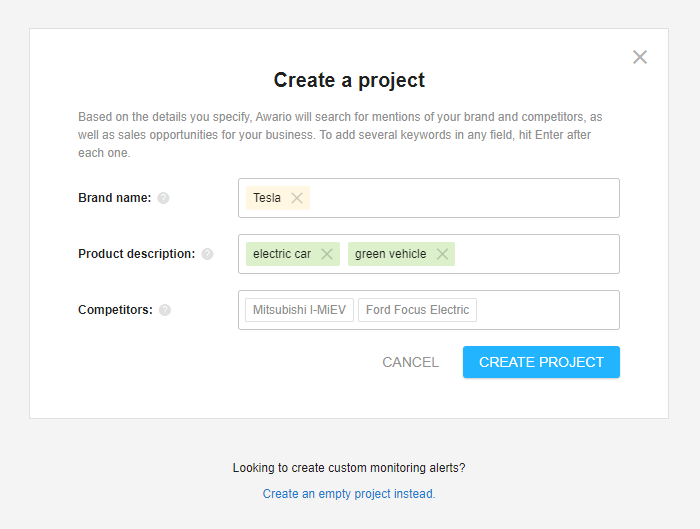 Competitors
Add here the brand names of your main competitors. This is needed for you to monitor their social activities and reverse-engineer the insights. Awario will create a separate mention alert for each of your competitor brands or products. Adding competitor brand names is also very useful for lead generation, as Awario will find people complaining about competitors' products.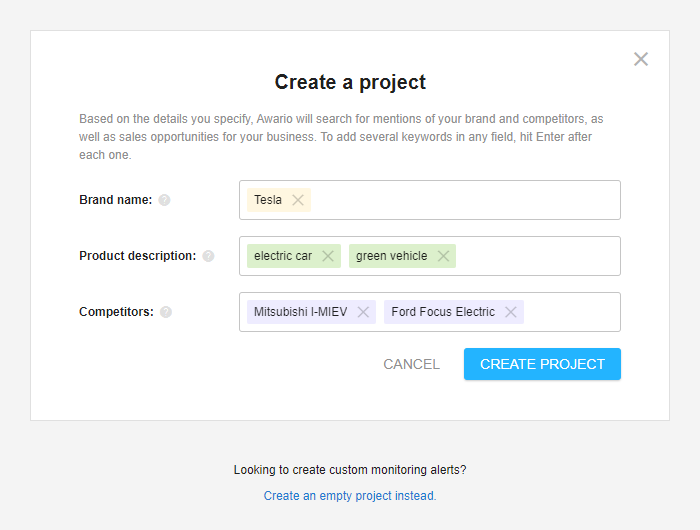 Empty project
To create custom monitoring alerts, you'll need to create an empty project by clicking on the button at the bottom of the screen.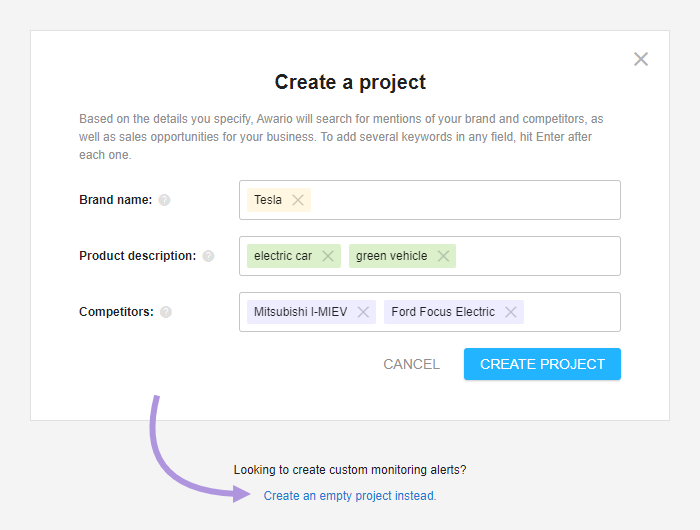 ---