VAT for tax-exempt organisations
If your business holds tax exemption status, you can provide your VAT ID during the checkout process in order to remove tax from the payment.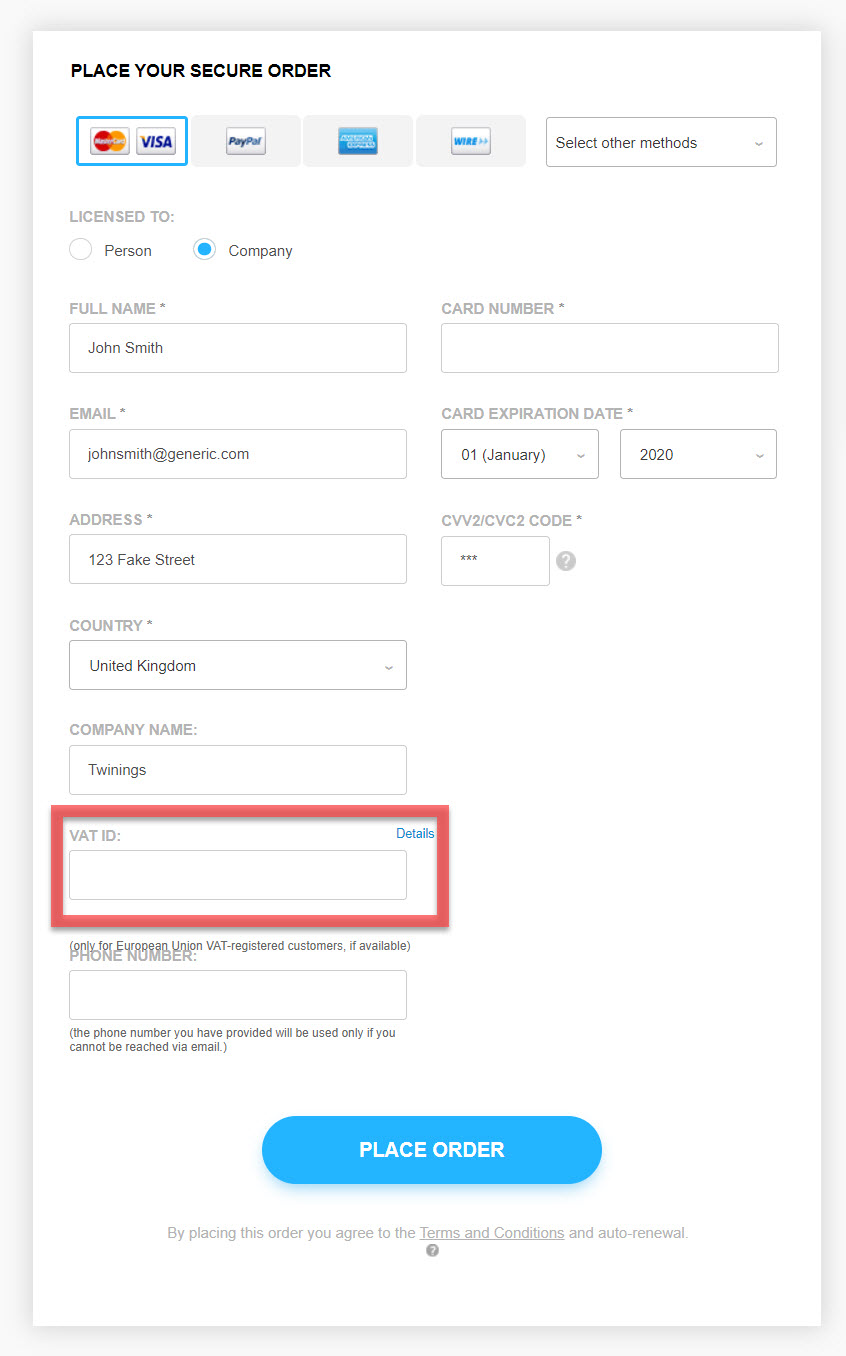 If your tax-exempt business is based in the U.S., simply get in touch with 2Checkout once the order has been processed for your tax to be refunded.
For more information on tax rates by country, 2Checkout provides a comprehensive table to help you better understand the tax rates for different countries and regions.
---