Irene Kim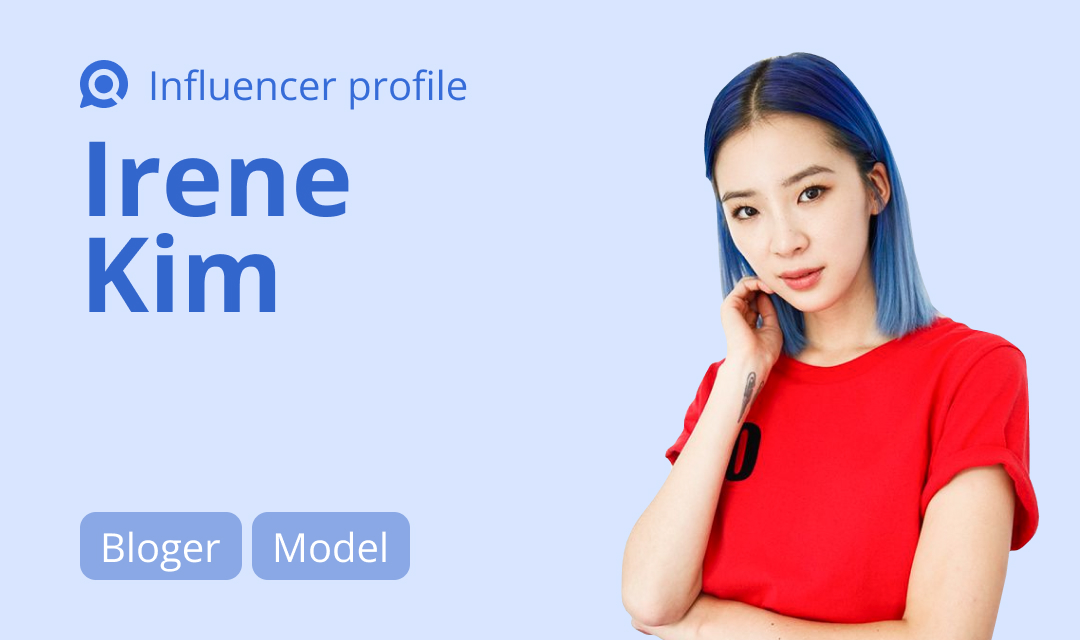 Irene Kim Information

Category

Beauty, fashion

Irene Kim net worth

$1.2M

Irene Kim birth date

November 6, 1987

Irene Kim gender

Female

Irene Kim nationality

Korean-American

Irene Kim height

178 cm

Irene Kim weight

56 kg

Irene Kim website

ireneisgood.com
About Irene Kim
Irene Kim is a model, TV personality, and fashion personality of Korean-American descent. She's represented by Society Model Management in the USA and ESteem in South Korea.
Irene Kim biography
Irene Kim (originally named Kim Hye-jin) was born on November 6, 1987, in Iowa, US. Up until middle school, she was raised in Seattle, Washington, but then moved to South Korea with her parents. As a result of such multicultural upbringing, Irene is fluent in both Korean and English.
While in Korea, Irene attended a Christian boarding school. Later in the US, she studied textile design at New York's Fashion Institute of Technology. Afterwards, she interned at JYP Entertainment. Intertwined with her studies, Irene also maintained a modeling career, with her first show being for Jardin de Chouette and SJYP back in 2012.
Since then, she was involved in many more aspects of fashion world:
Walked the stage for J Koo, KYE, Youser, Supercomma B, and others;
Worked with designers such as Calvin Klein, Charles & Keith, Ferragamo, Chanel, and beyond;
Appeared as a co-host on multiple US and South Korean fashion-related TV shows;
Featured on covers for Cosmopolitan Korea, W Korea, Harper's Bazaar Korea, and more;
Was appointed as Estée Lauder's Global Beauty Contributor together with Kendall Jenner;
Became Chanel's brand ambassador.
In 2018, Irene launched her own apparel brand IRENEISGOOD LABEL.
Irene Kim Instagram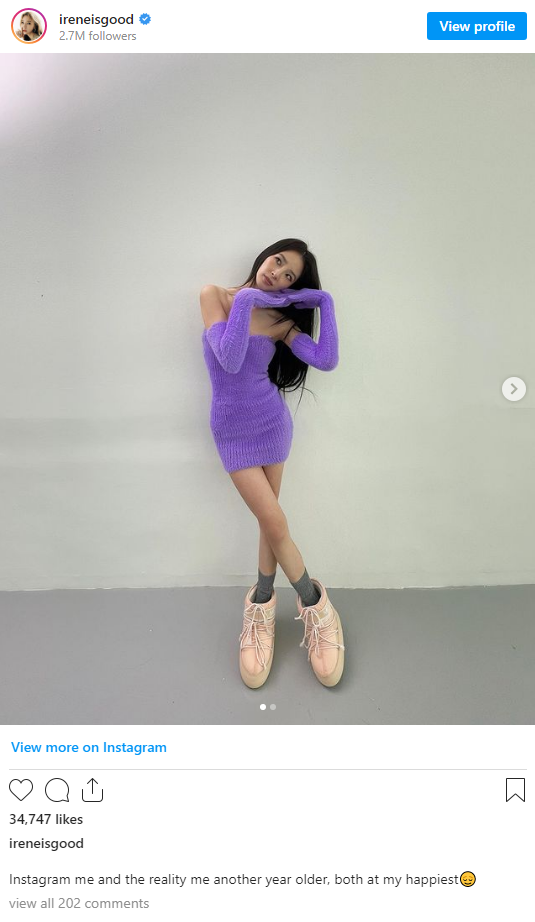 @ireneisgood

Followers

2.6M

Average Likes

23K

Average Comments

104

Engagement Rate

0.86%

Media Count

5032
Irene Kim Facebook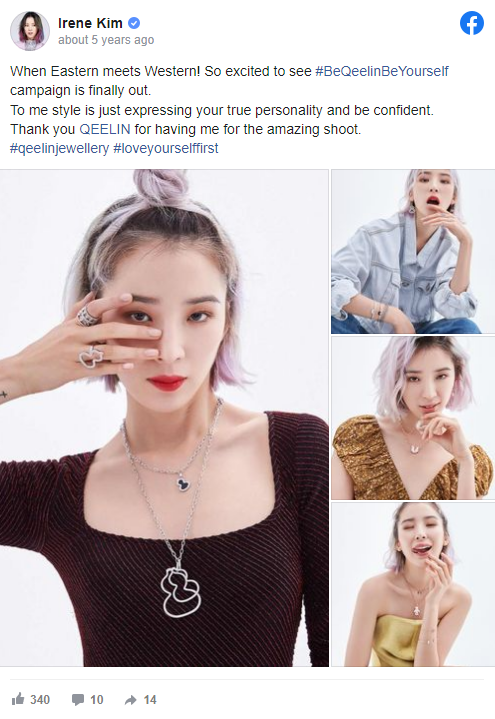 Irene Kim YouTube
@ireneisgood

Subscribers

119K

Average Likes

346

Average Comments

21

Engagement Rate

0.31%
Irene Kim Twitter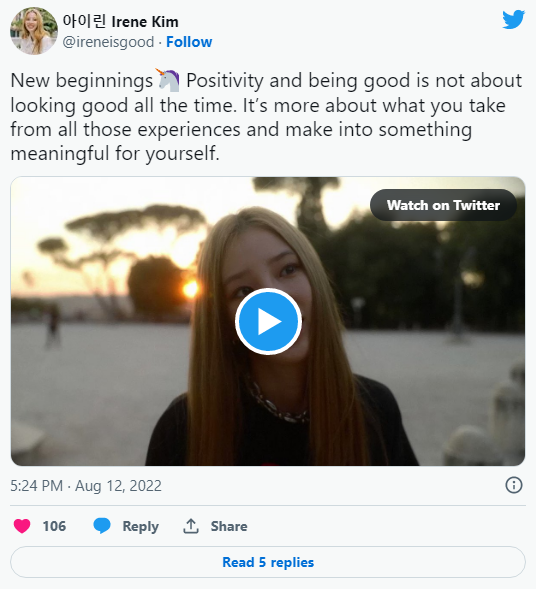 ireneisgood

Followers

30.7K

Average Likes

59.7

Average Comments

6

Engagement Rate

0.239%
---