Marking mentions as done
While working with your alerts, you will probably react to mentions, i.e. reply to them, retweet, like, etc. To sort out those you've already taken care of, we've implemented the Done button.
You can find it in the right bottom corner of a mention.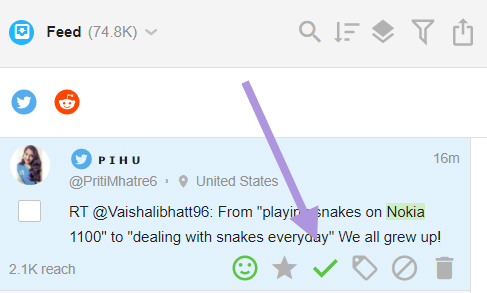 When you mark a mention as done, it disappears from the feed and moves to the Done folder. You can always continue working on it there.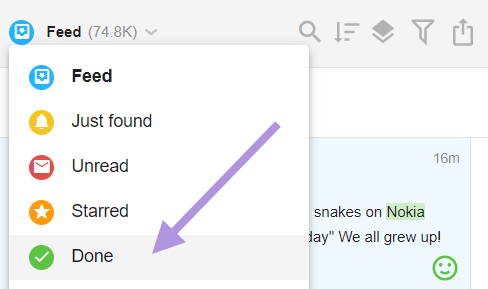 Using the Done folder for mentions you've dealt with is a good way to keep your feed uncluttered.
---