Dan Bilzerian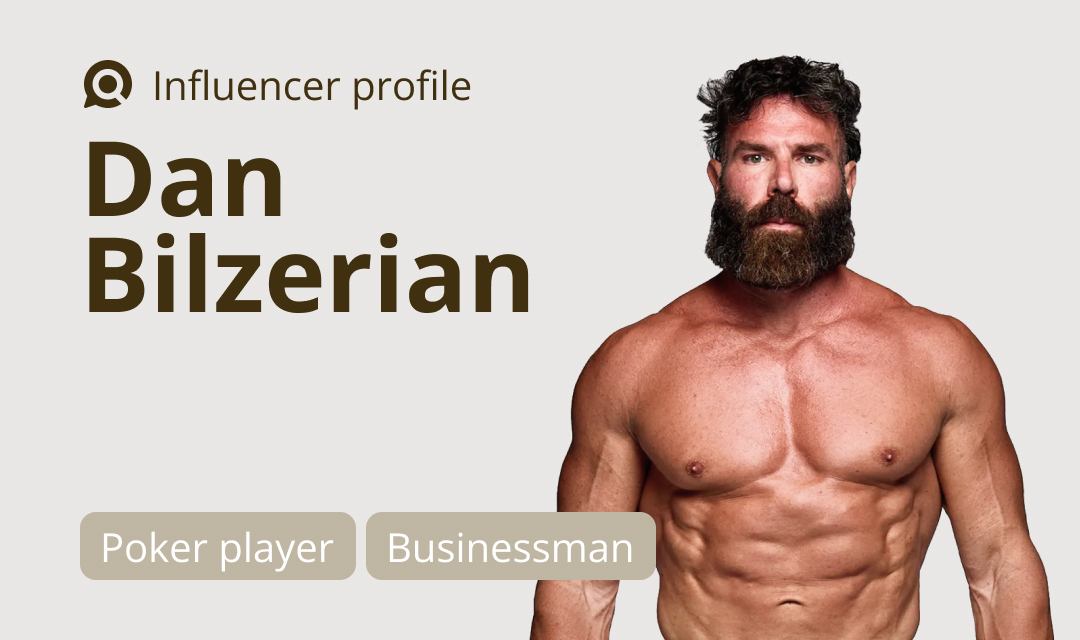 Dan Bilzerian Information

Category

Businessman, poker player

Dan Bilzerian net worth

$200M

Dan Bilzerian birth date

December 7, 1980

Dan Bilzerian gender

Male

Dan Bilzerian nationality

American-Armenian

Dan Bilzerian location

Las Vegas, Nevada, US

Dan Bilzerian height

174 cm

Dan Bilzerian weight

85 kg

Dan Bilzerian website

bilzerianentertainment.com, ignite.co

Dan Bilzerian email

dan@igniterockford.com, danbilzerian@aol.com
About Dan Bilzerian
Dan Bilzerian, nicknamed "Blitz", is a poker player and businessman of American-Armenian descent. Known for lavish lifestyle, carefree attitude, and thrill-seeking, Dan's initial fame comes from high-stakes poker dating back to around 2008. Besides gambling, Dan also dabbled in the TV world as an actor for shows (Risk Takers) and movies (Lone Survivor, The Equalizer, Extraction) and later as a producer for his own animated show — Blitz Real Hollywood Stories. In the show, he talks about his adventures shares the lessons he has learned in life.
Beyond all of that, Dan is also running a brand called IGNITE. This Toronto-based company specializes a fairly diverse range of products, such as electronic cigarettes, CBD oils, water bottles and even vodka, among other things.
Dan Bilzerian biography
Dan Bilzerian, full name Daniel Brandon Bilzerian, was born on December 7, 1980, in Tampa, Florida, US. His father is a well-known venture capitalist Paul Bilzerian, who provided both Dan and his brother Adam with trust funds, which seems to have enabled Dan to lead a wealthy lifestyle. Bilzerian claims to have studied for four years at the University of Florida, majoring in Business and Criminology, but dropped out of college to pursue a professional poker career.
Bilzerian's carefree lifestyle has landed him in more than a few controversies and legal issues over the years, such as getting banned from a Miami nightclub for kicking a model in 2014, filming himself during 2017 Las Vegas shooting, getting sued over wrongful termination of former Ignite president Curtis Heffernan in 2020, and a good few more.
Dan is currently single with no children. He has both a US and an Armenian citizenship.
Dan Bilzerian Instagram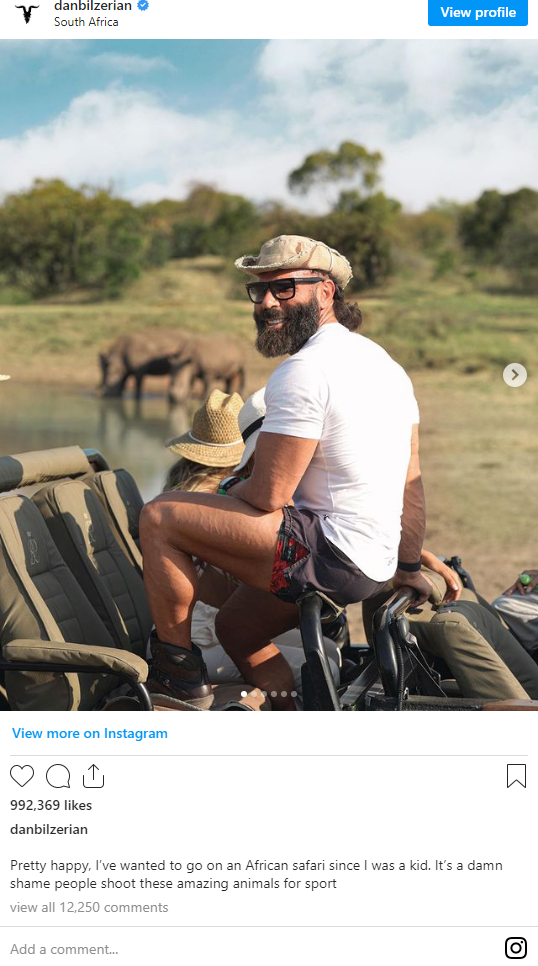 @danbilzerian

Followers

33.6M

Average Likes

1.7M

Average Comments

11.8K

Engagement Rate

5.2%

Media Count

1380
Dan Bilzerian Facebook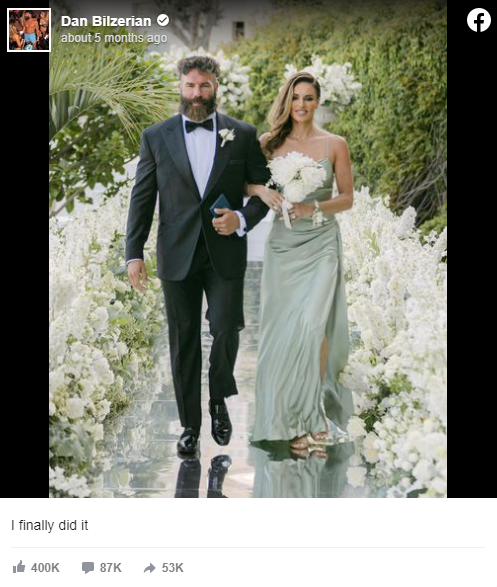 Dan Bilzerian Twitter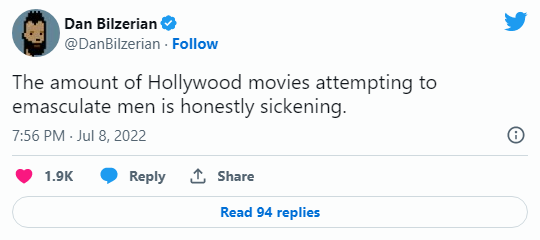 DanBilzerian

Followers

1.5M

Average Likes

2.8K

Average Comments

72

Engagement Rate

0.19%
Dan Bilzerian YouTube
@danbilzerian

Subscribers

147K

Average Views

947K

Average Likes

4.5K

Average Comments

302
---