Negin Mirsalehi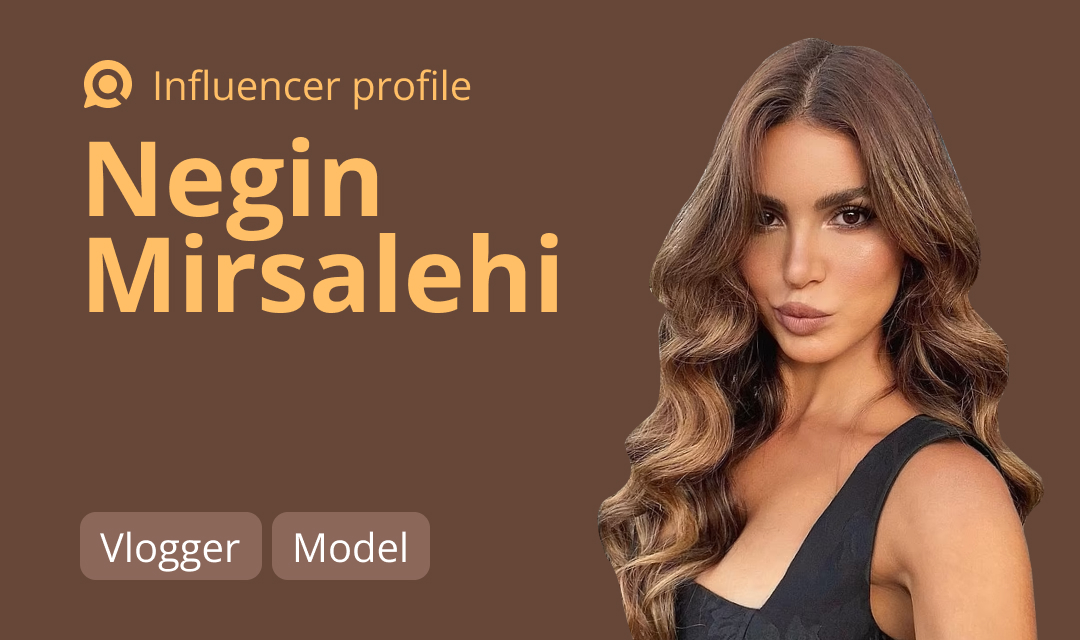 Negin Mirsalehi Information

Category

Fashion, beauty

Negin Mirsalehi net worth

$2M

Negin Mirsalehi birth date

November 2, 1988

Negin Mirsalehi gender

Female

Negin Mirsalehi nationality

Dutch-Iranian

Negin Mirsalehi location

Amsterdam, Netherlands

Negin Mirsalehi height

5'6" inch (168 cm)

Negin Mirsalehi weight

57 kg

Negin Mirsalehi website

neginmirsalehi.com

Negin Mirsalehi email

negin@neginmirsalehi.com
About Negin Mirsalehi
Negin Mirsalehi is a fashion and beauty blogger of Dutch-Iranian descent. She started blogging back in 2012, around the time of finishing her thesis in business administration and marketing fields. In 2013, she launched a haircare brand called Gisou. The brand incorporates and is inspired by her parents' signature trades — it usees honey from her father's bee gardens, and is inspired by her mother's skills in hairdressing. Both her blogging efforts and Gisou brand success have earned her a spot on Forbes's European 2018 30 Under 30 list.
Negin Mirsalehi biography
Negin Mirsalehi was born on November 2, 1988, in Amsterdam, Netherlands to Iranian parents. Mirsalehi comes from a family of beekeepers dating back six generations, and she uses that connection in her haircare brand Gisou, as well as to build connection with her blog's audience. As such, she holds Dutch-Iranian nationality.
She studied at Vrije Universiteit in Amsterdam, and has a bachelor's degree in business administration and a master's degree in marketing.
Negin is married to Maurits Stibbe. The pair have a son named Sam.
Negin Mirsalehi Instagram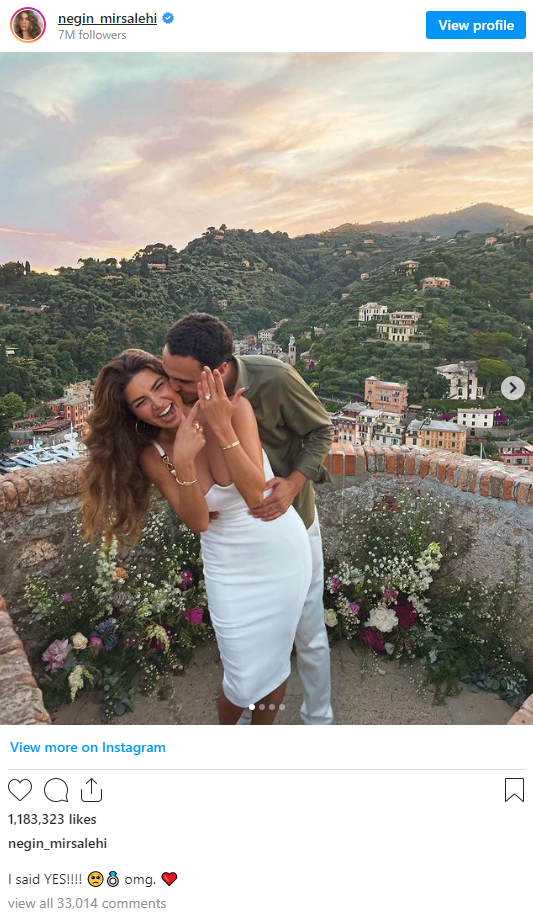 @negin_mirsalehi

Followers

7.1M

Average Likes

195K

Average Comments

902

Engagement Rate

2.74%

Media Count

7671
Negin Mirsalehi TikTok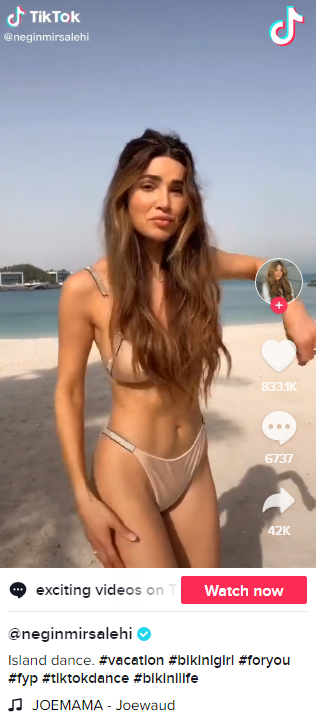 @neginmirsalehi

Followers

921.1K

Average Likes

97.2K

Average Views

1.18M

Engagement Rate

7.32%

Media Count

51
Negin Mirsalehi YouTube
negin

Subscribers

512K

Average Likes

2.6K

Average Comments

160

Engagement Rate

1.55%
Negin Mirsalehi Facebook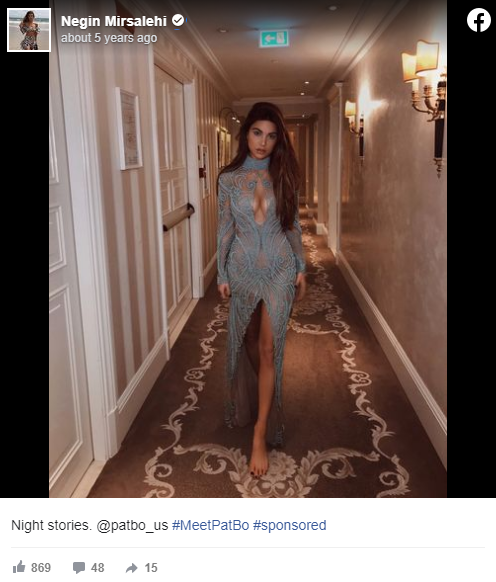 Negin Mirsalehi Twitter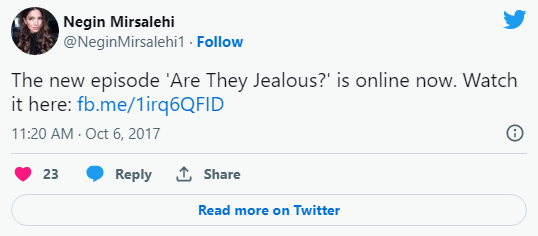 NeginMirsalehi1

Followers

5.6K

Average Likes

9

Average Comments

1

Engagement Rate

0.17%
---