Mentions
Welcome to the battlefield, general! This is the place for your strategy skills and decisive actions. View, filter, manage, interact in one module.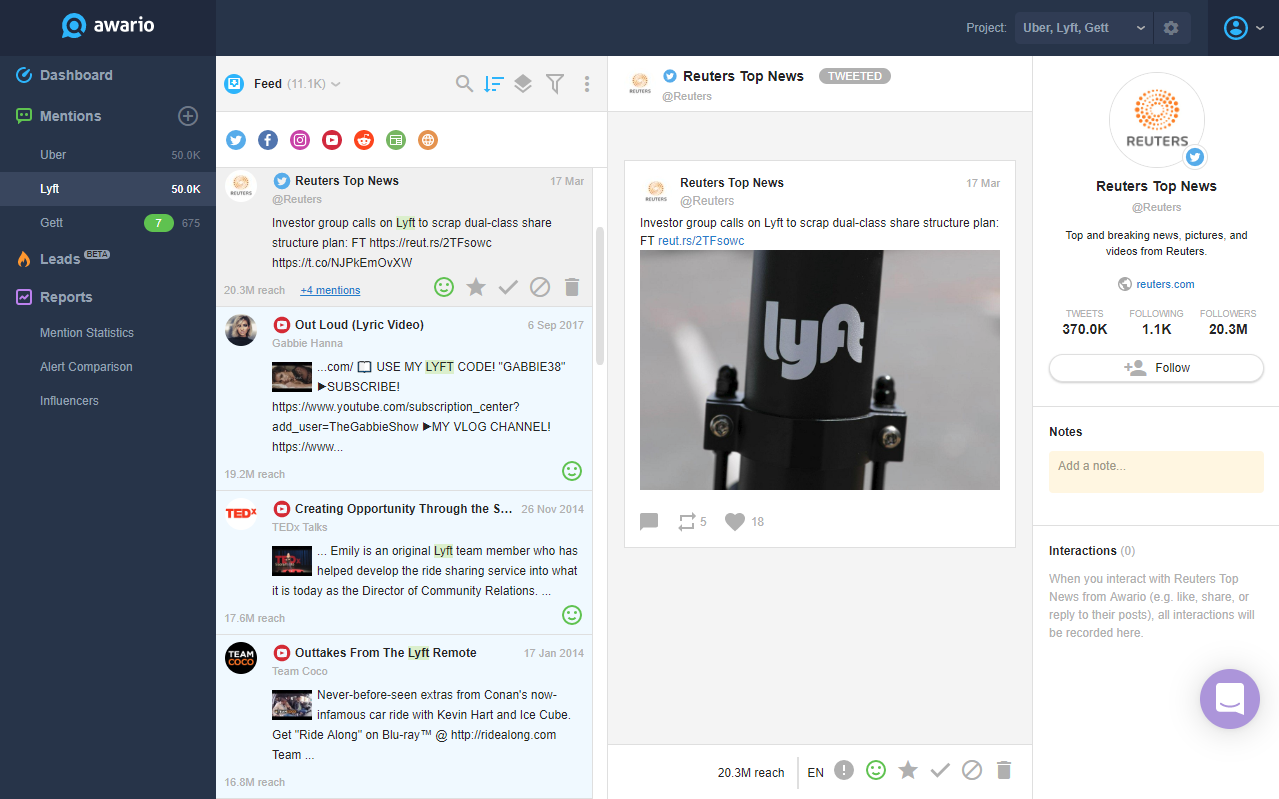 Menu bar
Switch between modules to keep an eye on all fronts.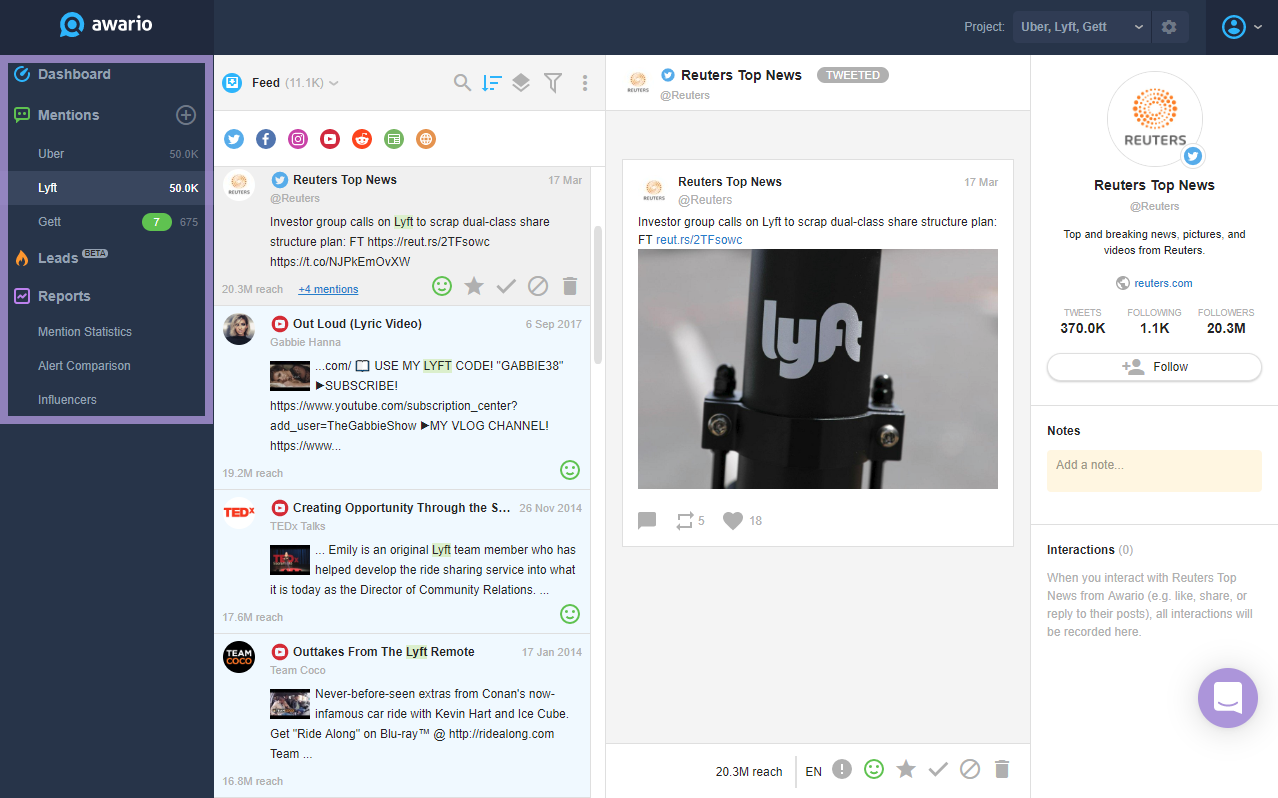 Mention feed
Receive and manage the results right here.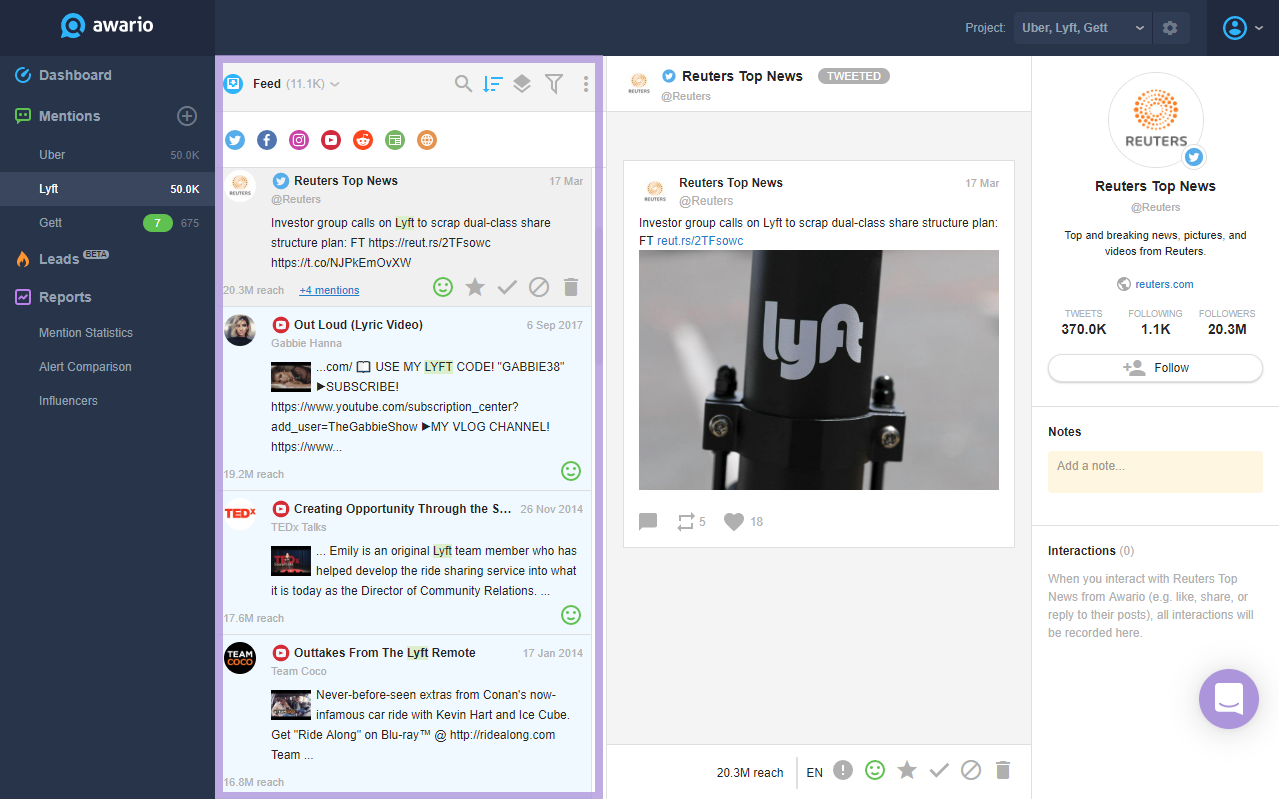 Mention card
Gaze at each mention separately and interact with it.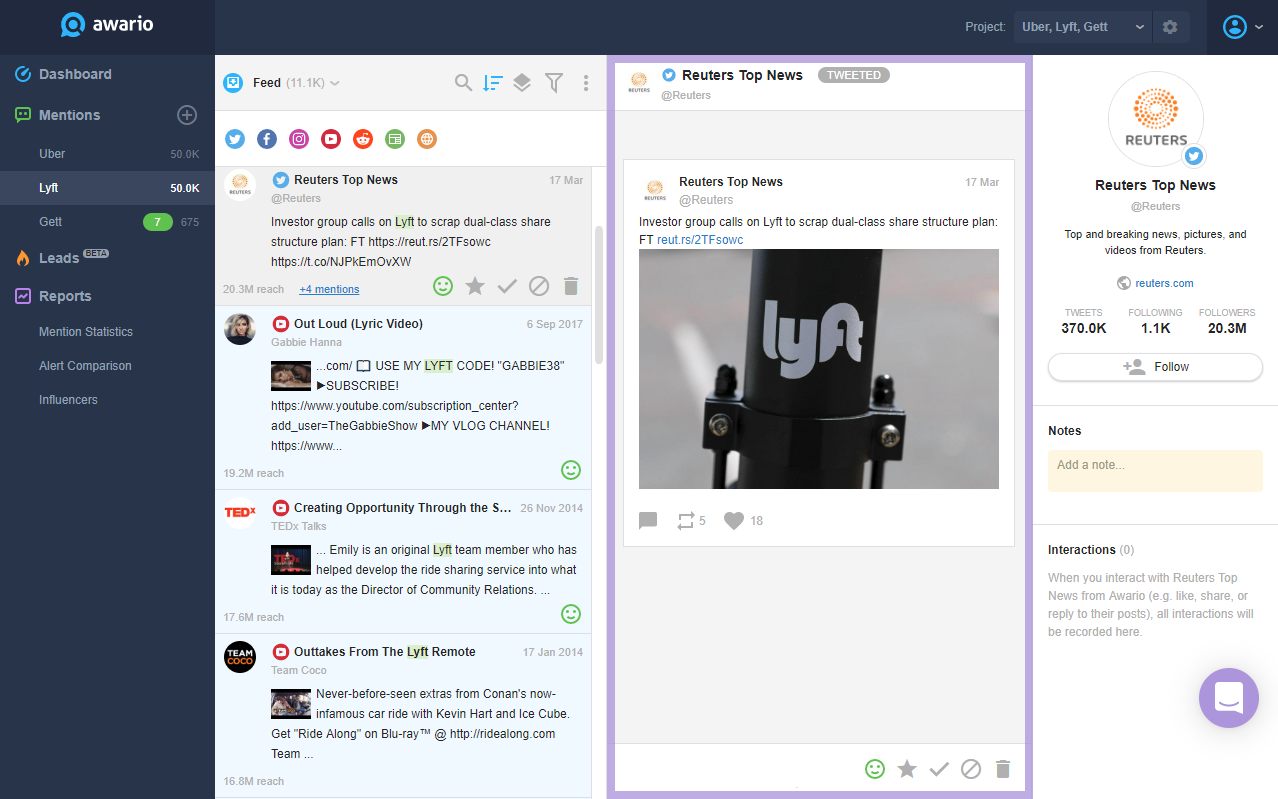 Author card
Take a look at a warrior's profile and leave notes.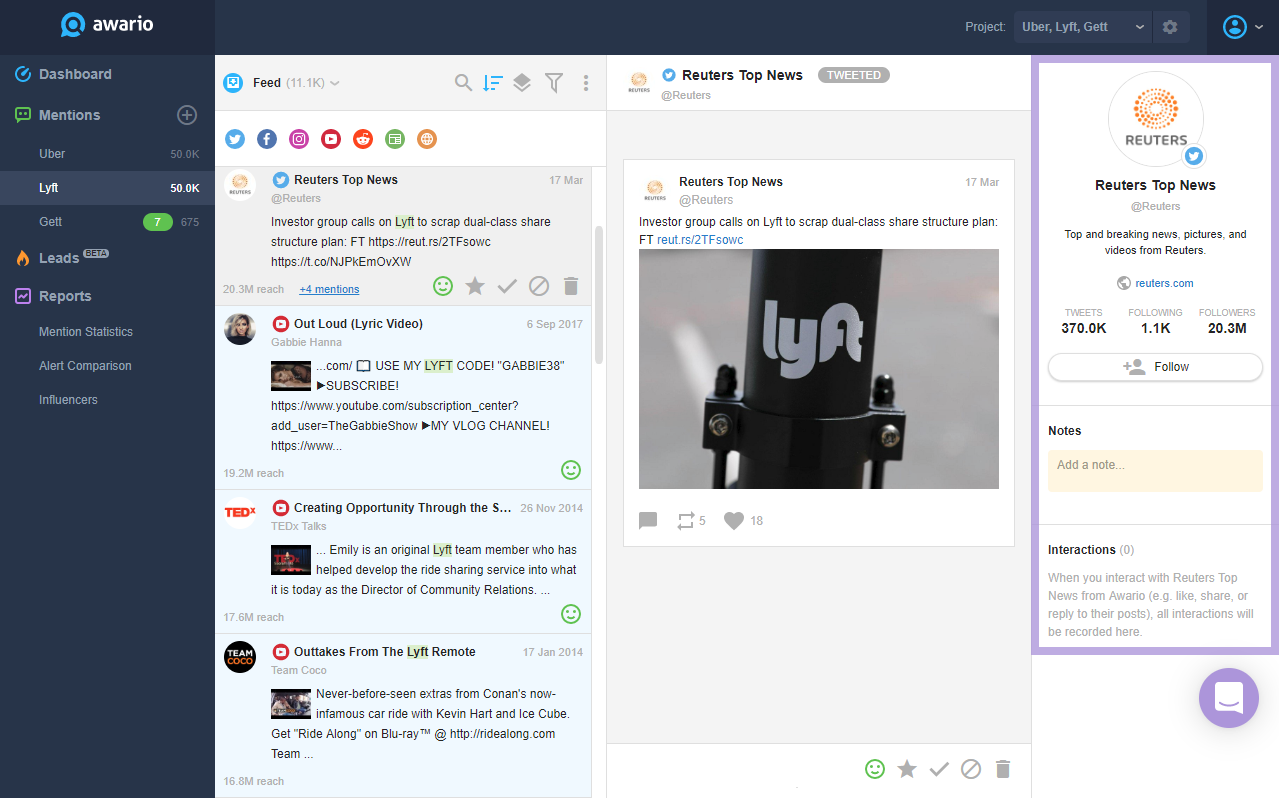 ---