Jenn Im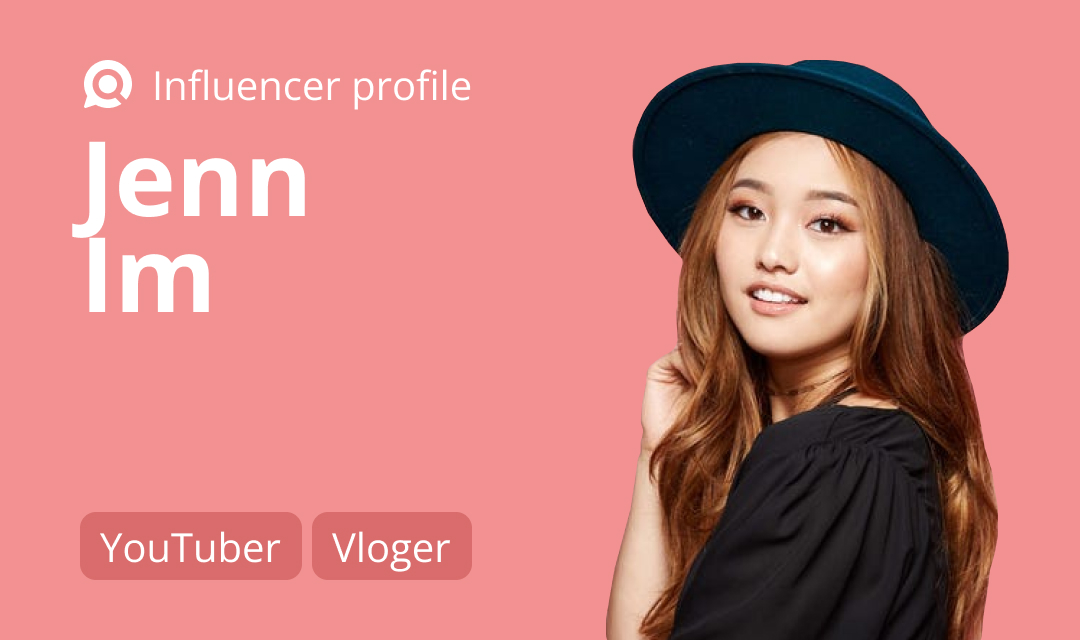 Jenn Im Information

Category

Beauty, fashion

Jenn Im net worth

$3M

Jenn Im birth date

September 22, 1990

Jenn Im gender

Female

Jenn Im nationality

Korean-American

Jenn Im location

Los Angeles, California, US

Jenn Im height

155 cm

Jenn Im weight

49 kg

Jenn Im website

imjennim.com

Jenn Im email

jenn@rare.global
About Jenn Im
Jenn Im is a prominent fashion and beauty vlogger, as well as a fashion designer, of Korean-American descent. Her blogging career started in 2010 with a YouTube channel named ClothesEncounters, and has grown to have 3.18 million subscribers as of late of 2022. Outside of YouTube, Jenn launched a clothing series aptly named Eggie back in 2017, consisting of items commonly labeled comfy in the modern world — hoodies, jumpsuits, and the like. The collection was so successful it was sold out within minutes.
Jenn Im biography
Jenn Im, full name Jennifer Dohee Im, was born on September 22, in Los Angeles, California, and raised there. Her parents are South Korean, and she has an older brother named James. In 2013, she graduated University of California, Davis with a bachelor's degree in Communications Studies.
In March of 2017, Im married Ben Jolliffe. The couple currently still resides in Los Angeles together with their son.
Jenn Im YouTube
@clothesencounters

Subscribers

3.18M

Average Likes

12.3K

Average Comments

383

Engagement Rate

4.6%
Jenn Im Instagram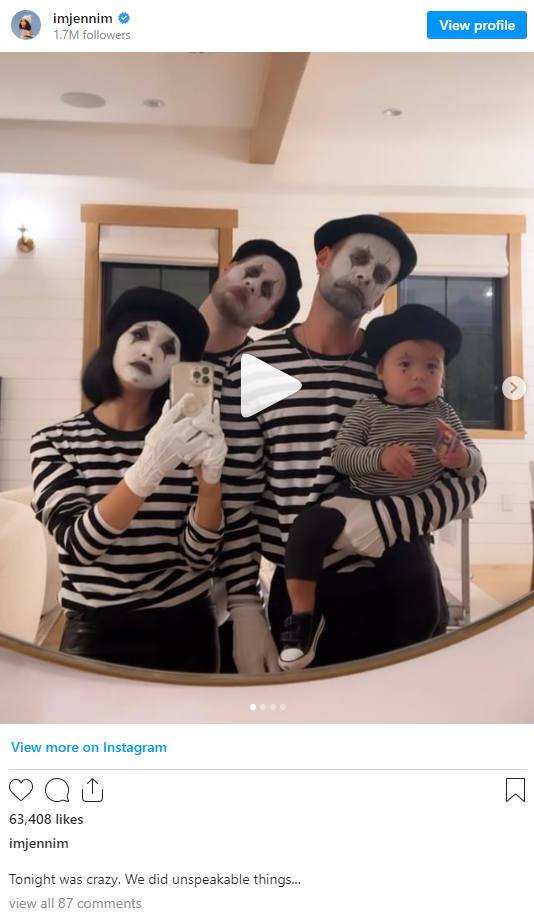 @imjennim

Followers

1.7M

Average Likes

51.9K

Average Comments

97

Engagement Rate

2.95%

Media Count

3436
Jenn Im Twitter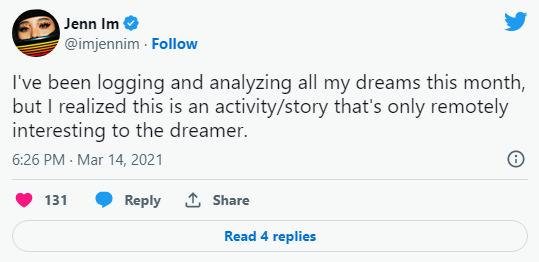 imjennim

Followers

108K

Average Likes

119

Average Comments

5

Engagement Rate

0.127%
---