Stop collecting mentions from my account
In most cases, you don't want to see posts or mentions from your own social media accounts. Awario offers a Blacklisting function that is perfect for filtering out any social media handle, channel, page or a website that is unnecessary for your campaign. There are two ways to do this:
1. In the mention alert settings, hit the blue Blacklist button.
​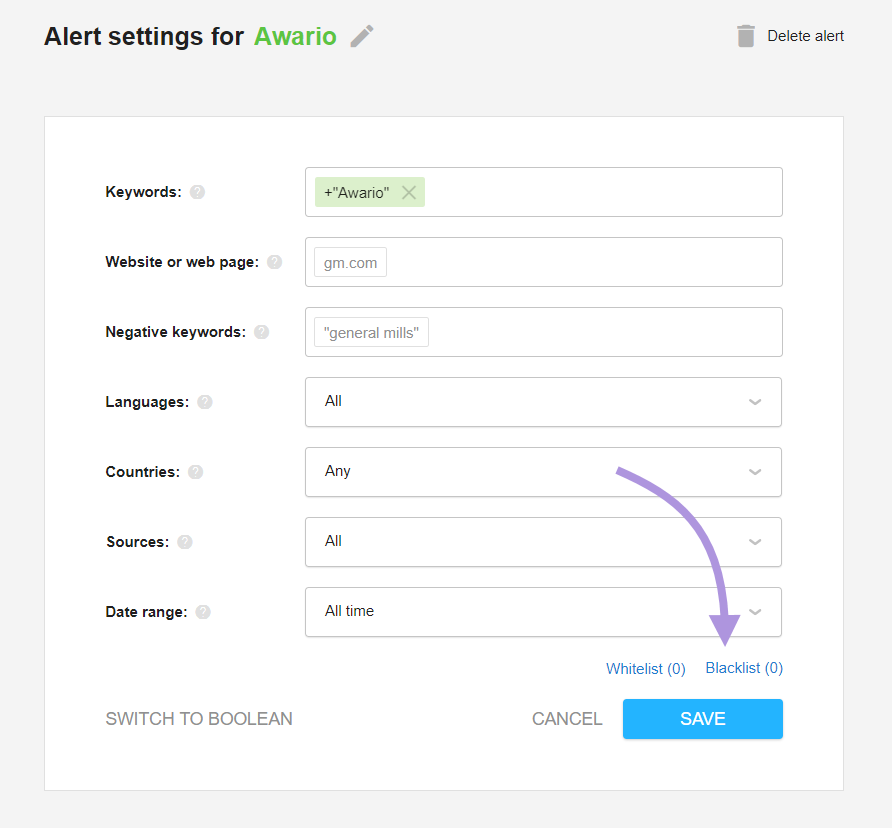 ​
You'll have the option to select which type account you'd like to blacklist. ​Right now, you can choose from Twitter profiles, Facebook pages, Instagram business accounts, YouTube channels, Reddit accounts and lastly, website URLs that you'd like to blacklist mentions from.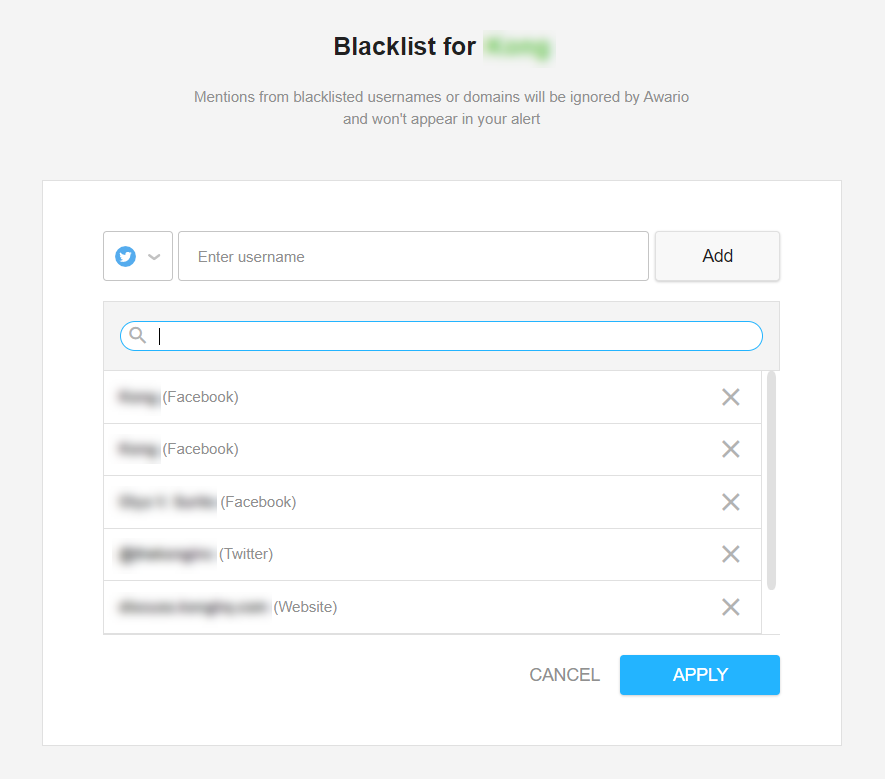 After you've made any changes, don't forget to hit Apply!
2. Otherwise, you have the option to Blacklist accounts directly in your feed. By hitting the Blacklist button on an individual mention, you'll blacklist the account that made that post.
​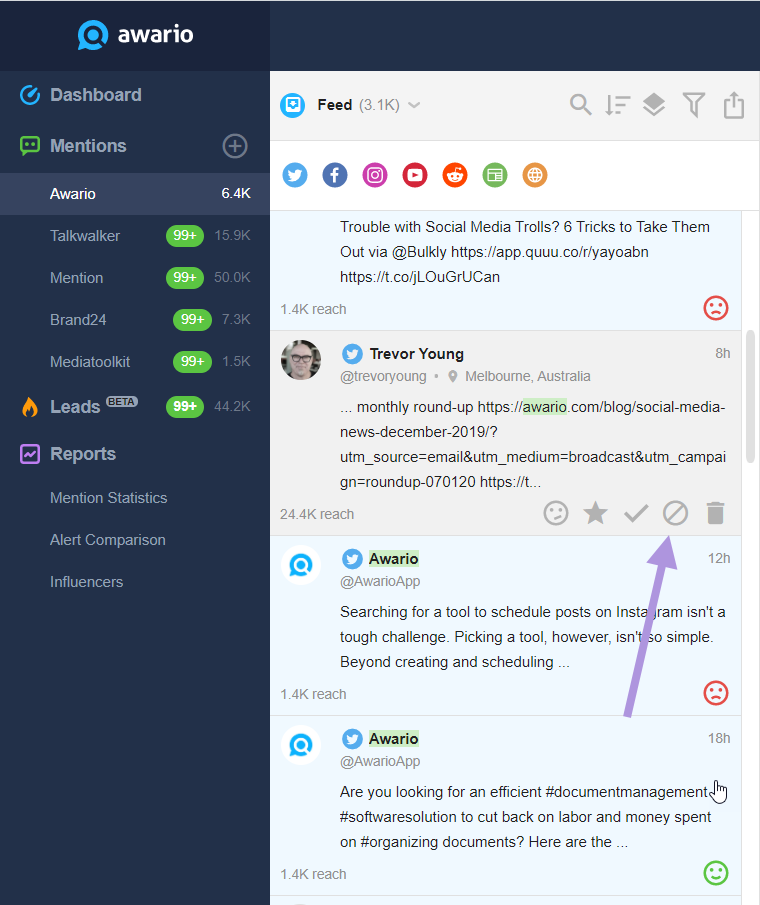 ​
Note: Any social media accounts that you connect to Awario will be automatically added to the blacklists of all mention alerts inside a project.
---