Kids Diana Show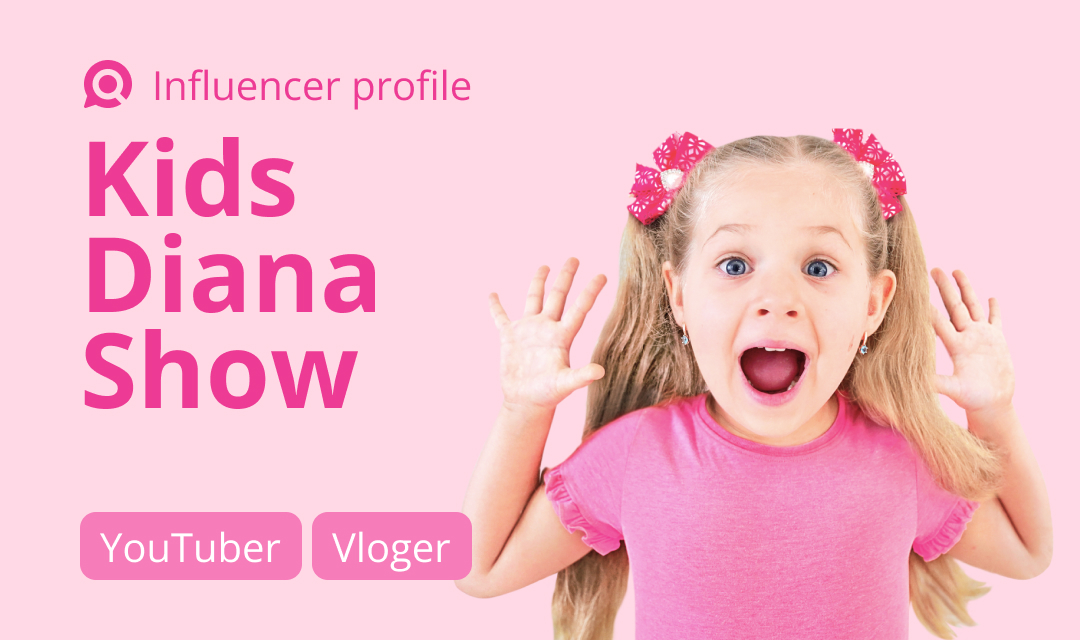 Kids Diana Show Information

Category

Children

Kids Diana Show net worth

$448M

Kids Diana Show birth date

March 31, 2014

Kids Diana Show gender

Female

Kids Diana Show nationality

Ukrainian

Kids Diana Show location

Miami, Florida, US

Kids Diana Show email

dianaromabiz@gmail.com
About Kids Diana Show
Kids Diana Show is a brand created and maintained by the Kidisyuk family — the main star Diana, co-star Roma, and their parents Olena and Volodymyr. Together, they produce a variety of video content aimed for children — infotainment, vlogs, unboxings, roleplays, and songs.
Over the years, the Kids Diana Show brand has grown to encompass 13 YouTube channels in multitude of languages, fairly large accounts in other social media (TikTok, Instagram), all the while their main YouTube channel became 6th most viewed and 6th most subscribed in the world.
Kids Diana Show biography
Eva Diana Kidisyuk was born on March 31, March 2014 in Kyiv, Ukraine, while her older brother Roma was born on October 22, 2012.
The whole video venture began back in 2012, when Olena and Volodymyr took up a hobby of shooting videos of Roma's daily life. Diana made her first video appearance in 2015, which is also when the parents decided to launch their first YouTube channel to share the videos with friends and family.
The videos they uploaded, however, made waves across the world and their channel grew exponentially, hitting 1M subscribers in just over a year. In 2017, Olena and Volodymyr decided to quit their jobs to dedicate all of their focus to the phenomenon Kids Diana Show YouTube channel has become. Later, they've moved from Ukraine to Miami, Florida to expose their brand to more opportunities.
In May of 2020, Diana's parents signed a deal with Pocket.Watch, a startup children's media company. Together, they developed a franchise called Love, Diana — The Princess Of Play. It is based around Kids Diana Show brand and includes an animated series, a mobile game, and various merchandise
Kids Diana Show YouTube
@KidsDianaShow

Subscribers

104M

Average Views

9.1M

Average Likes

19K

Average Comments

0 — comments are disabled on their channel

Engagement Rate

0.34%
Kids Diana Show TikTok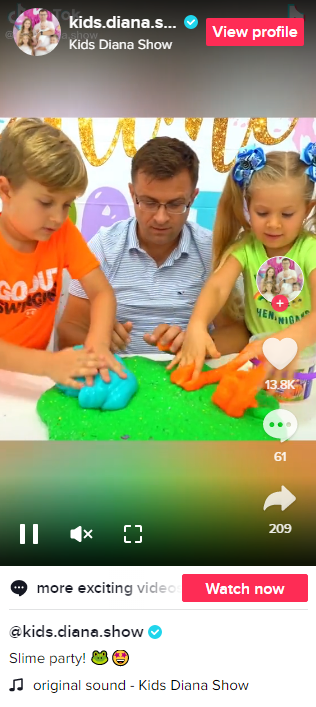 @kids.diana.show

Followers

877.9K

Average Likes

2.51K

Average Views

189.9K

Engagement Rate

1.39%

Media Count

256
Kids Diana Show Facebook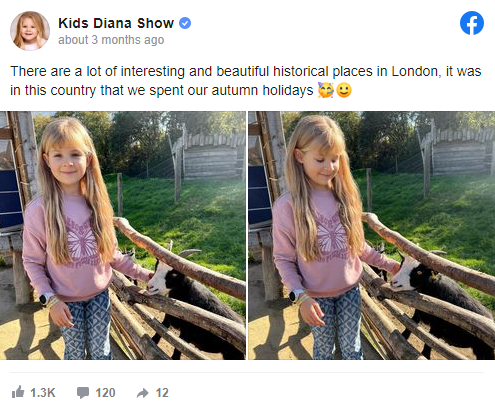 Kids Diana Show Instagram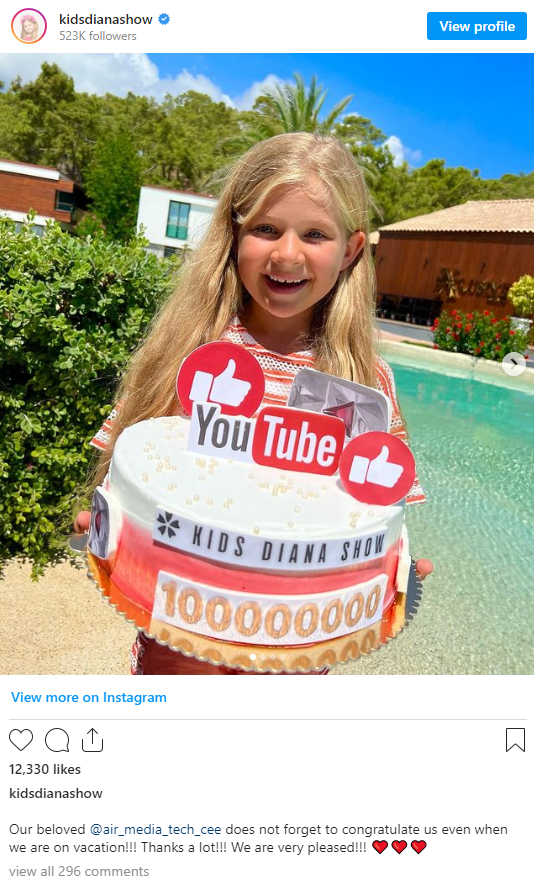 @kidsdianashow

Followers

520K

Average Likes

5.2K

Average Comments

128

Engagement Rate

1.01%

Media Count

1270
---